Community Crane Initiative Journal
Author: Adam Obringer
August 23, 2017
Adam joined Side-Out in July of 2017 after earning a Master of Arts in New Media Studies from DePaul University and working with the DePaul volleyball team for two years as its SID. Originally from Pittsburgh, Pa., Adam has over five years of experience working in communications.
Latest posts by Adam Obringer (see all)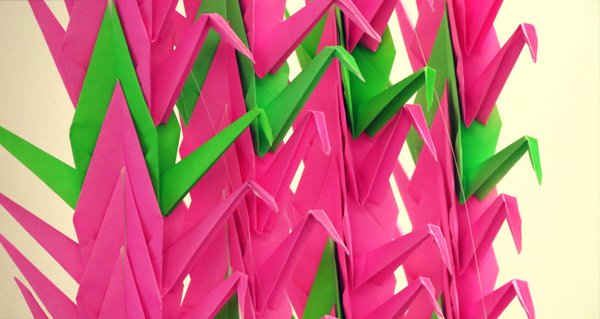 In case you haven't heard, The Side-Out Foundation is planning something big and it involves communities in Virginia and plenty of origami cranes.
To honor the 150,000 women living with stage IV breast cancer in the U.S., Side-Out is reaching out to individuals in the Northern VA footprint to help fold 150,000 origami cranes. Together, we know we can do something special with this project. We would love to have you join the initiative. To join, click here.
If you would like to pick up supplies to get started or drop off your cranes, our address is below!
The Side-Out Foundation
3935 University Dr.
Fairfax, VA 22030
This page will be used going forward as an updated journal on the project so visitors can see the progress of the 2017-2018 Community Origami Crane Project. We will be updating this page and welcome any updates from community members who are participating with us. You can send us your updates either on our Facebook group page for the project or to [email protected].
Update 4/9/2018
Phase Two is complete! By the end of day last Friday (4/6), we received over 25,000 cranes. Thank you to everyone who stopped by to turn their cranes in or let us know they are still working on their cranes. The Community Crane Project is now about halfway complete! With about half of the cranes boxed away in our office, we hope we will be able to complete this project by October 2018.
We still have packets available in our office for pick up if you would like to participate in this project. Please stop by our office to get the supplies and more instructions to get started.
Our new deadline for cranes is June 1st, 2018!
Our office will be closed April 10th through April 13th. We will be back in the office Monday April 16th for crane pick-up and drop-off.
If you need service hours verified, please complete hours in X2VOL in the listed opportunity and submit them. They will be approved within 24 hours if you have turned in your cranes. If you need another form of verification for your hours, please let us know when you drop off your cranes.
We have a few packs of unfinished cranes that need to be strung. If you would like to get involved in this project, but can only dedicate a few hours this is the project for you! Please email Adam about how you can get started.
Thank you to all of our AWESOME volunteers for participating in this project so far! We have had over 400 individuals and 20+ groups/clubs fold cranes. As we hit the halfway point, we would like to recognize some of our hard-working volunteers from the past three months:
The Muente-Mizushima Family
Vanessa Gadea
Helen, Trey, and Meredith Delprete
Jennie Feige
Linda Debrewer and friends
Beth Meade and family
Carine Newberry and the Cuppett Performing Arts Center in Vienna
Annette Carr
Yvonne Ta
Sandy Spring Bank
Lake Braddock Secondary School
Phillip Schuckman
Broad Run High School
Carl Sandburg Middle School
Tyler Thongkum
Chantilly High School
Longfellow Middle School
Marla Merrill and family
Cecilia Swartzmiller and family
Portia Dia
Thoreau Middle School
South County High School
Centreville High School
Rachel Carson Middle School
Brentsville High School
West Springfield High School
Tuscarora High School
Dranesville Elementary School
Carol Chin
Yoshiko Osaka
Lyla Wagner
Kyle Yi
Waples Mill Elementary School
Darby O'Connor
Caryn Danoff and family
Sujatha Kalale
Kalpana Srinivasan

Update 1/17/2018
Phase One of the Community Crane Project is complete! We have received our first 50,000 finished cranes back and they are boxed up for storage. We are now well into phase two as 115,500 sheets of origami paper have been handed out. However, we only have 10,000 cranes back for the second phase. If you have finished your cranes, please bring them back so we can keep packing them up. Once we are well into phase three (getting the last 50,000 cranes finished), we will update you on the display date and location. If you previously folded and would like to do fold more, please stop by our office to pick up more paper.
We also have a special project for anyone who really enjoys folding. Interested in helping, please email [email protected].
Update – 12/12
We are still rolling on the Community Crane Initiative and have handed our over 100,000 cranes handed out! This is a big milestone for us, but we have only received around 30,000 back from people who have joined us in this project.
If you picked up paper before Thanksgiving and have strands that are complete, we ask that you bring them back by January 5, 2018. Any paper that was handed out before this date and isn't returned will be marked as lost and forces us to order more paper. As the holidays are fast-approaching, our office hours are as followed:
Dec. 13-17 – CLOSED
Dec. 18-22 – Open 9:30 AM-5:30 PM
Dec. 23-Jan. 1 – CLOSED
Jan. 2 – Back to normal hours of 9:30 AM-5:30 PM
Here are some of our favorite photos from the Facebook group over the last few weeks…
Update – 10/18-20
We have a quick update on the deadline for the project. As of Friday, we have handed out over 83,000 sheets of origami and we have officially surpassed the halfway point for handing out paper for this community initiative this week. Although we are excited to surpass this number, we will be unable to meet our target display date of Oct. 28. This does not mean we are going to give up!
When we realized this may not be completed by Oct. 28, we decided that we would push the target date back until we receive all 150,000 cranes. With so many community members helping us in this initiative, we wanted to ensure we would put on a full display and nothing less. The new target date is now the end of the year.
To reach this goal, we are asking if you finished folding your cranes, then consider picking up another packet or two. We have a few group requests over the next week that will put us over 90,000 cranes handed out and are getting closer to the 150,000 cranes. If you would like to fold more cranes, please contact us!
For those who are folding for community service hours, if you need verification on service hours, we must receive the cranes before we are able to verify. You can email [email protected] for any verification requests!
Update – 10/6
A big update this week…WE WANT YOUR CRANES! We officially have a storage solution and we are ready to receive your cranes. You can bring your strands back into our office in Fairfax. We do ask that when you bring them back that you let the strands lay out. If you have to put them in a bag, please don't stuff them in so the paper becomes bent.
As we get more groups from schools involved in this project, we have been receiving some great updates. Tuscarora High School's DECA program folded and gave us over 1,000 cranes this week! It was the first large amount of cranes we received as part of this project and we can't wait to see more come in.
As of today, we are just under 60,000 sheets of paper handed out. If you have a group that wants to get involved, please stop by and pick up some packets!
The Facebook group provided some great updates as well. See some of our favorite photos below from this week.
Weekly Update – 9/29
We had a great time last night at Oakton High School for its Dig Pink Night and we met some of our crane initiative participants! It was great to meet some of the members who are taking part in this tremendous community initiative and honor them last night. We also wanted to say thank you for coming out. The event was a huge success!
Two big updates that we are really excited about for this community initiative:
We have a final prototype! If you are part of the Facebook group, you have probably seen the picture of the prototype. A big thank you to our friend Steve Stotler for developing it and bringing it to life! We are ready to start filling it with strands of cranes.
Although we are still a bit away from our goal of 150,000 cranes, we handed out 12 packets at the Oakton Dig Pink event last night to bring us over 50,000 sheets handed out for the initiative. We still need everyone to spread the word as we are under a month away from our target date of the event.
We're loving the pictures that are being shared in our Facebook group. Over the last week, we've seen Girl Scout Troops folding in big groups, people enjoying folding cranes with a nice (pink) cup of coffee, cranes with an awesome backdrop, and some very proud individuals! You can view some of our favorites from this week below.
Be sure to keep spreading the word about the project so we can hit our target date of Oct. 28!
Update – 9/22
After a busy week last week with pick-ups, we are still filling packets for the project. The whole office is doing their part to ensure we are ready!
Right now, we have given out over 36,000 sheets of paper. This has been individuals, families and groups within the community. Thanks to word-of-mouth of what we are trying to do, we have started receiving interest and pick-ups from larger groups within the community like school organizations, girl scouts, boy scouts and more.
We are also seeing that friends and family want to join in on the fun of folding! One of the members in our Facebook group for the project said she had her friends help fold while they were waiting for an after-school activity to finish.
Have any fun ideas for a crane folding party? On Sunday, the Side-Out team is going to get together for a football and folding party. We are each going to make a dish and bring over cranes to complete.
Update – 9/15
Things are picking up this week as individuals, friends, families and big groups are picking up their paper for the community crane project. We currently have over 30,000 sheets of paper (300 packets of materials) picked up and this means the staff here at Side-Out has been busy keeping packets stocked!
When stocking the packets, it can be very time-consuming when it is just one or two people and it is important to make sure the count on everything is correct. It's been a group effort over the last week to keep things moving forward for the project. Below you can see the steps in preparing the packets for pick up this week.
Eleanor has been furiously counting the 75 pink, 25 green and practice sheets of paper that is in each packet. Be sure that when you are stringing the cranes that the one strand starts with three pinks then a green and the other starts with a green and then three pinks.
One of the frustrating parts of preparing the packets is working with the fishing line to string the cranes. We cut each strand to be about six feet long and at times the fishing line will create knots or won't coil cleanly to package. We've tried a few different methods in cutting the strands and think we found the best way when we came across a table (see above) in our office that is exactly six feet. It makes things much easier!
Once enough of the strands are cut, Josh and Betsy begin coiling and putting them into groups of two. Kyle, another one of our interns at Side-Out, adds the two strands to a bag with the beads and the rings to finish the process.
As we finish our own cranes and a few individuals dropped off theirs, we are starting to see what 1,000 cranes may look like. We are going to begin looking closer at prototype ideas next week to find the best way to display all 150,000 cranes.
Update – 9/1
It was a big week for the crane project this week as far as materials and updates!
We've been getting pictures of a couple Girl Scout Troops folding cranes and we couldn't be more excited to see people getting together and doing their part for the project. The pictures we've seen has us at Side-Out planning our own folding parties. We believe folding your 100 cranes is better with friends and family!
Our biggest update of the week was that the paper we were waiting for was delivered this week to the office! A total of 135,000 sheets of origami paper made it to Fairfax safe and sound. Betsy has been busy counting paper and getting other materials together for pick up all week.
The paper being delivered came at the perfect time for us because we were down to our final few bags to give to interested folders. Luckily with the new shipment, more packets are available for pick up and we are looking for as many interested individuals/groups/schools as we can get. Are you located in the Fairfax area and think this would be a great project for your group? Sign up here!
Updates through August 25
As we began to spread the word of the 2017 Community Crane Initiative, we were looking for any help with the early phases of this project and getting materials. Organizations started reaching out asking how they could help. A big thank you to OrigamiUSA who was generous enough to donate 100 sheets of origami paper to be used towards the project.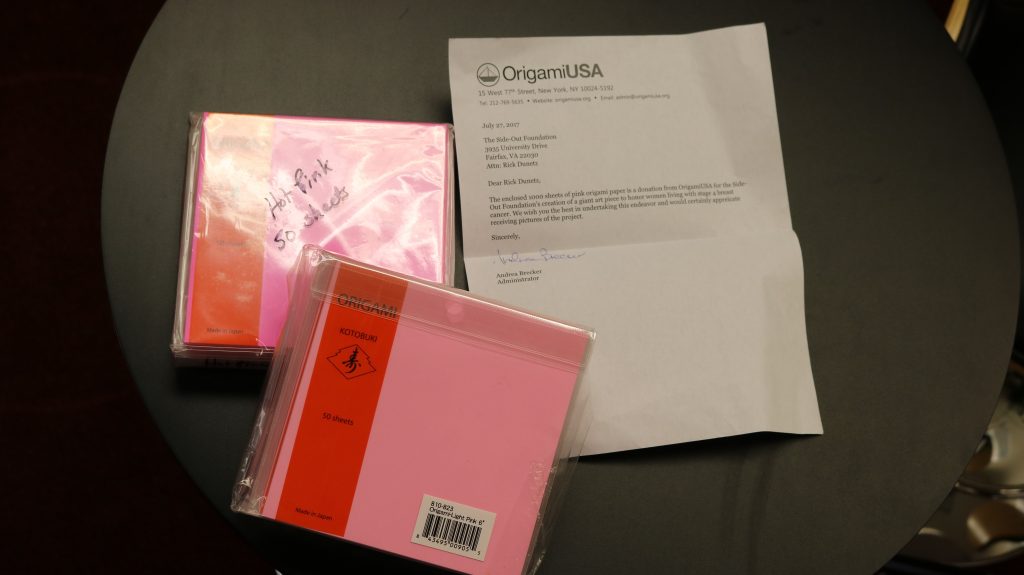 Our planning for the crane project began to come to life with paper being delivered to our office. Questions we had during the planning process were being answered like "How long would each strand be?" and "How many strands could fit on an arm of our prototype?". Betsy Chilcoat, one of our interns here at Side-Out, took on the task of number-crunching different areas of the project and figured out how much space and structures we needed for the cranes.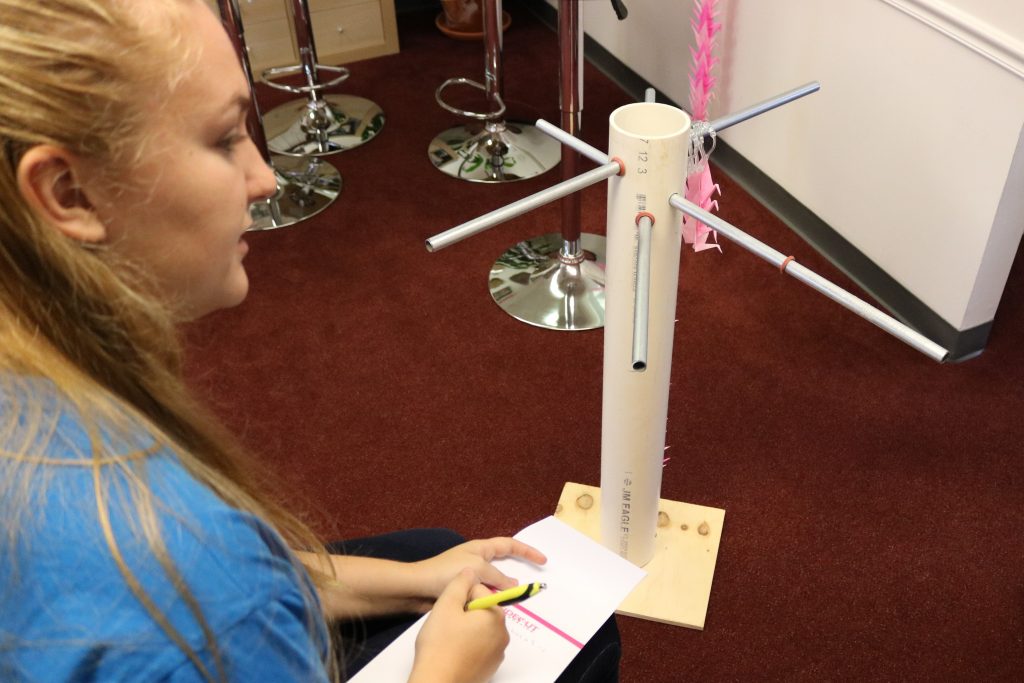 Did you know we have a YouTube playlist on how to fold and string your cranes? We took videos of each of the steps in our origami crane playlist after solidifying how we wanted to string and display the cranes. These videos took some time and lots of folding, but we have received great feedback on playlist! We highly recommend watching the playlist along with the instructions if you are struggling with any of the folds.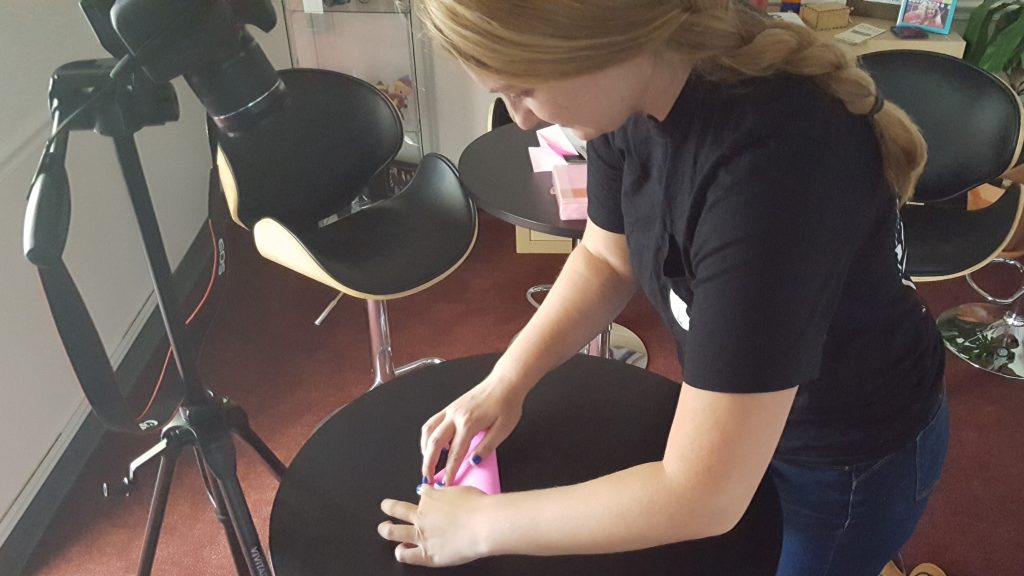 We received a few questions about why we are asking to string the cranes in the sequences of green-pink-pink-pink or pink-pink-pink-green. The group of three pink cranes and one green crane represents the three in four women with stage 4 breast cancer who had initially been diagnosed with an earlier stage of breast cancer. The reasoning behind stringing the cranes in this order is to hopefully create a slight wave of green while the strands of cranes are hanging from our structures.
For more information on this, you can read our Volleyball Is Leading The Way blog post.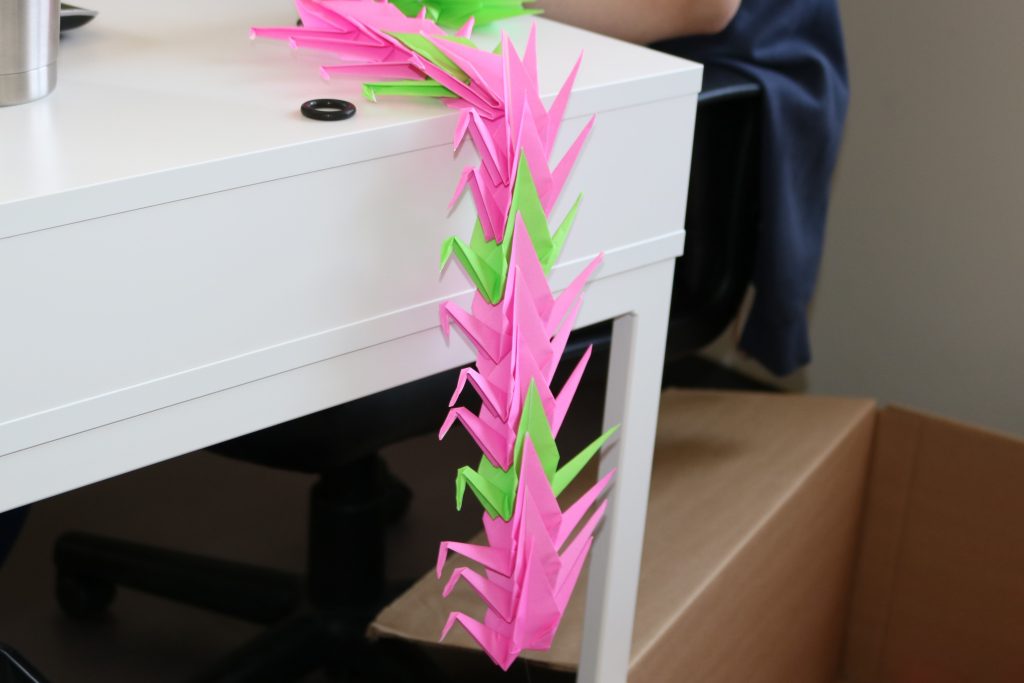 Initial Planning of The Project
At The Side-Out Foundation, we are always thinking of new ways to make an impact. We wanted to do something historic that would also involve the Vienna / Oakton, VA communities.
One day while brainstorming ideas, Rick Dunetz, Executive Director of The Side-Out Foundation, was walking through the office when he saw the picture below hanging in our office. At that moment, the idea clicked and the 2017 Community Origami Crane Project was born. From this point, the planning (and lots of folding) for the project began.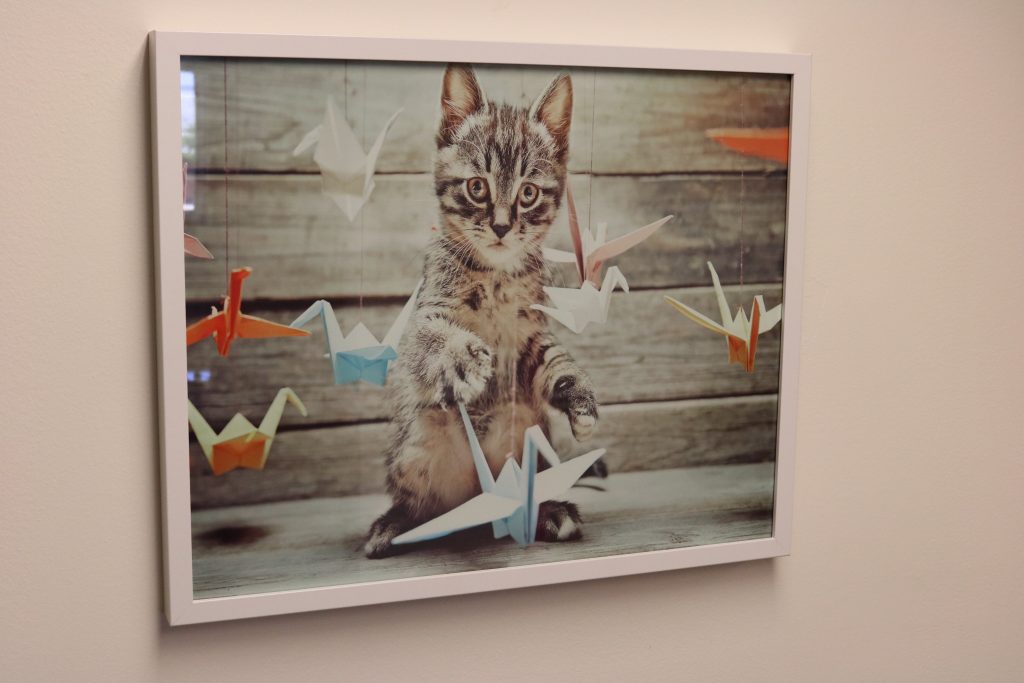 First, we needed to figure how display the cranes and how it would look in a gymnasium setting. After a few discussions, we determined that we needed to hang the cranes from some type of structure that would be on the court and how many structures were needed for the cranes that were folded in this project.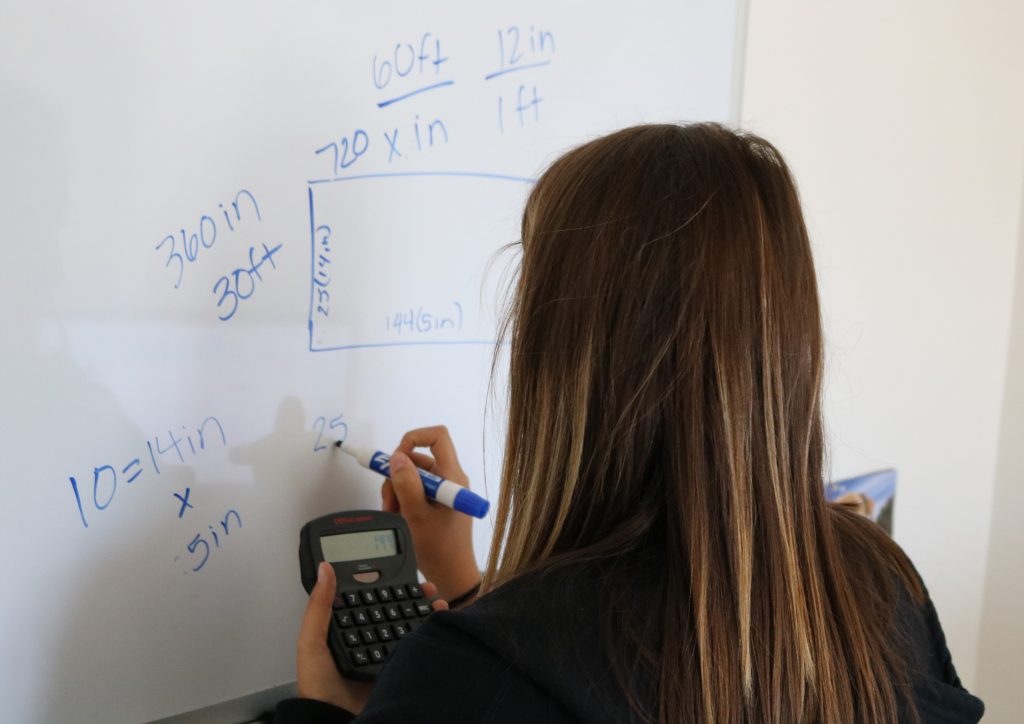 Next, it was important to figure out how to stack the cranes on a string. Initial ideas we had involved folding the wings down, but this would cause an issue with space. After some testing, we found out that if you don't fold the wings down, the cranes would stack on top of each other flat and it would make transporting the cranes much easier.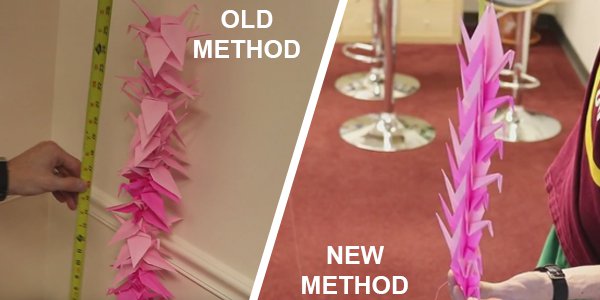 Once we had the type of crane we wanted to fold and figured how long each strand would be, the next part of the project was to figure out the structure that the cranes would hang from in the gymnasium. We currently have a prototype, but are still trying to figure out a final design. We welcome any suggestions for what you think would be best!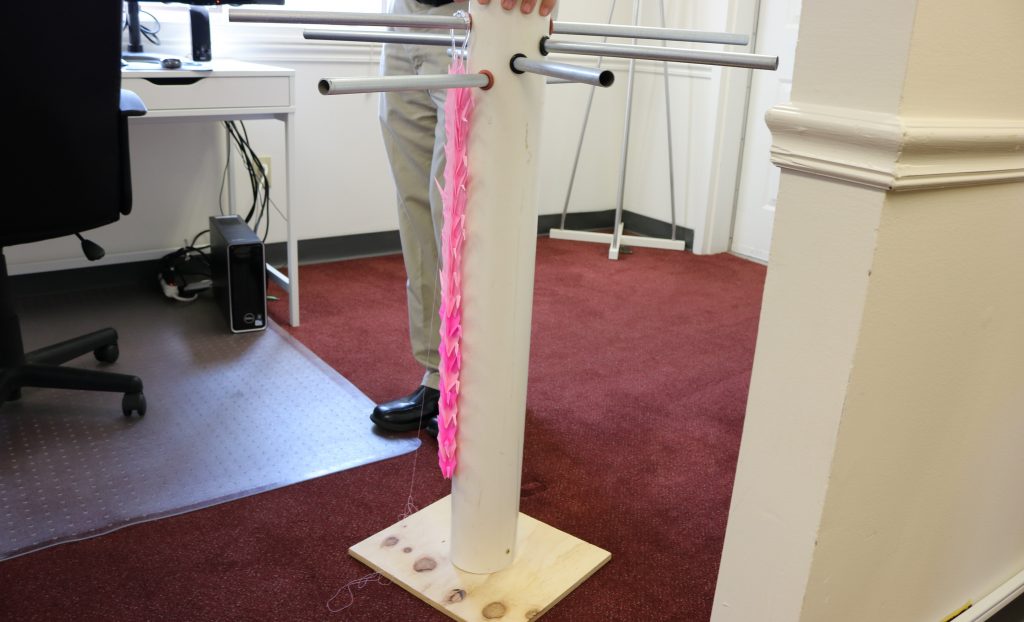 About The Project
You may be asking yourself, "Why origami cranes?". Origami cranes have a rich and honored tradition in Japanese culture and symbolize hope and healing. It is believed that 1,000 cranes equals a wish and our wish is for all stage 4 cancer patients to live long and fruitful lives.
Originally, we planned on having only students from 10 schools fold 15,000 cranes each to finish the project, but we have received an overwhelming amount of support from parents and school staff. Because of the support, we have opened the project up to any interested members of schools in the communities.
Do you want to support this project, but don't have enough time to fold cranes? You can donate http://www.oaktoncougarsdigpink.org to show your support for the project.