The Dig Pink Dig-A-Thon has a motto to "Do The Hard Stuff". This motto is not only meant to get the club community connected to be a part of the Dig-A-Thon, but it is a reminder of the power the sport of volleyball has to make a difference.
This power was something that Virginia Elite Volleyball Club's Executive Director and 18's Assistant Coach Lexi Patton wanted to bring to her club. "Every year we create a Dig Pink shirt for our club so athletes and coaches can wear them on 'Dig Pink days' for tournaments," said Patton. "We were very familiar with The Side-Out Foundation throughout the years. As a club, we always 'said' we dig pink but we weren't actually contributing to any cause."
Beginnings of VA Elite's Dig-A-Thon Campaign
The Side-Out Foundation introduced the Dig Pink Dig-A-Thon in the spring of 2018. It was an opportunity for club teams nationwide to be a part of the Dig Pink movement. This was the foundation's chance to offer something different for the club community to take ownership of while competing weekend after weekend. For Virginia Elite, this was its opportunity to contribute and connect to Side-Out's cause.
Helping its decision to participate in the Dig Pink Dig-A-Thon, Virginia Elite had a special connection to the cause. One of its own players, Maddie Bonifas, had lost her mother to breast cancer. Patton gave Bonifas the opportunity to lead the club's campaign. With the whole club buying into the campaign, Virginia Elite was ready to make a meaningful impact through the Dig-A-Thon.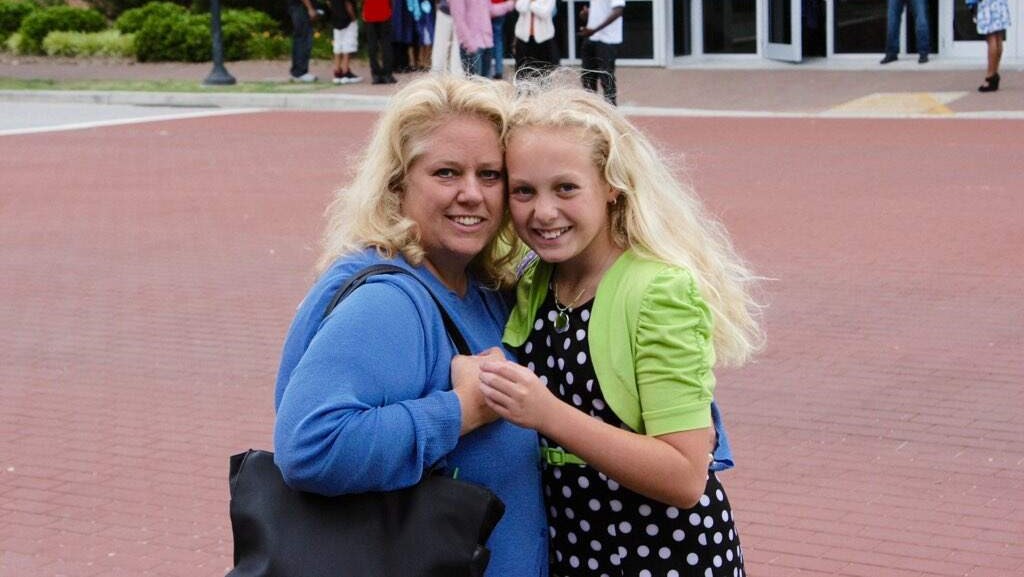 The club supporting Side-Out's game-changing stage IV breast cancer research through volleyball was an exciting time for everyone at Virginia Elite, but Patton understood the importance of the research being funded. "I work in the clinical research space for my regular job. So when I learned about the kind of research Side-Out was doing, it was just incredible."
Members of Virginia Elite joined Patton with an interest in the research. Patton mentioned it was a great opportunity for those within the club with an interest in science careers to better understand the importance of research. The club enjoyed learning about the cutting-edge work being done in its own state and how they could help.
Setting Up for Success
Virginia Elite started right away by working with one of Side-Out's Team Support Representatives, Eleanor Kent. "It was just so easy," remembered Patton. "Eleanor was very helpful in walking me through and setting the campaign pages up. Once the pages got going, it basically ran itself."
For volleyball clubs during club season, the idea of taking on an initiative like the Dig-A-Thon may seem overwhelming. Club directors may feel they cannot take on anything else, but that is the best part of the Dig-A-Thon. Side-Out gives clubs everything they need to be successful. Teams receive their own fundraising page, a team support representative, and resources to help promote their campaign.
"We had an athlete with such a close personal connection to breast cancer and we wanted to make sure that we were not just 'saying' we dig pink. That's when we decided to start getting involved with The Side-Out Foundation."

Lexi Patton, Virginia Elite Volleyball Club's Executive Director and 18's Assistant Coach
With everything in place, it was up to the teams to just play! As a bonus, a club-wide competition created by the directors and coaches between all of the teams gave the athletes even more incentive to compete for every dig and hit fundraising goals.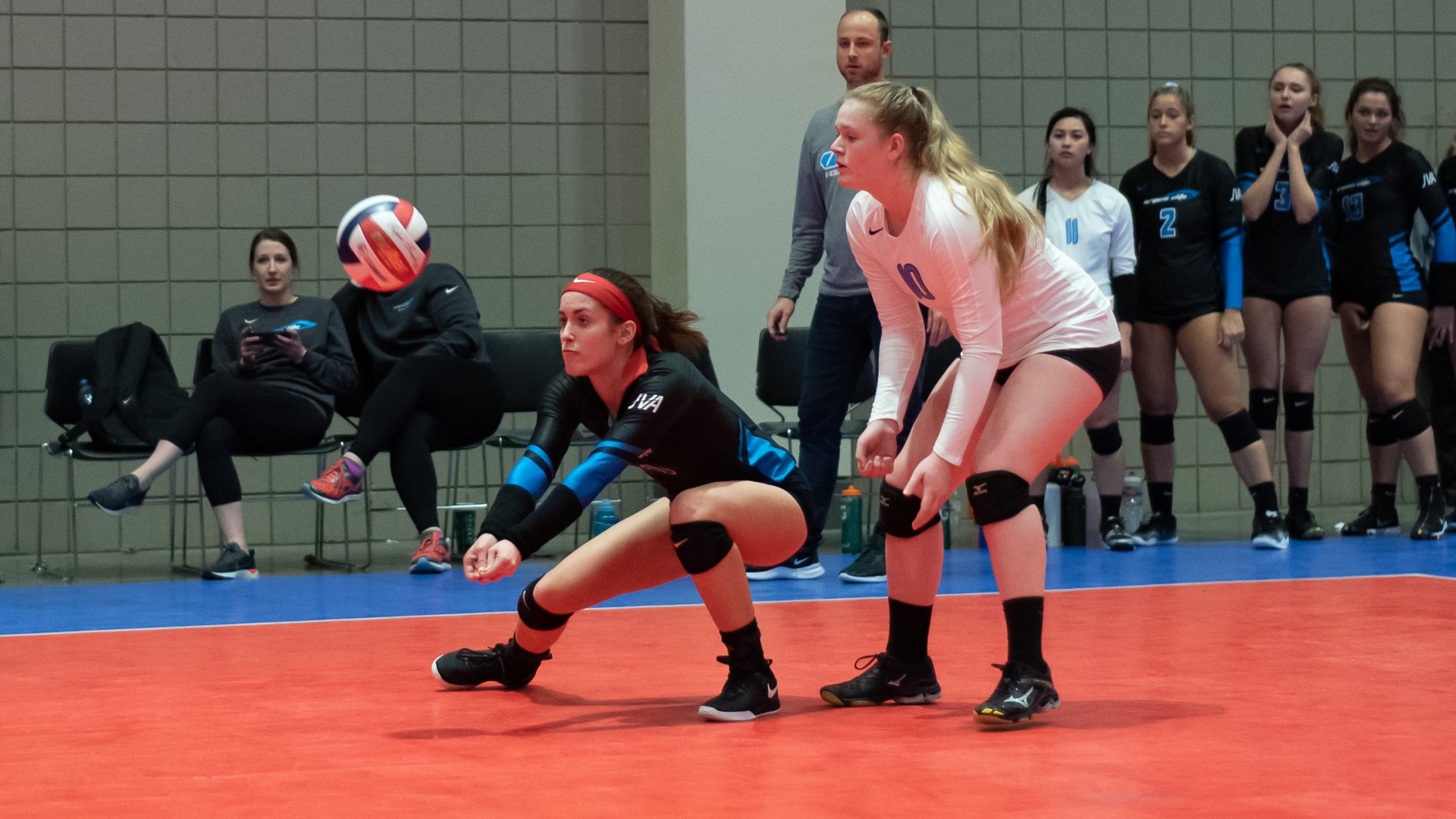 Power in Community and Competition
Despite the competition between teams, the Dig Pink Dig-A-Thon gave Virginia Elite the chance to come together as a club community. Friends and family of the club came forward to talk about their experiences with breast cancer and how they were connected to the cause. Patton recalled the moments throughout their Dig-A-Thon experience, "You really saw the community coming together. It was great to see."
When it came time to finally dive for the digs, Virginia Elite went all out. Three of its six teams recorded 200 or more digs. As a club, Virginia Elite contributed 1,107 digs to Side-Out's Dig Pink Dig-A-Thon goal of 150,000 digs. Between pledges and donations, the club also raised $6,626 dollars for Side-Out's stage IV breast cancer research. As of April 17, Virginia Elite's 17's team ($1,860), 13's team ($1,559), and 16's team ($1,225) owned the three-highest fundraising pages for the Dig Pink Dig-A-Thon in 2019.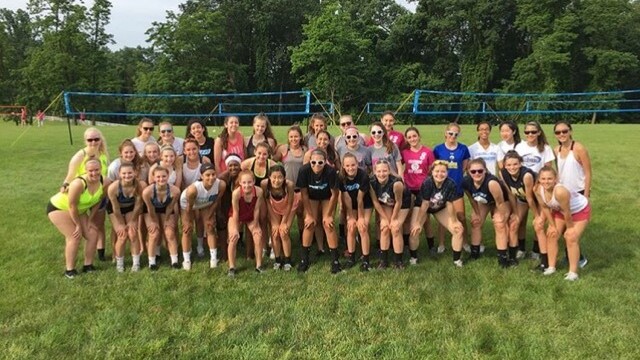 Dig-A-Thon Reflection
Virginia Elite's second year with Side-Out and the Dig-A-Thon led to results that no one expected. The individual teams welcomed the chance to compete harder against their opponents and each other within the club, but the Dig-A-Thon also brought the club together for a common goal.
Patton had some final advice for clubs that may be on the fence about participating, "Just jump right in! It is a great way to spur some inter-club competition for a good cause. With Eleanor and Side-Out to help guide you, it's a win-win!"
The Dig Pink Dig-A-Thon runs until the end of June and your team can still join! Teams can sign up to start with the Dig-A-Thon and help Side-Out reach its goal of 150,000 digs by visiting https://side-out.org/dig-a-thon/.