Back in April of 2018, The Side-Out Foundation first introduced the Dig-A-Thon as a month-long opportunity for the club volleyball community to get involved outside of the fall season. Last year, the foundation decided to make it a season-long initiative in an attempt to achieve 150,000 digs to honor the over 150,000 individuals living with stage IV breast cancer.
Today, Side-Out is excited to announce that the Dig-A-Thon is returning for the 2020 club volleyball season! Our goal remains the same. We need the help of volleyball clubs across the nation to reach the 150,000 digs mark during the club volleyball season.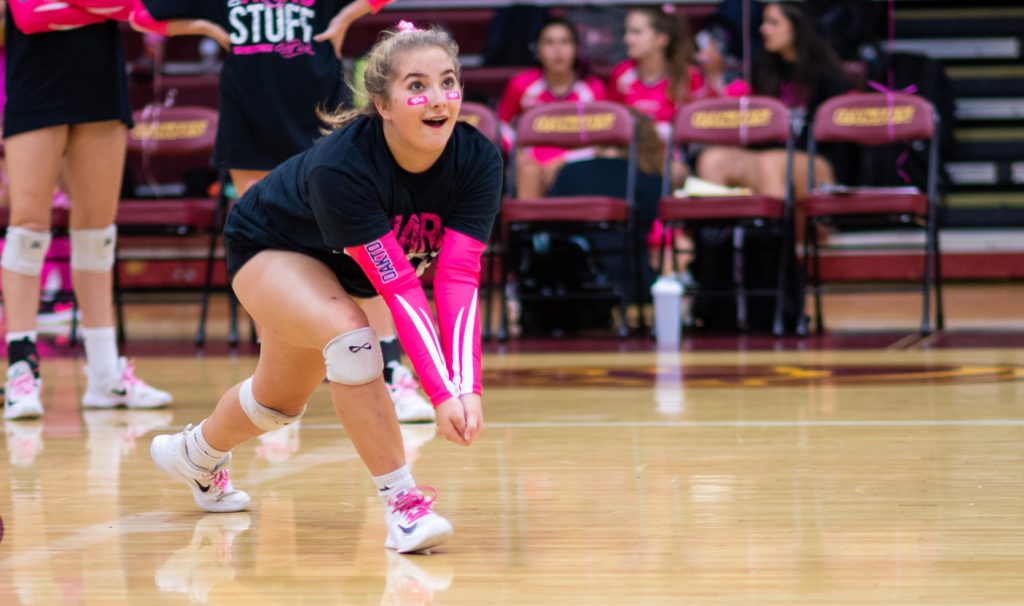 What is the Dig-A-Thon?
Designed to unite club volleyball teams, the Dig-A-Thon is a Side-Out Foundation fundraising program that aims to achieve 150,000 digs to honor and support the 150,000 individuals living with stage IV breast cancer in the U.S.
The Dig-A-Thon offers club athletes a place beyond high school season to continue playing the sport they love while supporting stage IV breast cancer both in visibility of the disease and advancement of its treatment.
We are asking each club player to dive, hustle, sprawl, and sacrifice for every dig!
This $-per-dig model allows family, friends, and fans to pledge and donate for each dig your team completes. Teams, individuals, and tournaments can easily incorporate the Dig-A-Thon into their club season.
With each dig, you are supporting Side-Out's cutting-edge clinical research, The Side-Out Protocol. This means more time to those living with stage IV, more dollars to fight the most aggressive stage of the disease, and more memories for loved ones to hold on to.
Throughout the club season, Side-Out will also be keeping a leaderboard to showcase the top digging and fundraising teams. These leaderboards will be posted on Side-Out's website and social media.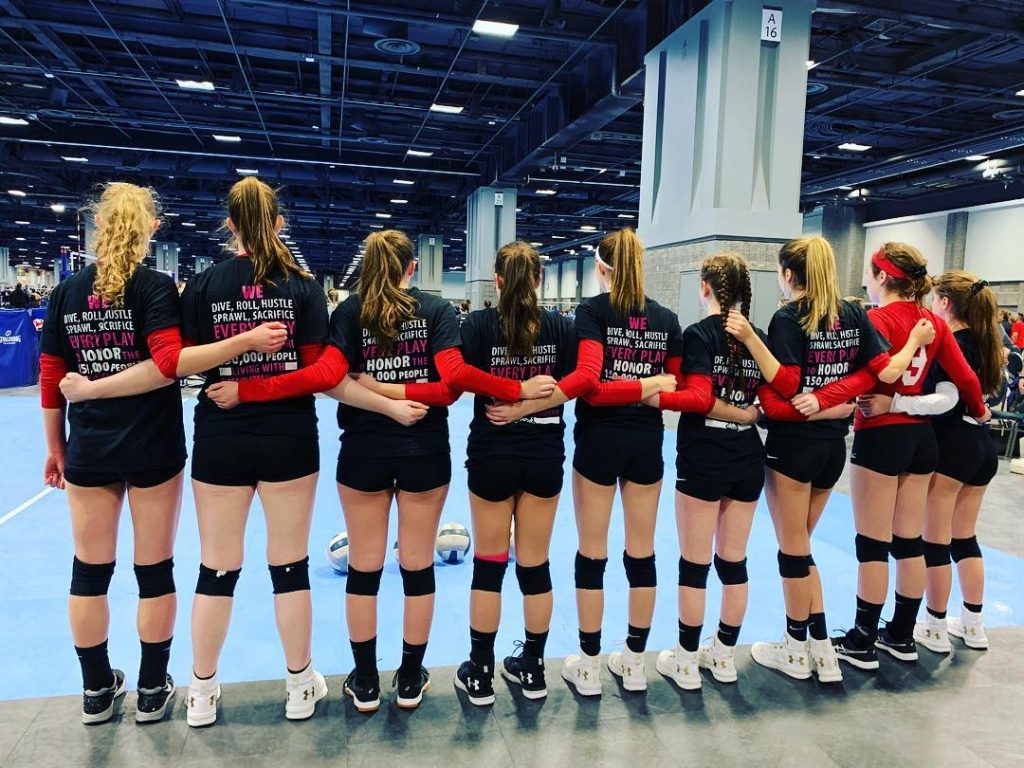 How To Participate in the Dig-A-Thon
Participating in the Dig-A-Thon is easy to implement into your club season! Start making your impact today with our four simple steps.
Pick a Location & Set a Goal
Decide on a tournament date during your season where you would like to count your digs and set a team dig goal!
If you are unsure of a goal, try to estimate how many matches you may play and multiply that by the average amount of digs your team usually achieves in a match/ Don't know what your average number of digs is? We find 75-150 is a good range to shoot for!
Registering & Collecting Pledges
Our online system makes collecting pledges and donations a snap! When you register, you receive your pledge page! To get registered today, click here.
Once created, friends, family, & your community can make pledges right on your pledge fundraising page.
We strongly encourage participating online using our pledge campaign system. However, if you would like to participate offline, we provide helpful worksheets to accommodate!
Start Diggin'
Now is the time to bring your team together and earn your digs! When competing, fight hard for every dig in honor of the stage IV breast cancer community.
Tracking your digs doesn't have to be hard. Coaches or parent volunteers can use stat apps or paper to track your team's digs. Either works! We even provide a Dig-A-Thon themed Dig Tracking Sheet for your convenience!
Be sure to upload your digs to your pledge fundraising page the same day you complete them so you don't forget!
Update Your Pledge Page & Watch the Funds Roll In
Fulfilling pledges is easy! When donors make a pledge online, they provide an email. When the pledge campaign ends, supporters will automatically be notified via email about total digs and their donation commitment. From there, supporters can fulfill their donation online or by mail.
If you have any questions about the Dig-A-Thon and how to get started, please visit our support area or contact Esther Hon at [email protected].