The Side-Out Foundation is working for a future where breast cancer isn't terminal.
Join local businesses supporting the 'DMV Fights MBC' Campaign to give more time to those living with metastatic breast cancer (MBC).
Help us sponsor 50 patients by raising $100,000 through #DMVFightsMBC.
Every $2,000 raised through this campaign allows The Side-Out Foundation to provide an unprecedented analysis with treatment solutions and clinical trials to a metastatic breast cancer patient and their oncologist, which can substantially improve the length and quality of their life.
Impact Your Business While Impacting Others
Younger generations are 70% more likely to support a business that connects with a cause. Donate a percentage of every purchase made or ask customers to round up their purchases.
Connect with Your Community
Building personal relationships with your customers creates loyal support of your business. Collect donations at an event or create a limited edition item to sell.
Donations made to the Side-Out Foundation are 100% tax deductible for your business. Donate $2,000 to cover the cost of one patient's treatment analysis.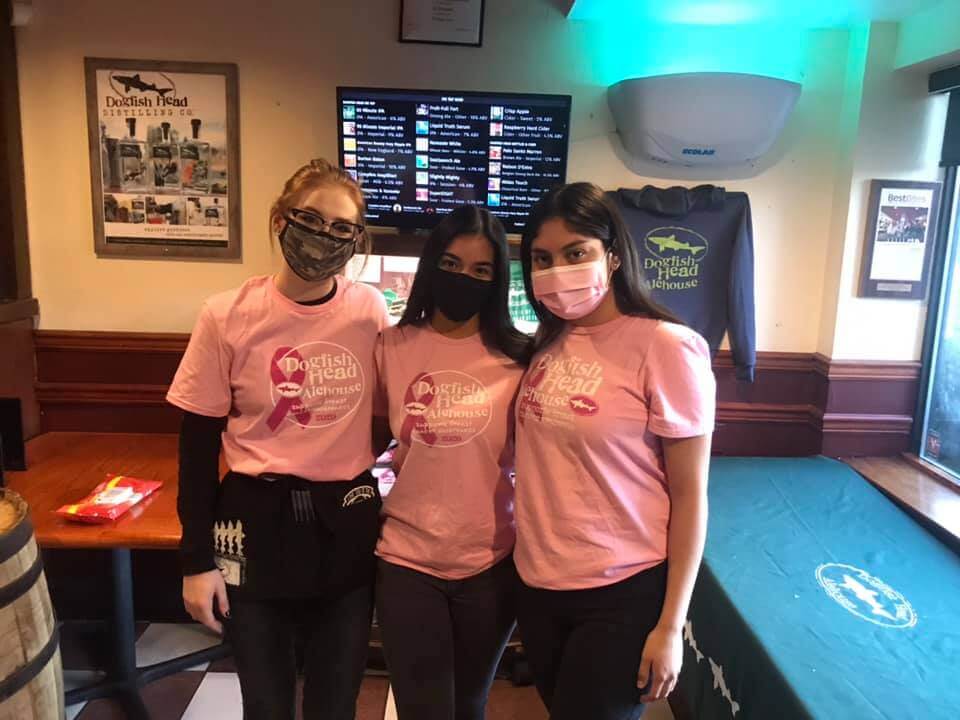 Each year, our breast cancer event allows us to bring our community together for an important night where everyone is focused on the same goal; raising money to support an amazing cause."
General Manager, DogFish Head Alehouse
Request Info About DMVFightsMBC
Complete the form below and a Side-Out Team Member will send you the ways you can support and discuss next steps.
The Side-Out Foundation is a 501(c)(3) non-profit organization based in Fairfax, VA that was established in 2004 to make a significant and identifiable impact on the lives of metastatic breast cancer patients and their families. 
The organization takes an innovative approach to provide solutions for those specifically with metastatic breast cancer with the goal of becoming a source of hope for all those living with breast cancer in search of answers and treatment options.