While October 13th is known as Metastatic Breast Cancer Awareness Day, The Side-Out Foundation believes that dedicating ONLY ONE DAY of the year to metastatic breast cancer is not enough to deliver solutions to those in the stage IV community.
Because of this, we have launched the One Day Is Not Enough Campaign with the goal of raising $10,000 in October to help fund Side-Out's stage IV breast cancer research, which uses precision medicine to find the right treatment, for the right person, at the right time. 
Through this model, Side-Out is giving patients more time with their loved ones. 
The Side-Out Foundation was inspired by Gloria Dunetz' journey through her metastatic breast cancer diagnosis. After her diagnosis, Gloria knew that medical research and science were the only things that would help treat her cancer and give her more time with family and friends.
After the "miracle season" in 2004, Gloria's son, Rick, and husband, Bryant, founded The Side-Out Foundation in order to dedicate more resources to stage IV research and find treatment solutions for the stage IV breast cancer community.
Gloria passed away on August 20, 2010, after a six-year battle with metastatic breast cancer. Her memory lives on through the foundation, driving our staff every single day of the year, to deliver solutions to those living with stage IV breast cancer.
Having seen the struggles of living with stage IV first-hand, we know that one day dedicated to stage IV breast cancer is simply not enough. The reality is that for those living with the disease, every day is metastatic breast cancer day.
During the entire month of October, we will be educating about stage IV, reliving Gloria's journey through her blogs and stories, and raising funds that will provide solutions to extend lives.
Getting patients through our clinical trials and finding solutions for them requires funding. Your support can help keep the treatment of stage IV patients going.
Side-Out's Life-Extending Research
In order to overcome challenging roadblocks and accelerate the progress of stage IV breast cancer research, The Side-Out Foundation has partnered directly with an amazing team of oncologists and researchers in the field of molecular medicine.
Together we have designed the Side-Out Protocol, one of the most unique and revolutionary clinical trials in precision medicine for people living with stage IV breast cancer.
Follow Gloria's Journey With Us
Gloria loved to write and share her stories while she was going through treatment for stage IV breast cancer. Follow our social media and One Day Is Not Enough campaign throughout the month of October as we revisit Gloria's stories through her blogs.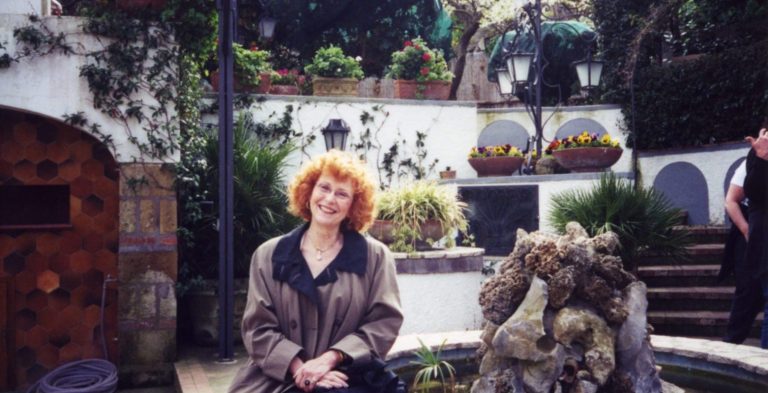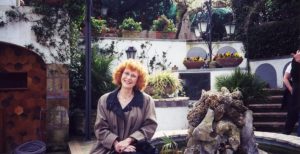 Patient Reflections

Nearly 4 years ago, The Side-Out Foundation was started by a loving son, Rick Dunetz, to try to do something positive to help his Mom
Read More »
HELP GIVE MORE TIME TODAY