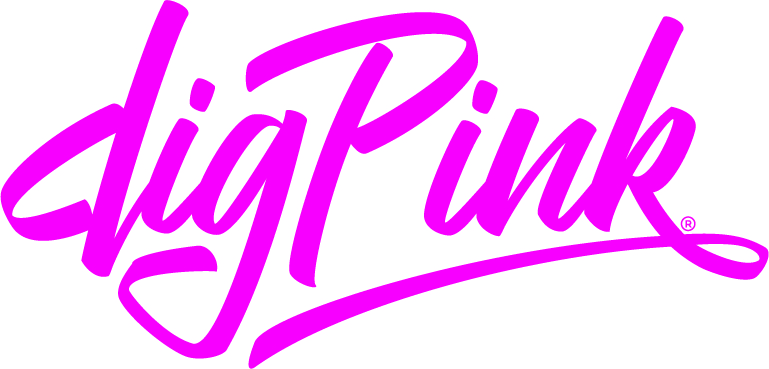 Dig Pink® has been Side-Out's program that volleyball teams have rallied behind for over 10 years to support stage IV breast cancer research. With the updated mission and websites in 2018, it was only right that we gave Dig Pink a brand facelift.   Side-Out has seen Dig Pink expand past just October events and volleyball teams. Dig Pink has become a year-round program and to encompass this fact, we have termed the program to become the "Dig Pink Movement". In addition to this, Dig Pink received an updated logo!
School and Rally Events
$1,070,428

Multi-Team Events
$162,467

Club Events
$11,201
School and Rally Events
$1,048,879
Multi-Team Events
$141,500
Club Events
$33,860
School and Rally Events
+$21,549
Multi-Team Events
+$20,967
Club Events
-$22,659
CAMPAIGNS RAISED OVER $10,000​
Randolph High School (MN)
Riverside High School (VA)
The Oakridge School (TX)
Carrollton School (FL)
Massapequa High School (NY)
Hastings High School (MN)
Yoe High School (TX)
Orestimba HS & Yolo MS (CA)
Oakton High School (VA)
Windward High School (CA)
Penn State University (PA)
Presentation High School (CA)
Power of Pink Tournament (NY)
All Volleyball Challenge (MO)
Wheaton Warrenville South HS /
Plainfield North HS (IL)
Olathe Schools (KS)
Metea Valley HS / Neuqua Valley HS (IL)
Angelo State University (TX)
Attica Central High School (NY)
Auburn High School (VA)
Blackstone Valley Tech (MA)
Brenham High School (TX)
Bronson Jr/Sr High School (MI)
Brookhaven College (TX)
Cadillac Senior High School (MI)
Clemson University (SC)
Colorado College (CO)
Deer Valley High School (CA)
DePaul University (IL)
Duquesne University (PA)
East Meadow High School (NY)
Eastern Michigan University (MI)
Eustace High School (TX)
Francis Marion University (SC)
Franklin Regional High School (PA)
Georgetown High School (TX)
Highland School (VA)
James Wood High School (VA)
Johnston High School (IA)
Klein Forest High School (TX)
La Costa Canyon High School (CA)
Lakeview High School (MI)
McLean High School (VA)
Milken Community High School (CA)
Moriarty High School (NM)
Morris Hills High School (NJ)
Mounds View High School (MN)
Oakton High School (VA)
Our Lady of Good Counsel HS (MD)
Papillion LaVista South HS (NE)
RHAM High School (CT)
Rice University (TX)
Riverbend High School (VA)
Rocky Point High School (NY)
Shawnee High School (NJ)
South Mountain Community College (AZ)
Southern Lehigh High School (PA)
Southington High School (CT)
Southwestern High School (IN)
Sport and Medical Sciences Acad. (CT)
Stanley High School (ND)
Sunrise Mountain High School (AZ)
The Kinkaid School (TX)
Torrance High School (CA)
University at Albany (NY)
Webster University (MO)
West Lutheran High School (MN)
West York Area High School (PA)
Westborough High School (MA)
Dig Pink is known within the volleyball community as an initiative around October, leaving the club volleyball community unsure if they can participate. Club is very different from high school and there are different challenges, such as less flexibility and the demand of traveling each weekend. Side-Out recognized this and introduced the Dig Pink Dig-A-Thon in March! This Dig-A-Thon gave the club community the opportunity to take ownership of its own Dig Pink initiative. It allowed club athletes to create a form of solidarity, accomplish one goal together, and share that with the world.

The Side-Out Ambassador Program presents opportunities for students to receive recognition and scholarship funds, encouraging them to continue a life of setting and achieving their goals. Ambassadors raise funds for breast cancer research through Dig Pink® while learning important lessons about health, community and perseverance.
To be a Side-Out Ambassador, students must have organized a Dig Pink campaign, completed breast cancer education hours, and wrote a 500-750 word essay about the experience.
For the second year in a row, Side-Out received 20 Ambassador Program applications from students around the world. The 20 Ambassadors in 2018 matches the record number set in 2017 for most applicants in the program's eight-year history.
Out of the 20 Ambassador, 11 were awarded scholarships ranging from $1,000 to $3,500. The Ambassadors with the top-three highest scoring essays were honored with the National Dig Pink Award at the AVCA Convention in Minneapolis, MN.
Side-Out and American Volleyball Coaches Association (AVCA) honored three students with the 2018 Side-Out/AVCA National Dig Pink® Award at the AVCA All-America/Players of the Year Banquet.
Each year, Side-Out and AVCA team up to award the Side-Out Ambassadors with the highest scoring essays according to the review board with a special award at the AVCA Convention. These winners exemplify what the Side-Out Ambassador is all about, extraordinary commitment to the sport and their community.