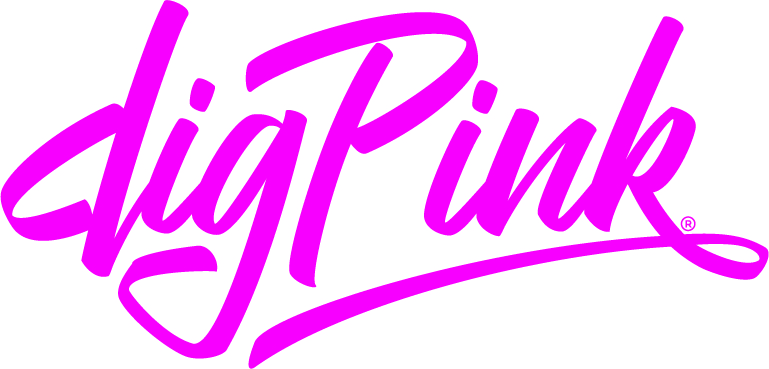 In its 11th year, Dig Pink® was as strong as ever, with over 730 volleyball teams hosting impactful and inspiring events all around the country, and some even overseas! During the 2019 season, we were able to travel to different places, meet teams that have been by our side for years and learn about the unique ways that they incorporate Dig Pink into their schools and communities. We continue to be amazed by the passion our supporting teams have for the cause and look forward to the growth of the Dig Pink movement moving forward!
School and Rally Events
$1,132,071
Multi-Team Events
$75,826
Club Events
$25,684
School and Rally Events
$1,070,428

Multi-Team Events
$162,467

Club Events
$11,201
School and Rally Events
+$61,643
Multi-Team Events
-$86,641
Club Events
+$14,483
CAMPAIGNS RAISED OVER $10,000​
2019 saw over 730 programs and events hosting Dig Pink campaigns which raised over $1.2 million for Side-Out's stage IV breast cancer research. Of those events, 13 events raised over $10,000 while uniting the sport behind Side-Out's mission. Below are the events that accomplished this feat.
Randolph High School (MN)
West Springfield High School (VA)
Massapequa High School (NY)
St. Andrew's Episcopal School (TX)
The John Cooper School (TX)
Orestimba HS & Yolo MS (CA)
Yoe High School (TX)
Carrollton School (FL)
North Salem High School (NY)
Power of Pink Tournament (NY)
MVSA Volleyball Tournament (MD)
Newton South HS / Needham HS (MA)
Metea Valley HS / Neuqua Valley HS (IL)
The Dig Pink® movement was started by The Side-Out Foundation in 2008 and we are grateful to have so many passionate volleyball programs around the country loyal to the work that Side-Out is doing within the realm of stage IV breast cancer. The foundation would like to celebrate the 48 teams that entered in their 10th year with Side-Out in 2019. A big thank you to the following schools that helped in moving our mission forward:
Abraham Lincoln High School (PA)
Annandale High School (VA)
Bethesda-Chevy Chase HS (MD)
Caledonia-Mumford High School (NY)
Chambersburg Area High School (PA)
Chaminade College Preparatory (CA)
Chaska High School (MN)
Christiansburg High School (VA)
Delphi Community High School (IN)
East Lyme High School (CT)
Faith Lutheran High School (NV)
Gov Thomas Johnson HS (MD)
Hesston High School (KS)
Hollidaysburg Area Senior HS (PA)
Hopkinton High School (MA)
Joel Barlow High School (CT)
Kent City High School (MI)
Lancaster High School (VA)
Linganore High School (MD)
Miller Place High School (NY)
Newark High School (NY)
Orestimba HS & Yolo MS (CA)
Princess Anne High School (VA)
Quakertown High School (PA)
Radford University (VA)
Randolph High School (MN)
Rappahannock County High School (VA)
Rio Rancho High School (NM)
Rudder High School (TX)
Severna Park High School (MD)
Seward County Community College (KS)
Sherwood High School (MD)
Smith Valley High School (NV)
South Windsor High School (CT)
St. Joseph Notre Dame High School (CA)
Stonehill College (MA)
Suffolk County Community College (NY)
The Bear Creek School (WA)
The Woodlands High School (TX)
Tuscarora High School (MD)
University of Maryland (MD)
UNC at Charlotte (NC)
University of San Diego (CA)
West Allegheny High School (PA)
West Springfield High School (VA)
Williamsfield High School (AZ)
Wilmington High School (MA)
Yoe High School (TX)
After launching the The Dig-A-Thon last year as a way for club volleyball athletes to embrace Dig Pink in a unique way, it was followed by a growth in interest and fundraising during the 2019 club season. Overall, teams completed 9,128 Digs during the campaign and raised over $25,600. We look forward to continuing to grow the impact of the Dig-A-Thon within the club volleyball community in future seasons!
Aftershock Volleyball Club (GA)
Amateur Athletic Union (FL)
Molokai VB Players Club Tourn. (HI)
CAL Sports Academy (PA)
Carolina One Volleyball Club (SC)
Core Volleyball (VA)
Dead Frog Volleyball (MI)
East Coast Elite VBC (MD)
Francis Howell North High School (MO)
Lexington United (KY)
Madison Sting United (WI)
Manhattan Mayhem Volleyball Club (KS)
Minnesota Select Volleyball Club (MN)
Mintonette Sports Volleyball Club (OH)
Motion Volleyball Program (WI)
North Carolina Volleyball Academy (NC)
North Davidson Middle School (NC)
Pine-Richland HS – Boys Team (PA)
Pittsburgh Elite Volleyball Assoc. (PA)
Precision Athletics Volleyball Club (NC)
Revolution Volleyball Academy (WI)       Total Evolution Volleyball Academy (PA)
Tiger Attack Volleyball Club (WI)
Toledo Dynamic Volleyball (OH)
University of Mount Olive (NC)
Virginia Elite Volleyball Club (VA)
Warriors Volleyball Club (NY)

The Side-Out Ambassador Program presents opportunities for students to receive recognition and scholarship funds, encouraging them to continue a life of setting and achieving their goals. Ambassadors raise funds for breast cancer research through Dig Pink® while learning important lessons about health, community, and perseverance.
To be a Side-Out Ambassador, students must have organized a Dig Pink campaign, completed breast cancer education hours and an event plan, and wrote a 500-750 word essay about the experience, and have a sponsor write a letter of recommendation.
In 2019, Side-Out had 12 incredible Ambassador Program applications from students around the United States and South Korea. This year, we introduced the Event Plan that the applicants had to submit with their application to showcase the different tasks they took on in the areas of marketing, communications, and fundraising. The efforts of this group helped create memorable experiences for their communities and we were able to see new and innovative ways ambassadors are implementing Dig Pink.
Out of the 12 Ambassadors, 9 were awarded scholarships ranging from $1,000 to $3,500. The Ambassadors with the top-three highest-scoring essays were honored with the National Dig Pink Award at the AVCA Convention in Pittsburgh, PA.