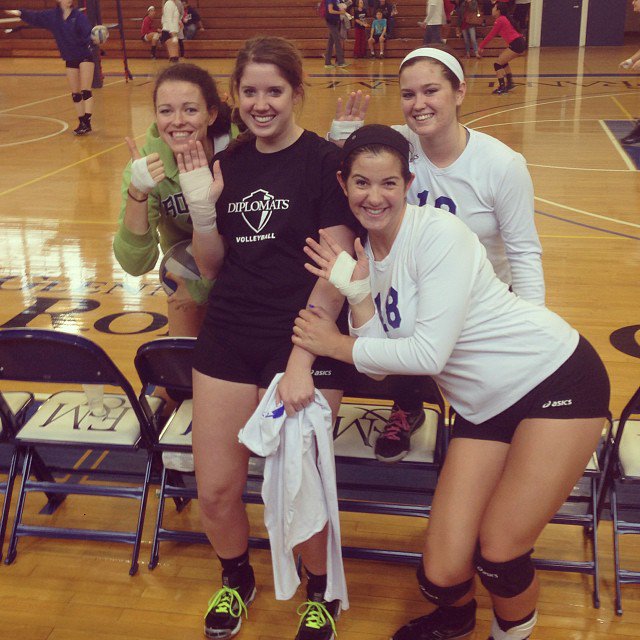 As I was approaching senior year at Franklin & Marshall College and anticipating my last volleyball season ever, I was filled with nerves and excitement. As torturous as preseason can often be, I looked forward to being with my teammates and preparing for the season before the extra academic pressures were added to my schedule. Going into the season, I felt physically prepared to endure our un-air-conditioned gym. However, nothing could have mentally prepared me ahead of time if i had known that my season would be cut short only the second day of regular season practice.
The Incident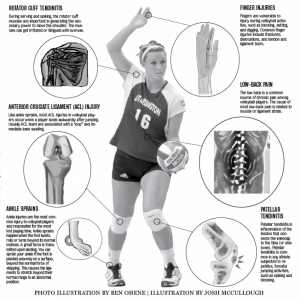 Among female athletes, volleyball is the second most common for sports injuries, the most common sites of injury being ankles, knees, and shoulders, with 50%-80% stemming from overuse. Fortunately, most injuries are not season-ending, and only result in a few missed practices. By some stroke of bad luck, I did not fall into either of those statistics. I don't think many volleyball players have fond experiences with pit drills, at least I definitely didn't. I laid out for a ball hit short in front of me (unsuccessfully, might I add) and hit my hand into the floor. As my hand had some swelling immediately following, the trainers suggested that I get an X-ray and if there was nothing there, I could continue to practice with my swollen hand. My X-ray results showed a spiral fracture to my fourth metacarpal.
This was a shock to the system, as I had just assumed everyone was being over cautious with my little jammed finger. Unlike a normal fracture, a spiral fracture means the bone has basically twisted apart from an extreme amount of torque. If the bone became displaced, it would require pins and surgery. As if being told I had a broken bone in my dominant hand in the first week of regular season wasn't enough, the doctor continued to emphasize how she had never seen this type of fracture in a hand, as it's much more common in tibia or femur fractures. The healing time would take up to six weeks, and as I was prohibited from using my hand at all, that limited all possibilities in volleyball.
The Grieving Process
When you come to the realization that your season is over, it truly becomes mind over matter. Until this moment, I did not realize how much volleyball and my team meant to me. I spent so much time playing, practicing and conditioning, and for my career to end like this was devastating. This injury would take me out of conference play, but also my senior game which honored the senior class on the last home game of the season. My teammates did their best to console me with gifts of ice cream, as I mourned the remainder of my season. For me, this was a genuine loss, as so much of my identity at that point had been linked to sports that I didn't know what to do without it. While I felt I had the right to be sad and pouty, eventually I knew that I would have to overcome this sooner rather than later.
I could see that my sour attitude was starting to impact the team, as I watched my teammates from the sidelines. I had to put the team before myself. While my season was over, theirs was just beginning and they did not deserve to have me spoil their experience. Although injured, I was still one of the team captains and I had to act like one. I needed to re-evaluate how i envisioned my season and make new goals for myself. Below is what I learned: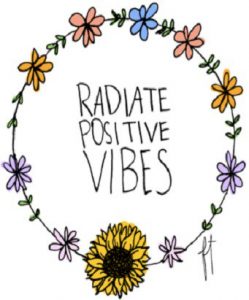 Maintain a positive attitude
While my "freak injury" (as the doctor lovingly referred to it) was no one's fault, I could not hold that against my team just because they could continue the rest of the season. I had to be able to keep my teammates up during tough games and drills, just as they had done for me. As a D3 school, we were playing because we wanted to be there. We always played best when we were having fun, and I wanted to make sure they remembered that when I could see we were struggling.
Keep working out
I religiously went to the athletic trainers and shoved my hand in ice buckets to reduce swelling. I did whatever conditioning I could on the sidelines in the hopes that I would be able to salvage some of my season if my injury healed quicker than anticipated. I wanted to give myself the best chance possible to jump right back in with everyone else as if nothing had happened.
Stay involved
I would go for runs while the team was warming up, so I could toss balls in drills and participate as much as I could rather than isolating myself off the court. If I still wanted to make the most of my season, wallowing couldn't be an option for me and I wanted to be as involved with the team as I could even if I couldn't be with them on the court.
Have patience
This is a concept that has always been foreign to me and something that I still struggle with, but when dealing with injury, there was nothing I could do to magically fuse the bone back together. Rushing back into playing would have likely meant getting pins in my hand, and that recovery time would have been much longer. I had to make peace with the fact that this was not something that would heal overnight, or even within the next few weeks. I had to wait it out and then earn my time back on the court.
While this experience was devastating, I learned a lot from my team. During the senior game, they all surprised me by wrapping their hands to match my ace bandage cast. I immediately started crying when I realized what they did. Anyone that knows me will say I am not an emotional person. In fact, I will actively go out of my way to avoid a situation that will elicit any sort of negative feeling. I will never be able to adequately explain how much it meant to me that they did that so I would feel included. Making new priorities to overcome that mental block allowed me to come back to reality. I hated having a broken hand, but I loved volleyball and my team much more. While there was not much I could do for them while they worked so hard to make it to conference playoffs (which they did), I hope they know that they carried me through that process.