by Lauren Rocco
Poolesville High School (MD)
Class of 2011

In 2009, near the end of my sophomore year in high school, my 19-year old cousin Elizabeth was diagnosed with breast cancer and soon thereafter, underwent a double mastectomy. Elizabeth is someone I greatly admire. She's intelligent, attractive, has a great sense of humor, is fun to be around and most of all, she's cool in that older cousin kind of way. Her diagnosis was a significant emotional event in my life and it rallied our family to support her in the challenging months that followed. That summer, our families had planned to vacation together in Walt Disney World and I felt bad for Elizabeth, her brother, sisters and parents, because I knew how excited she was (and they were) about the trip—and felt sad for my family because we had all looked forward to vacationing, for the first time, as an extended family. Instead, the summer of 2009 was a tough one for all of us as we made several trips from our home in Maryland to visit Elizabeth and her family in New Jersey. It was even tougher for Elizabeth making numerous trips to New York City where she received her cancer treatments. What should have been a fun and relaxing break for all of us was stressful and tense. While we all prayed for Elizabeth's recovery, I found myself looking forward to the upcoming school year and the routine it would provide me. Imagine that, a teenager looking forward to the end of summer break?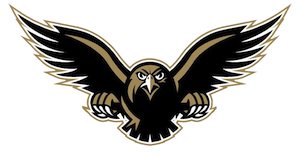 As a varsity athlete, my school year begins when our pre-season two-a-days start two weeks before school. This would be a big year for me, I was named one of my Volleyball team captains and we (Poolesville HS, MD) were the defending, undefeated Maryland State Champions. When practice started, my coach pushed us (me in particular) harder than ever. I have one of those coaches with a well-earned reputation for demanding the very best from her players (on & off the court) pushing all of us at each and every practice. Sometime during that first week, she pulled a few of us aside and mentioned to us a national breast cancer charity called "Dig Pink" and explained how more than 1,000 high school, college and club volleyball teams around the world supported it. She wanted to know if it was something we thought our team would be interested in. After a five-month family roller coaster ride, here was an opportunity for me to help my cousin and it was linked with something I was already passionate about. Most of my teammates were aware of Elizabeth's ordeal (ABC News had run a story about her) and all were as excited as I was about doing our part. As a team captain, my family took the lead uniting my teammates, our families and even our community leaders (my Mom, Dad & Brother played a huge part). Our coach challenged us to raise $500. We knew we could do better.
We had the full support of our athletic director, Mr. Ross, and worked closely with the athletic department looking for new ways each week to raise money. We sold cup cakes at football games (Football players and their fans can really pack away cupcakes), sold raffle tickets at our local Selby's Market, enlisted support and donations from local businesses, got our principal Ms. Levine to approve numerous fundraisers throughout the school and got the Athletic Booster Club to post links on our web-page showing our progress. Our goal was to culminate all of our fundraisers at our first-ever, end-of-season Dig-Pink match coinciding with Senior-Night (The last home match of our regular season).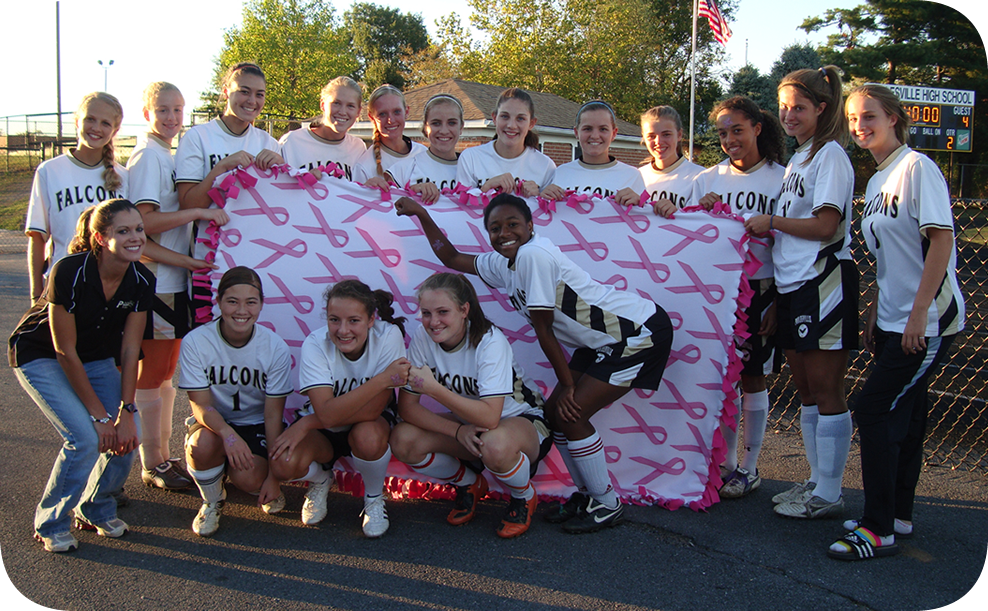 My high school is a very old school in Montgomery County, Maryland and although the quality of education is superb (Last year, we were ranked as the 59th best high school in the nation) the gym is old, dusty and very small. As we got closer to our fundraising finale, the school custodians learned what we were doing and they all pitched in making our gym shine! On the day of our big match, imagine expecting to play on a sand-lot and then seeing it had magically transformed into Yankee Stadium! That's what the custodians made our gym look like! On the day before our match, I recall thinking that six months earlier, I hardly understood the significance of breast cancer and here we were on the eve of something special and everyone was lending a hand! On October 27, 2009, six months after Elizabeth was first diagnosed, my team hosted Wootton High School in our Dig Pink Match. During our pre-game warm-ups, both teams wore Pink T-shirts and most of our fans wore Pink as well (I still smile when I think of my Air Force Colonel Dad wearing a pink shirt and a pink Tie, my Mom wearing a big pink floppy hat and my younger brother and his buddies wearing pink Hawaiian leis.) We normally have about 100 fans watching our matches…on this night, we had well over 500 in our gym to include most of the football team, several teachers and coaches, all of our parents and many community leaders. It felt like we were headlining Madison Square Garden and the best part of all, it was for a cause we all believed in.
Back in August when our coach told us about Dig Pink, she challenged us to raise $500. Three times we upped our goal. After dozens of classmates donated their lunch money to us, several bake sales, and hours selling raffle tickets in the wind and rain at football, soccer and field hockey games, we raised well over $5,000!
Growing up in an Air Force family, I have lived in four states and on three continents. I've lived on base and off in big cities and in small towns. When we moved to Poolesville in 2008, I remember how frustrated I was to leave my friends at my former high school and move somewhere with an old school in a town I'd never heard of. When I saw that gymnasium packed with family and friends, everyone wearing pink, and my teammates knowing that we had, together, contributed to something special, I realized how great my life was, how proud all of this made me feel, and how fortunate I was to be a part of the Poolesville community. No longer was I thinking about 'me'…I was thinking about the narrator Mr. Erik Hansen (a breast cancer survivor), both of my grandmothers (One a survivor and the other a cancer casualty), and most of all, my cousin Elizabeth. We'd done something for her—and others like her—and before the evening's first serve both teams knew we'd already won!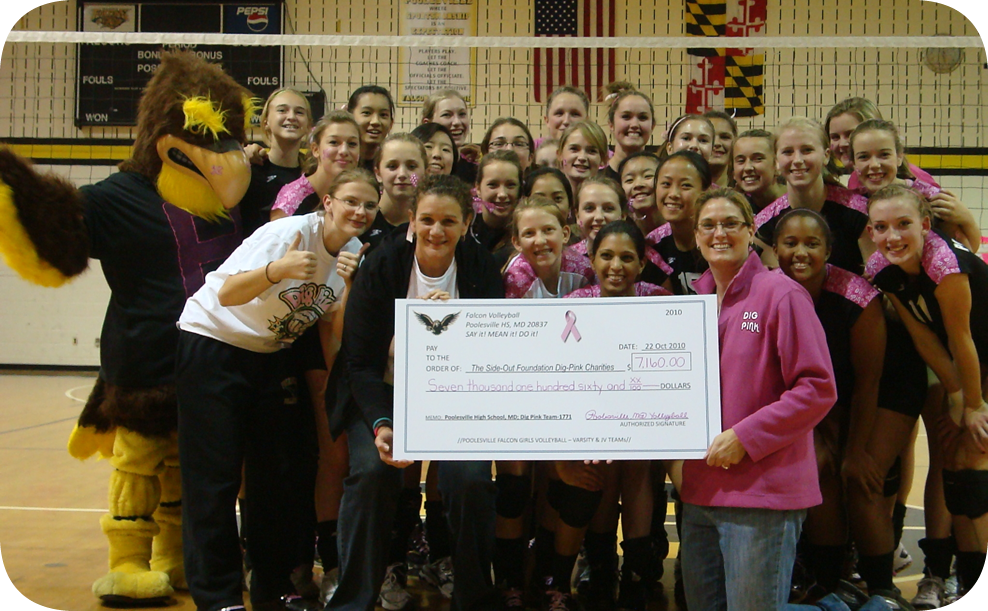 As I write this essay, my team is a week removed from our 2010 Dig Pink match with Blake High School. This year, we partnered with several professional sports teams throughout the DC/Baltimore area (The Redskins, Nationals, Capitals, Orioles and Ravens) and added several more fundraising events to our schedule. Through it all, the theme remained the same: ensuring our friends and family understood the threat of Breast Cancer and that together, we could do our part to beat it. Once again, we played before a full gymnasium and this year, my varsity & JV sisters raised more than $8,000 from family and friends in 25 states and 8 countries! My cousin Elizabeth is 21 now, healthy again, and will soon graduate from the College of New Jersey. She and her mom got to see me play for the first time that night and while I was happy to play well, the best part of the evening was when our announcer, now a two-time breast cancer survivor, and Elizabeth joined my team on the court. Together, they lead off our match with picture perfect honorary first serves. Elizabeth's landed in the far right corner – a perfect ace and a perfect beginning to a very special Dig Pink evening!
(Special Thanks to my family for their support in everything I do, to my 2009 & 2010 Dig Pink teammates–Paige, Christine, Abbe, Alayna, Shivani, Karishma, Valery, Alice, Haley, Elim, Sarah, Rosie, Rebekah, Sophia, Lena, Laura, Jocelyn, Lucy & Kelly, and to my coach Fran Duvall—the single best coach an athlete could ever hope to play for!)