My name is Kayla Podgurski and this past October was my first time hosting a Dig Pink event. As a junior in high school at the Columbus Academy, I was honored to be able to organize this event. Running this event means a lot to me because both my grandmother and aunt had been diagnosed with breast cancer in the past, and doing this was a way for me to give back to them while playing the sport I love. My ultimate goal for this event was to make people more aware of the disease and to honor breast cancer survivors in my community for their bravery.
Ambassador Program Education
Over the summer, I met a friend of my mom's named Julie Lang who is an avid breast cancer research expert at the University of Southern California. I was able to interview her about her experience in her job and her research. I learned about different types of the disease like Ductal Carcinoma in Situ which is the simplest form of the disease to Invasive Lobular Carcinoma which is one of the most advanced forms of the disease. She also explained to me the different types of procedures they perform on patients to reduce the size of the tumors and minimize the risk of it forming again.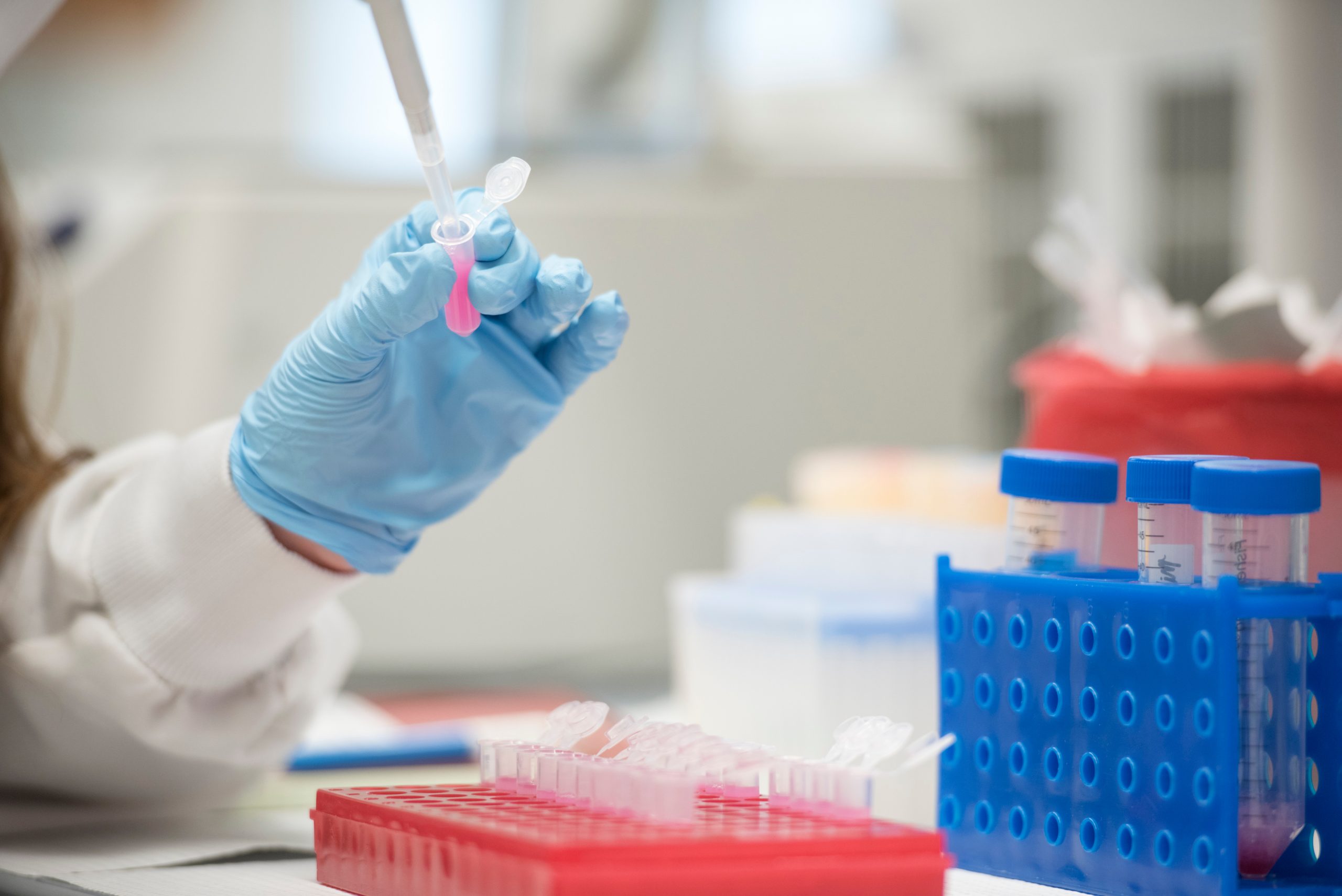 I was impressed that she has performed over 1500 surgeries in her career. She motivated me to learn more about the disease in order to teach others about the effects that breast cancer has on women. One way I did this was by giving a speech in front of my entire high school about breast cancer awareness. In my speech, I shared basic facts about the disease and how others can get involved in raising awareness for breast cancer.
Making The Connection
Afterward, many students and teachers came up to me and said they knew people who had been affected by breast cancer and wanted to help out in any way they could. Spreading our knowledge about breast cancer is one of the most effective ways we can spread awareness and eventually reach the common goal of finding a cure.
Although learning about breast cancer in all of its forms was very interesting and eye-opening for me, the best part of my experience was hosting the event. A week before the event, I asked around my school if anyone had a family member or friend they would like to honor at the rose ceremony before the game. The rose ceremony is where players give breast cancer survivors a pink rose to recognize their bravery through their battle. We had about 6 honorees at the event. It was so special that I was able to have my grandmother at the event to honor her with a rose and give her a big hug; it was a moment I will never forget. We even had a former player from our team come to support us and accept a rose for her aunt who died from breast cancer.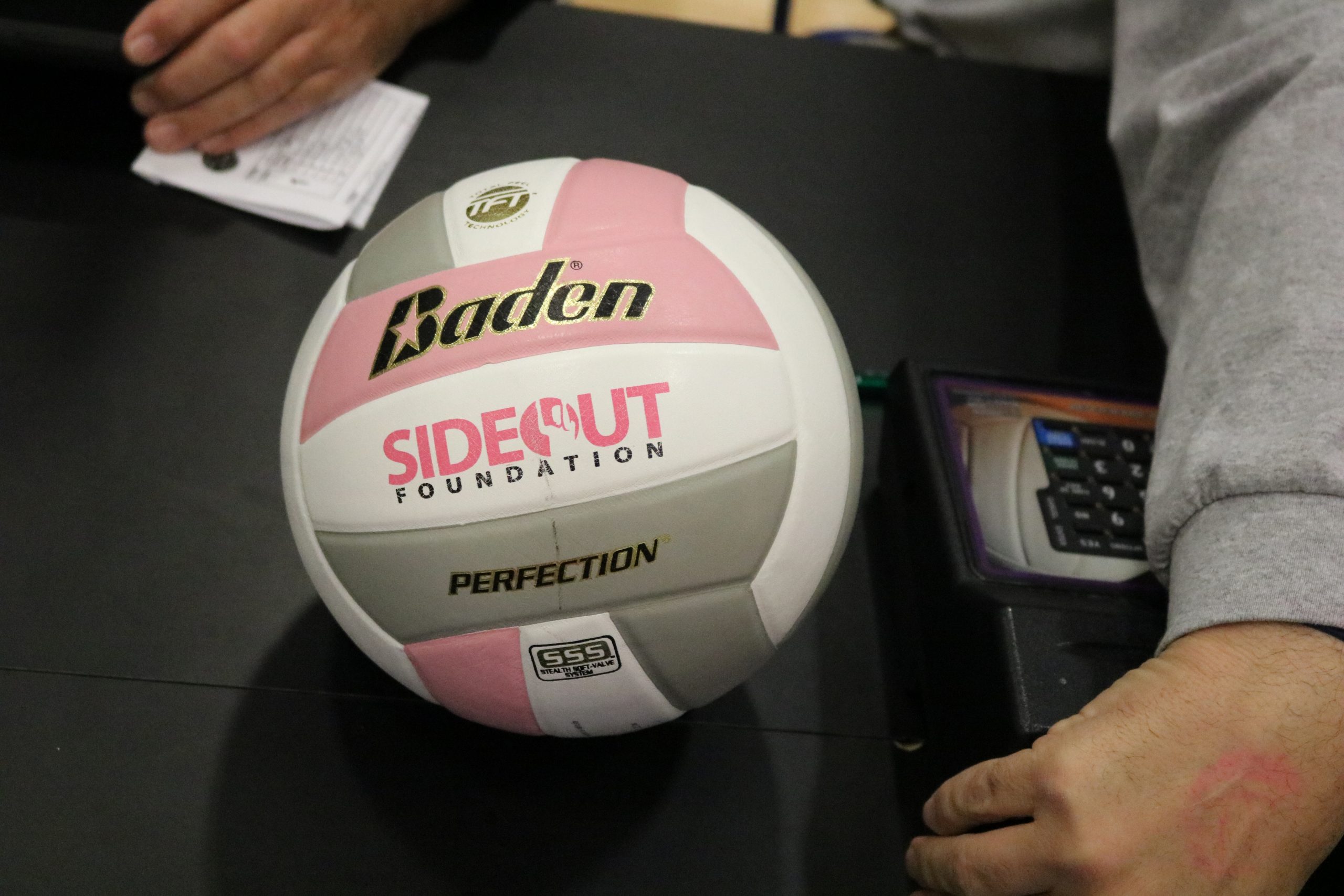 Dig Pink Night
The day of the event was a whole team effort from decorating the gym in pink to setting up the table for the pink cupcake stand. It made me so happy to see the players, coaches, and fans decked out in all of their pink gear. We also had a raffle table with three gift baskets filled with pink things like socks, candles, and more. Each ticket cost a dollar and in between sets, the announcer would announce three winners. We also got help from some players on the football team who helped us design wristbands that said "Beat Cancer" with a pink ribbon which we sold for $5.00 each. Along with this, we received many other generous donations, including from Sports Imports, which all went towards our online funding campaign page. The original goal was $2,000.00 but in the end, we raised over $3,000.00! I was very happy with how the event went can't wait to do it again next year!
Ambassador Program Reflection
Cancer is a word that produces feelings a fear and powerlessness in our minds. The more people that are involved, the more aware we will be and the closer we will be to finding a cure. Raising awareness for breast cancer is something that I am committed to doing to honor my grandma, aunt, and other friends I know that have battled cancer in their lifetime. If we come together as one, we can use our power to spread awareness and end cancer for good.