The American Cancer Society estimates that only 22 percent of people survive at least five years after being diagnosed with metastatic breast cancer. By the time breast cancer is diagnosed in stage IV, it has spread to other organs in the body. In all cases of cancer, the earlier the found, the better.
Breast cancer can be treated in the early stages through chemotherapy, radiation, hormone therapy, or even surgery. However, once it has developed to stage IV, it has become much harder to treat because it has spread to other parts of the body. One of the easiest ways to help prevent breast cancer is eating healthily and exercising regularly. This has also been proven to reduce the side effects of the treatments for breast cancer. All in all, if the chances at getting breast cancer can be reduced by simple things like eating healthy greens and going to the gym on a regular basis, that's a chance no one should pass on.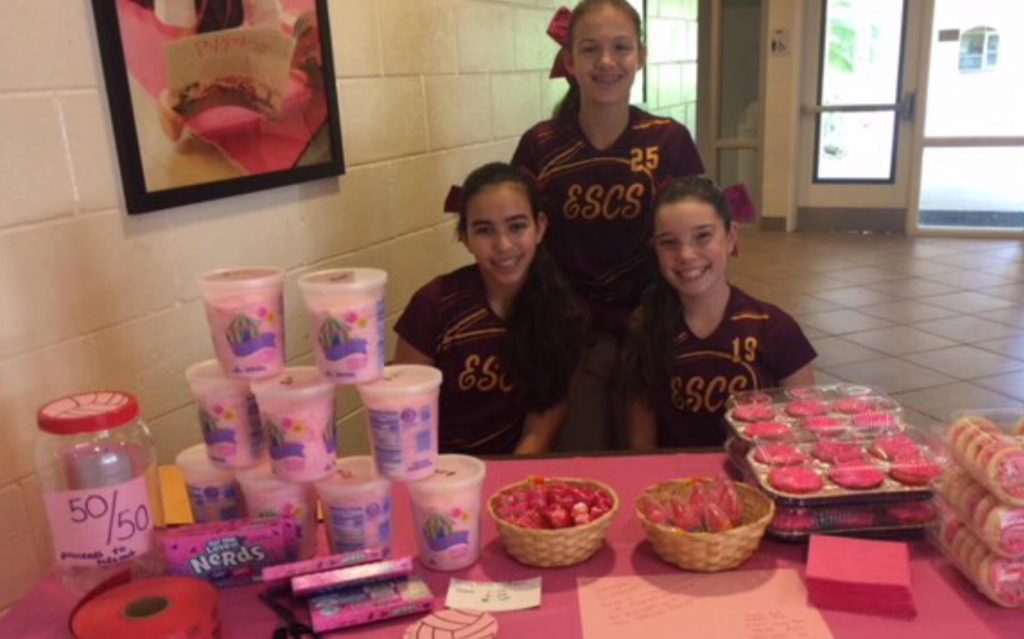 Of course, there is always the chance of diagnosis. Living with cancer is one thing, but living with stage IV breast cancer is tough. My Aunt Marie was diagnosed with breast cancer in 2010. She fought hard, and eventually made it into remission. However, a few years later, her doctor broke the news that the cancer was back, and now it was stage IV metastatic breast cancer.
Marie was a beautiful women I looked up to day in and day out. She was healthy, loved to workout, played volleyball, and was the best mother ever to her daughter Gabby. My Aunt Marie lost her fight to cancer on November 17, 2013. She lost her battle, but never went down without a fight. The endless treatments, doctors appointments, and check ups did not drag her down. Up until her last days, Marie wore a smile on her face, and you would have never guessed that she was soon to go.
Cancer comes with the side effects of treatment, the stress and anxiety of losing your life, and the fear that you will one day have to let go and leave your family members. My Aunt Marie will always be a role model to me, for she has taught me to never let a day go by without a fight.
Whenever I get the chance to, I try to share what I know about stage IV breast cancer, and I especially remember to share Marie's story. Hearing those living with the cancer is the most moving experience ever, and I want to share with others so that they may be aware. All women do have the chance of being diagnosed, but as my Aunt Marie taught me, never go down without a fight.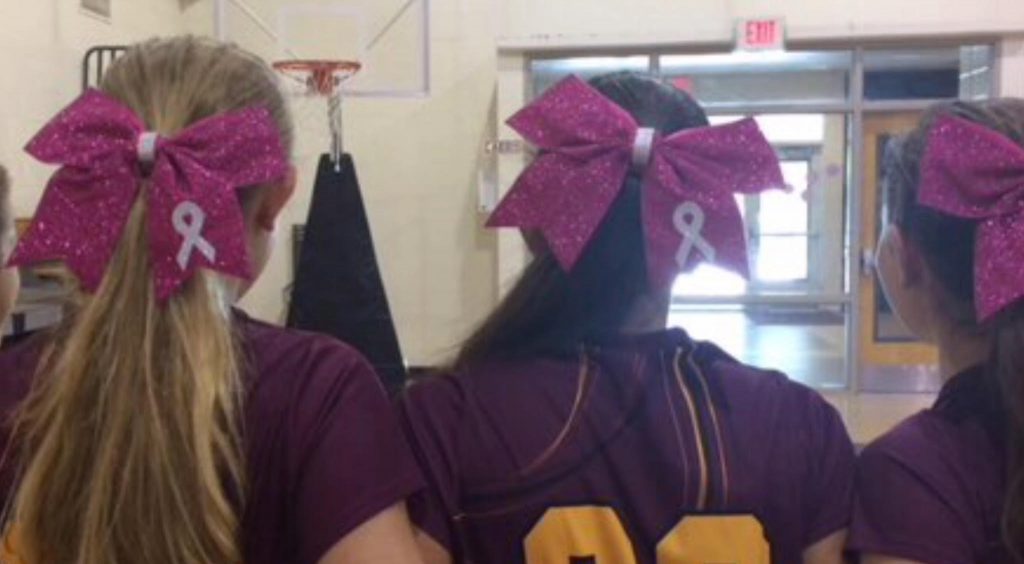 I hope to be able to hold more fundraisers for breast cancer research in the future and I hope I can really affect those who hear me speak about living with metastatic breast cancer through my aunt's story. The experience I was able to have through the Side-Out Foundation and hosting Dig Pink at Espiritu Santo Catholic School was incredible. I would never have guessed that I would be so interested and concerned about those diagnosed with stage IV breast cancer, but the more research I do, the more I want to promote awareness.
Every woman needs to be aware how serious this cancer can develop to, and everyone needs to realize that finding a cure is hard. With awareness and donations, each individual in the world can make a difference in all women's lives. As Green Day sings, "It's something unpredictable, but it the end it's right. I hope you had the time of your life."
About Side-Out's Ambassador Program
The Side-Out Ambassador Program presents opportunities for students to receive recognition and scholarship funds, encouraging them to continue a life of setting and achieving their goals. Ambassadors raise funds for breast cancer research through a Dig Pink® event while learning important lessons about health, community and perseverance.
The ambassador program is open to high school juniors, seniors and college-aged students who are focused on uniting their communities, inspiring those around them and fundraising for The Side-Out Foundation. Participants do not have to play volleyball.
To learn more about the Ambassador Program, visit https://side-out.org/ambassador-program/.