Metastatic Breast Cancer Awareness Day is right around the corner on October 13th. This day reminds us that we all have the power to support to life-saving research. With fundraising opportunities including MBCA Day, Giving Tuesday and the holiday season coming up, it's the perfect time to learn more about how to fundraise. Side-Out's first-of-its-kind clinical trial, funded by the volleyball community, is changing the way breast cancer is treated.
If you find yourself wanting to make a difference, no matter how big or small, here are three easy ways to support the stage IV breast cancer research conducted by Side-Out.
1. Facebook Fundraisers
Facebook's fundraising tool lets you easily set up your own fundraiser, straight from your personal account! Follow the easy steps below to learn how you can start your own fundraiser today.
Navigate to Facebook's fundraising page, log in, select the nonprofit option, and specify "The Side-Out Foundation". Next, fill in the goal amount and end date of your fundraiser. 
Once created, the fundraiser will be posted on your profile and will show up on your friends' news feeds. Facebook fundraisers can be especially fun around birthdays or holidays for out-of-town family and friends to donate instead of giving gifts. 
To donate to Side-Out's #GivingTuesday fundraiser, click here!
A perk of Facebook fundraisers that often goes unnoticed is the fact that 100% – yes, 100%! – of proceeds will be donated directly to Side-Out's mission. Most major online fundraising platforms, including GoFundMe, take portions of donated funds to cover fees. With Facebook, you're guaranteed to see 100% of the money you raise be used for a good cause.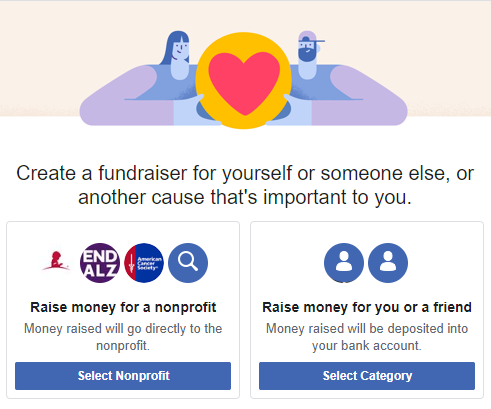 2. Start a Side-Out Campaign
You can also start a fundraising campaign directly on our website! If you're not hosting a fundraiser with a school, club, or tournament, scroll down to click "Start Your Own Fundraiser". You can register as an individual, or fundraise on behalf of a business.
Once your fundraiser has been created, you'll receive a link that can be shared directly with interested individuals over email or on social media. Your fundraising page is fully customizable so you can make it as personal as you'd like. You have the ability to customize pictures, descriptions, videos, and anything else you might like!
3. Amazon Smile
Shop with a purpose! Activating Amazon Smile automatically donates 0.5% of all eligible orders to Side-Out. The only thing you need is an Amazon account!
Head over to the Amazon Smile sign-in page to get started. Enter your login information first, then specify Side-Out Foundation as your charity of choice. After selecting Side-Out, simply shop as normal! Just make you start your shopping experience at smile.amazon.com. Enjoy knowing that your purchases are helping fund life-changing research.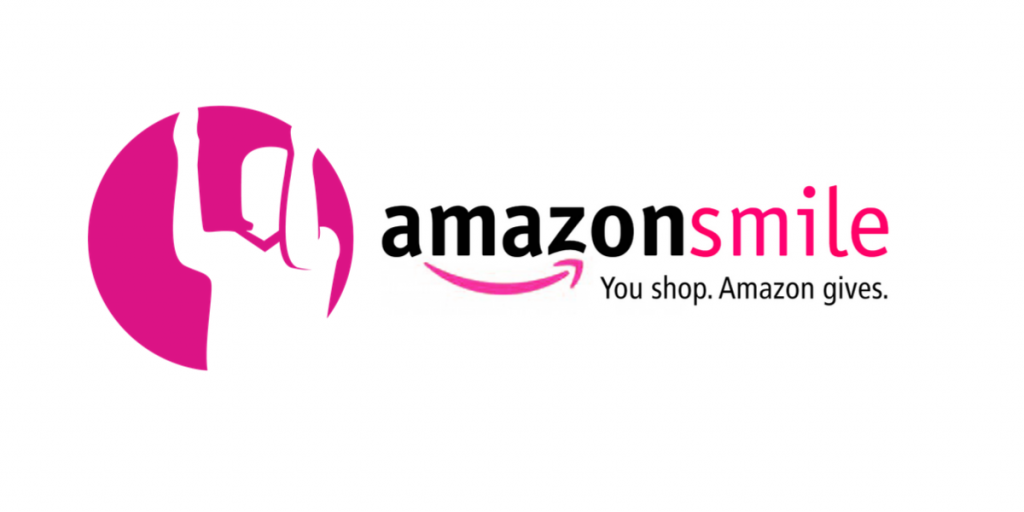 These are just three simple options we suggest if you are considering supporting Side-Out for Metastatic Breast Cancer Awareness Day, Giving Tuesday, or around the holidays. Though giving is on our minds during the holiday season, each fundraising tool is available year-round!
As an added bonus, fundraisers can be a fun way to connect with friends, family, and your larger community. Your efforts directly support Side-Out's mission of getting closer to removing the word "terminal" from our cancer vernacular.