Thorough communication is absolutely vital to hosting a successful event. In this day and age, there are many different pathways to spread the word. Below are some helpful hints on how to market your Dig Pink® campaign.
Start Your Campaign
Kick-start your online fundraising by starting your campaign. When you start your campaign a fundraising page will be created for you!
Customize your fundraising page by: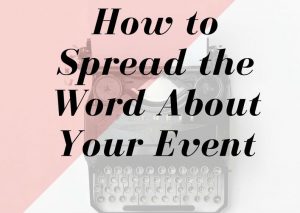 Adding videos and/or photos
Personalizing it with the story of why you are fundraising
Detailing when and where your event will take place
Using the comment tools to write updates on event planning and fundraising
Click here to start your Dig Pink® campaign!
Publicize Your Dig Pink Campaign!
Gain the support of family, friends and the community by getting your page out there and telling everyone about your upcoming event!
Share and/or post via social media. 78% of the U.S. population has a social network profile. It is a fast and easy way to promote your event!
Create a hashtag for your school's event, create an event on Facebook with a link to your campaign page and invite your family and friends to attend
Send an email with a link to  your campaign page and invite your friends and family
Share details in your school's announcements
Make posters and flyers to put up around your school and community
Create a letter to share with possible sponsors
Notify local newspapers, TV stations, and radio stations
Submit your own content to a local news outlet such as Patch, community-specific news, information, and engagement network
Use Our Templates
Our knowledge base has lots of resources to help you as you plan your event…take advantage of it!!
There are endless ways to communicate information about your event. The paths you choose are up to you! The more people you involve, the more support you have to reach your campaign's goals. Don't be afraid to reach out and spread the word! Share your own publicity advice in the comments below.
We can't wait to help you achieve your fundraising goals and join together in the fight against breast cancer!