Have you ever thought about how much you need your nose hair? Cancer truly turns your world upside down.
I had the opportunity to speak to an oncology nurse who is also currently fighting her own battle with stage 3b breast cancer. No, she doesn't have Stage IV but she was treating it aggressively because of how close to Stage IV she was. She has been an oncology nurse for 10 years and it was in this last year that she was diagnosed. We talked about how being a fighter and working with people going through the same thing changed the way she did her job. She stated that it made it easier to communicate with her patients because she can give them inspiration such as "if I can do this, you can do this" and it gave her a new appreciation for what she does and the connections she makes with her patients.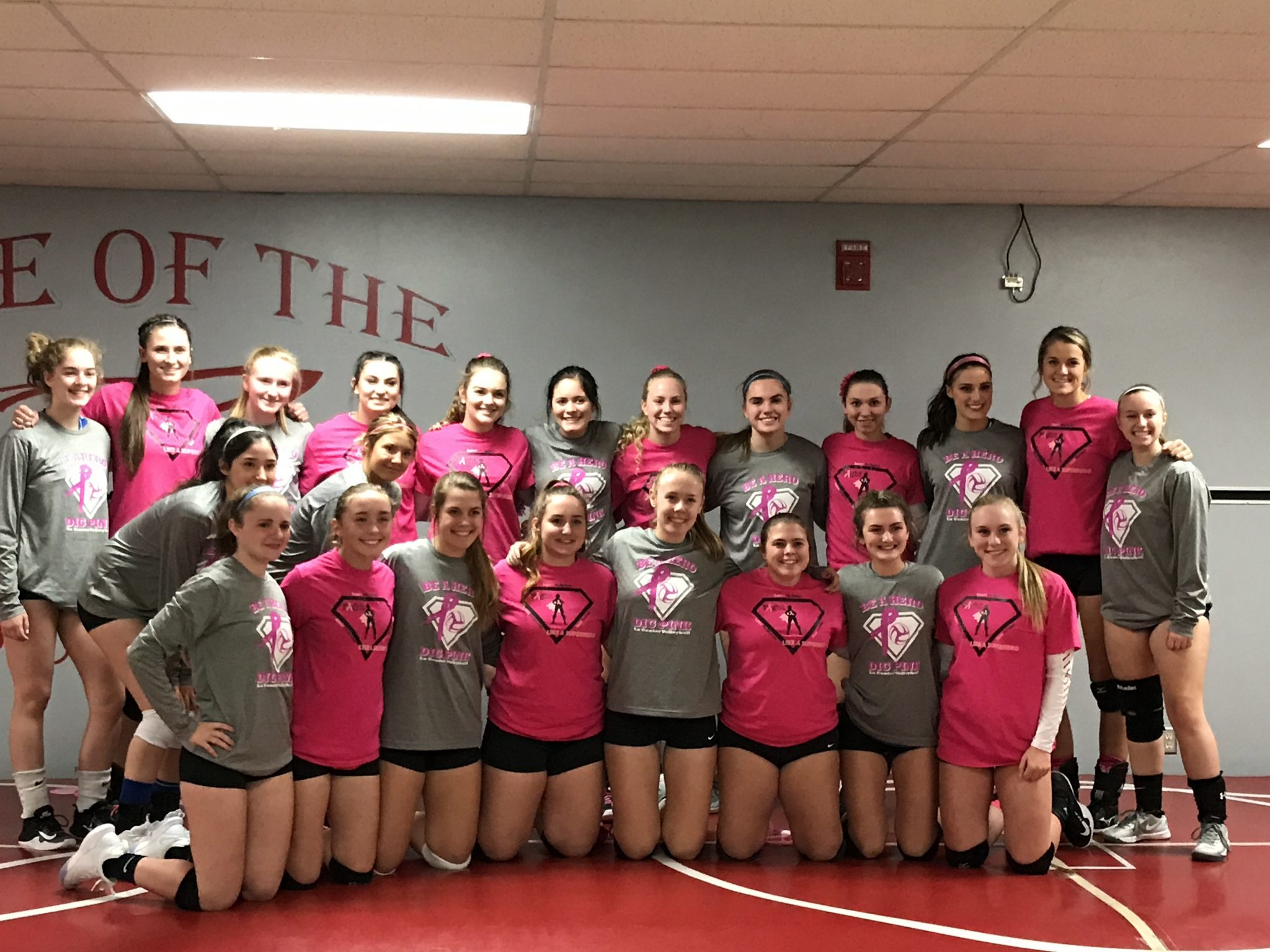 It was the treatments and the side effects that surprised me the most. In addition to discussing the side effects of each of the medication she has been given, I also talked with a family friend that was diagnosed with stage IV breast cancer 6 years ago. Some of the side effects of their treatments, which included surgeries, chemo "cocktails", and a long list of other medications that if listed could take up 500+ words on their own, were more than what I had expected. Some of the surprising side effects they dealt with were tiredness, neuropathy- which is numbness in your fingers and toes- and hair loss, and not just the hair on your head. One of the things that I did not really think off is you lose hair everywhere, and the one thing that really got her was she lost her nose hair, and she stated "that you do not realize how much you need your nose hair!"
Their fight is never-ending. Another thing I had learned is that breast cancer often turns into brain, lung or bone cancer and there is this thing called the blood-brain barrier that the majority of the drugs being used can not go through and are not able to fight anything in the brain, therefore, the cancer ends up there. This is why their treatments are a lifetime commitment, especially since they are either Stage IV or close to it. Their goal is to "starve" the cancer, and keep them from going active and spreading.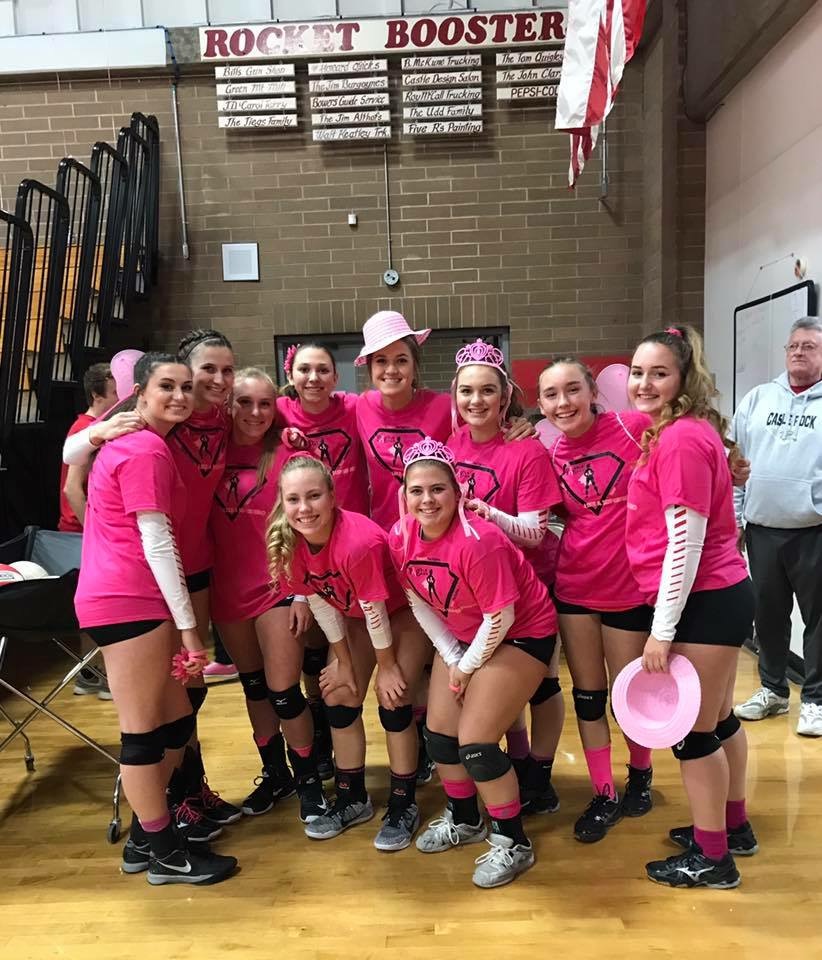 When it comes to teaching high school kids stuff showing them is often the best. On our Pink Rally night, we included the junior high volleyball and soccer as well as the high school soccer. Basically, we had multiple events going at the same time. We even had pink pumpkins displayed around town and did a pink luncheon at the senior center since many of them couldn't make it to the games. Everywhere you looked it was pink.
The biggest act of showing came during the speech given at our Volleyball rally. I had my mom give the speech, as the oncology nurse I mentioned above was her warm-up partner when they played volleyball together 20+ years ago on this same court. We had our eight junior and senior volleyball players stand alone in the middle of the court as my mom said, " Standing before you are our eight junior and senior volleyball players. They represent the statistic that in their lifetime 1 in 8 will be diagnosed with breast cancer. As a high school student playing on that court I would have said the same thing, but here I stand tonight 20+ years later telling you that one of my eight was diagnosed with breast cancer and is currently battling like a superhero. " The crowd was quiet and very few dry eyes in the crowd. I know we made an impact as we still have people coming up to us and telling us how good we had done.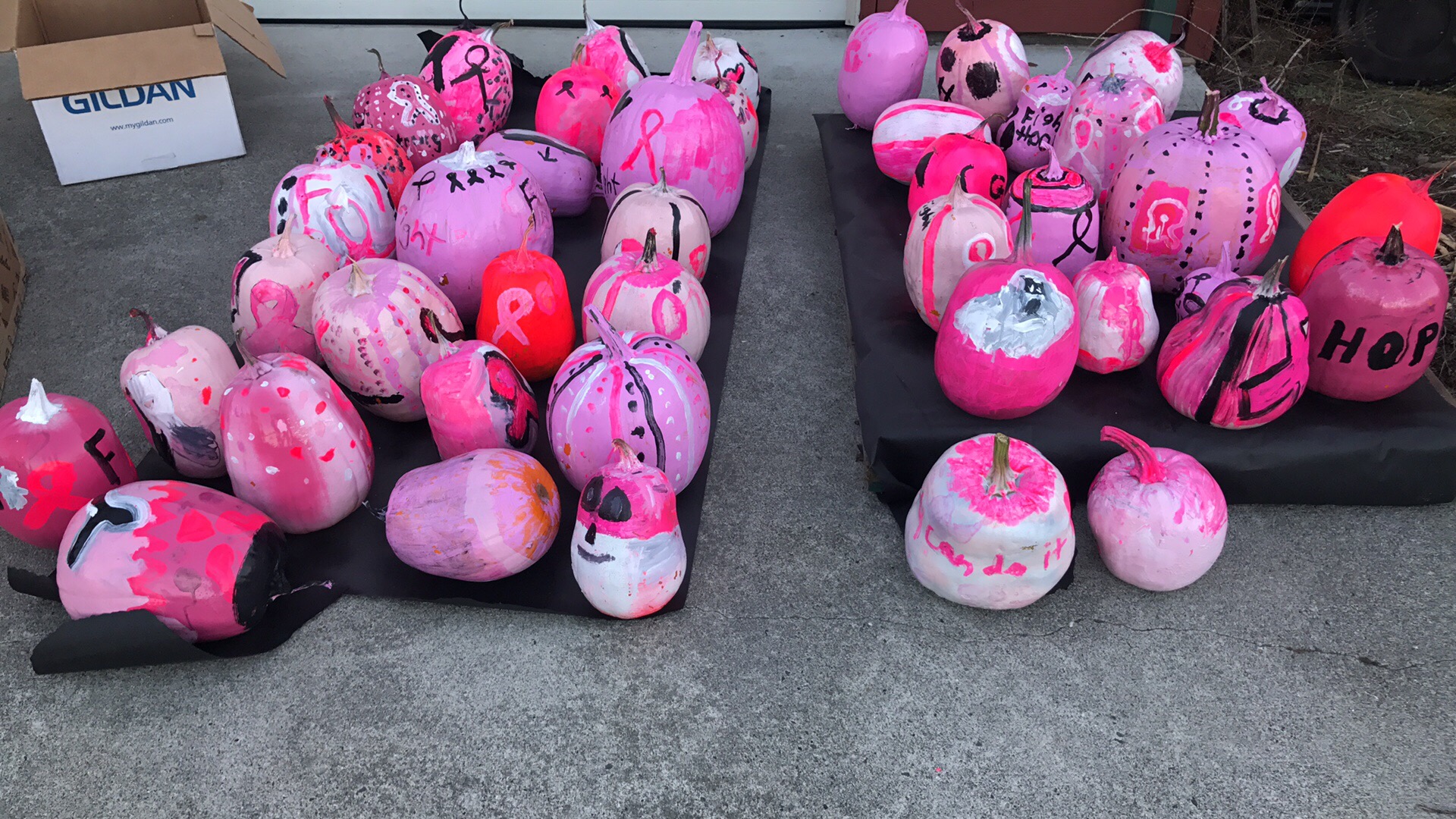 This whole experience opened my eyes to how severe breast cancer can be and how fast things happen from the time you are told you have cancer to the first day you are going through chemotherapy. The most important thing I took from talking to the nurse was not to worry about the little things because, in reality, they do not matter, such as "your child's playing time in any sport", what matters is your family and that you are alive and enjoying life day by day.