Olympic volleyball is over…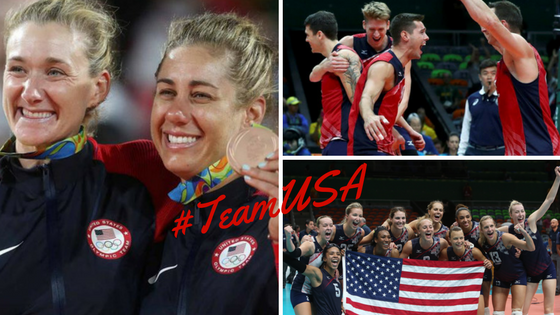 The excitement is over almost as soon as it began! The 2016 Summer Olympics in Rio de Janeiro have officially come to an end. We had a blast bringing you all the details and highlights on our new digpinkandblue.org website, and we loved that watching volleyball became a part of our job descriptions. Don't despair…the 2016 Summer Paralympics are only two weeks away! Stay tuned for a site linking you to the sitting volleyball schedule, player profiles and standings.
And after the Paralympics are over and the holidays are in sight, we will turn our attention to the NCAA tournaments! Follow us on social media to get all the details and, in the meantime, start planning your 2016 Dig Pink® Rally game!
…but Paralympic volleyball is on its way!!