With just 632 students enrolled at Lynnfield High School and a town population of just over 11,000, Lynnfield, Massachusetts is what most would call a 'small town' by numbers. However, with determination and a few very passionate individuals, Lynnfield raised over $6,000 more at their Dig Pink® event than they ever had before. 
Below is their story. Thank you to Organizer Jennifer Albanese for sharing it with us.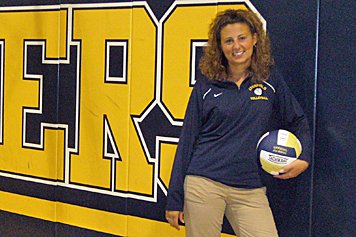 The success of our Dig Pink campaign was due to all of the things I share with you in this blog post and the passion of one Mom, Susan Pascucci!  Our daughters are Co-Captains and it's the Mom's of the captains, as well as the 'Dig Pink Committee' that put this event together. Susan Pascucci had great ideas and pushed all of us to make this an unforgettable event.
This event is near and dear to Head Coach Michelle Perrone. Coach always starts off the year talking about this fundraising event and how important it is to her. Because of this, the girls look forward to it every year, knowing the impact they will have on metastatic breast cancer research and those living with the disease. My daughter and I have done this event every single year since she was a freshman; she is now a senior.
For the past couple years, we have formed a Dig Pink Committee. This really helps with planning the event, as it allows us to split up responsibilities, preventing anyone from becoming overwhelmed. 
One thing the Committee decided to do for fundraising this year was knock on the doors of local stores and companies to ask for donations, which turned out to be extremely successful. In addition, each year we ask the parents to donate baskets, gift cards and contribute to the bake sale. This year, we asked for the same, but specified "Theme" baskets, and the parents really outdid themselves!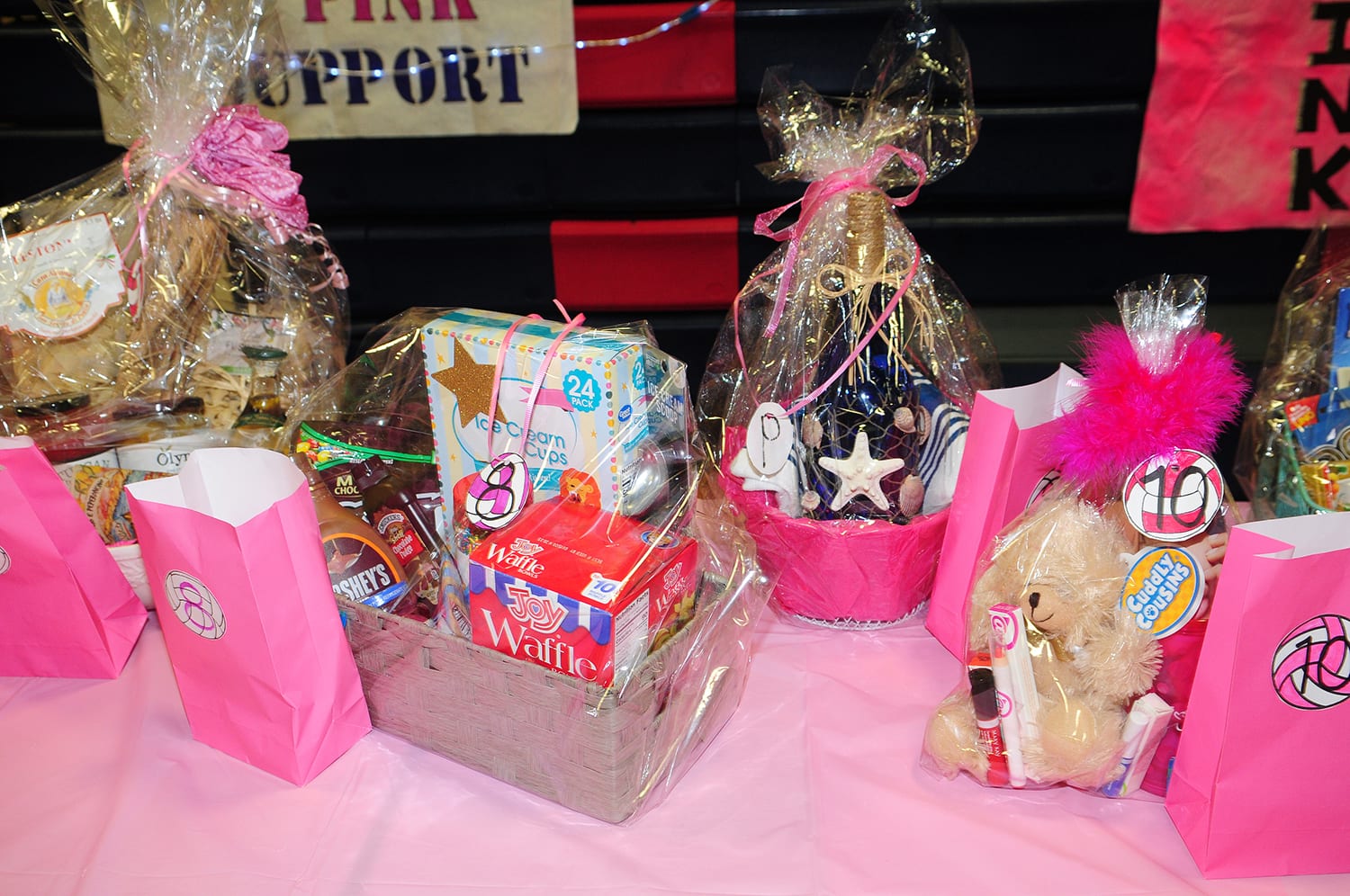 We also organized a raffle, where for the purchase of a $20 a ticket, the winner received a 3-night getaway to Nantucket. Each girl was given 4 tickets to sell 2 weeks before our event. Some of them went above and beyond, selling even more than 4. This one raffle made $2500 alone, which by far exceeded our expectations!
At the event, we also sold $10 raffles for 2 tickets to a Boston Bruins game. Our silent auction was a success too, where we auctioned off an autographed football from Bill Belichick. We had some great prizes that we were able to pull together! 
Online donations were huge for us this year, as we had more money donated online than ever before! The two things that made this happen were; 1) the girls reached out to their parent's employers to ask for a donation to their team's campaign and; 2) the girls wrote a letter to family members who could not attend the event, inviting them to make a donation to our online fundraising page.
We really wanted to get the word out about our event as much as possible, so we sent out emails, put it on Facebook and put it in 3 local newspapers, hung posters around the town schools and the town library. I think word of mouth was our biggest way of getting family and friends to participate.
Our goal was $2,000, yet we ended up raising $9,515 because of all of the work that our players and parents put in! I am extremely proud to be part of this meaningful event.
Raking in $9,515 for the cause, our small town of Lynnfield made a BIG statement. Small town or big city, with determination and passion, together we are making a huge impact on the way metastatic breast cancer is treated.
– Jennifer Albenese
Originally published: May 3, 2017

Join the Dig Pink Movement With Your Volleyball Team