Every year, we see new volleyball programs from around the country come to us looking to make a difference in the lives of those with metastatic breast cancer. Many of them have never done something like Dig Pink® before, but are excited to introduce it to their volleyball program and get their athletes involved with something bigger than themselves.
This year, a school here in our backyard of Northern Virginia embraced the idea of introducing Dig Pink® to their school and community. They did an amazing job in their first year, raising over $4,100 for The Side-Out Foundation's research while being extremely active on social media and getting the community involved and informing them about Side-Out's mission.
MaryJo Kolze, Head Coach of Lightridge High School (Aldie, VA) took a few minutes to talk about their inaugural Dig Pink® match, why it was important to them, and share how one student-athlete on the team played a key role in getting Dig Pink® going.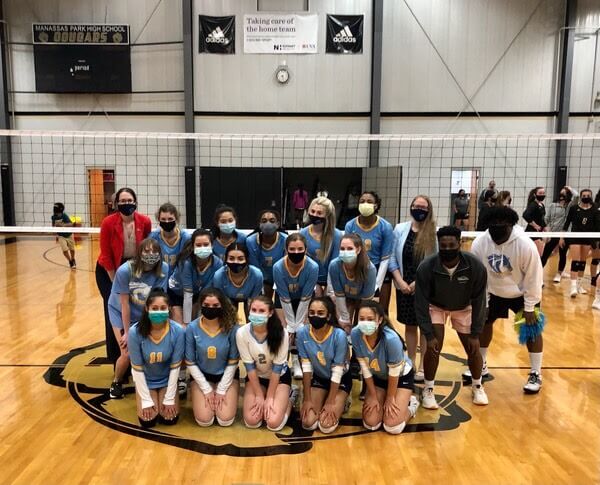 Why was it important for your program to participate in Dig Pink®?
"It was important for our program to participate in Dig Pink, even in such a challenging year, for so many reasons. Dig Pink allows the kids and families in our program to be part of something bigger than volleyball and make a real impact in the lives of others. We couldn't pass up the opportunity for our players to experience that this year. 
The money we raised will make a difference in the lives of women with breast cancer and their loved ones, which could really be in the future–and has been in the past–our coaching staff, kids, family members, and friends. Breast cancer has already touched the lives of too many members of our program, and we hope our small contribution helps in future fights. 
Since this season was our first ever, we had the chance to set a culture of Dig Pink participation, and to make it a core tenet of our program. The players and their families rallied hard around the idea of giving back in such a tumultuous year. Our athletic department and school in general is incredibly supportive of efforts to give back to the community, so the volleyball program was glad to give back through Dig Pink! We love that the Side-Out Foundation is so closely tied to our sport and that it was started and is headquartered so close to our school. In short, it was a no-brainer to help out!"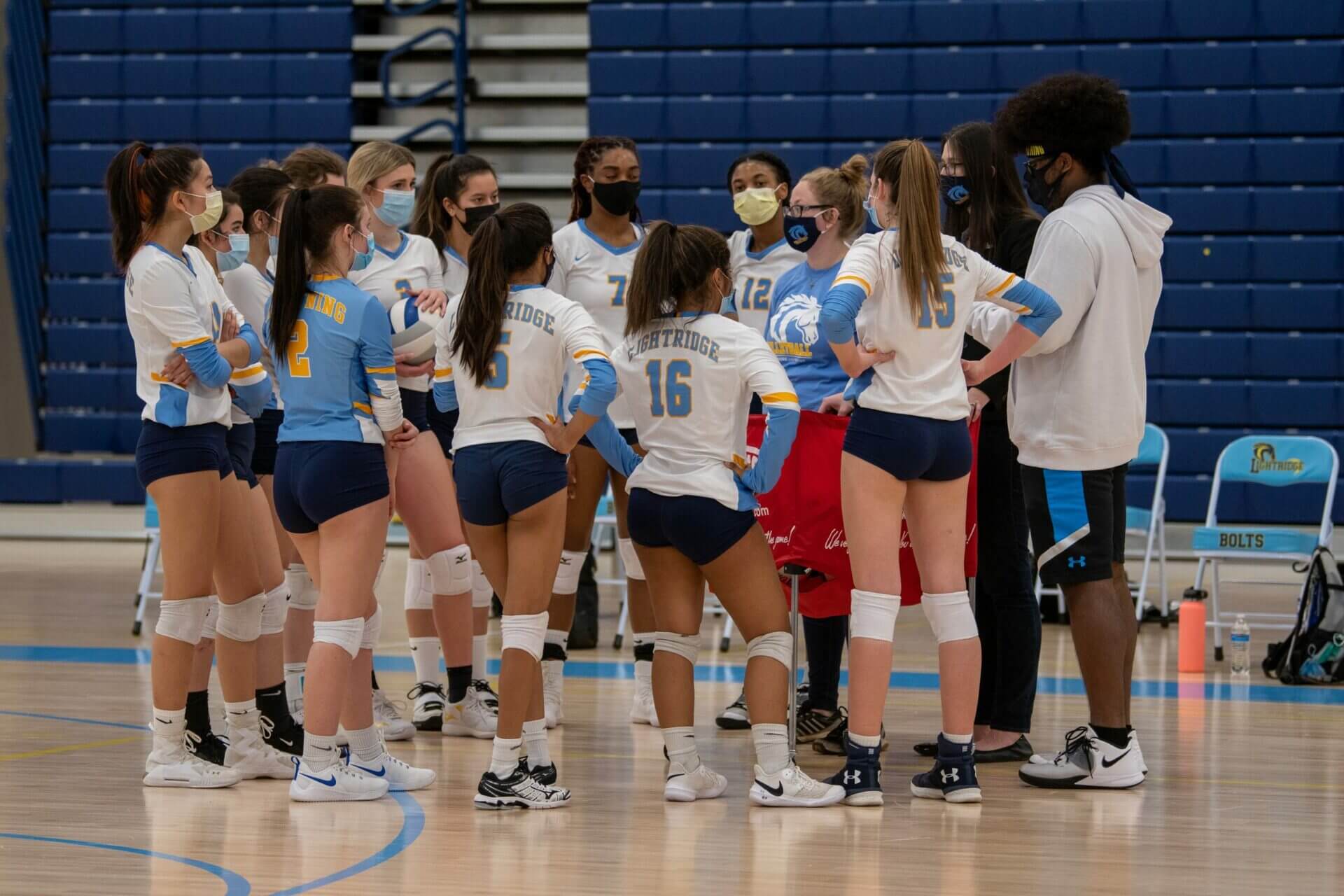 How did you get people involved? (Community, students, parents, businesses, donors, etc)
"We honestly didn't get to have as much community involvement as we wanted to this season. Our efforts were scaled back from what we had envisioned, but we hope to build on what we achieved in our first year. We started working as a coaching staff with our Dig Pink Ambassador, Lucy Palmer, over the summer. We had planned a lot of fundraising and outreach around a Dig Pink volleyball match, and that was all shut down when our season was postponed. We still wanted to do something in October, since that's breast cancer awareness month. 
Lucy and a manager helped the coaching staff design Instagram posts nearly daily in October around breast cancer awareness facts. This allowed the community to learn and share. Lucy created a video of herself showing some volleyball skills and telling some of the facts she learned through her research on breast cancer, which we shared to our program Instagram page. That was picked up by multiple local news sources and shared even more widely than our normal reach."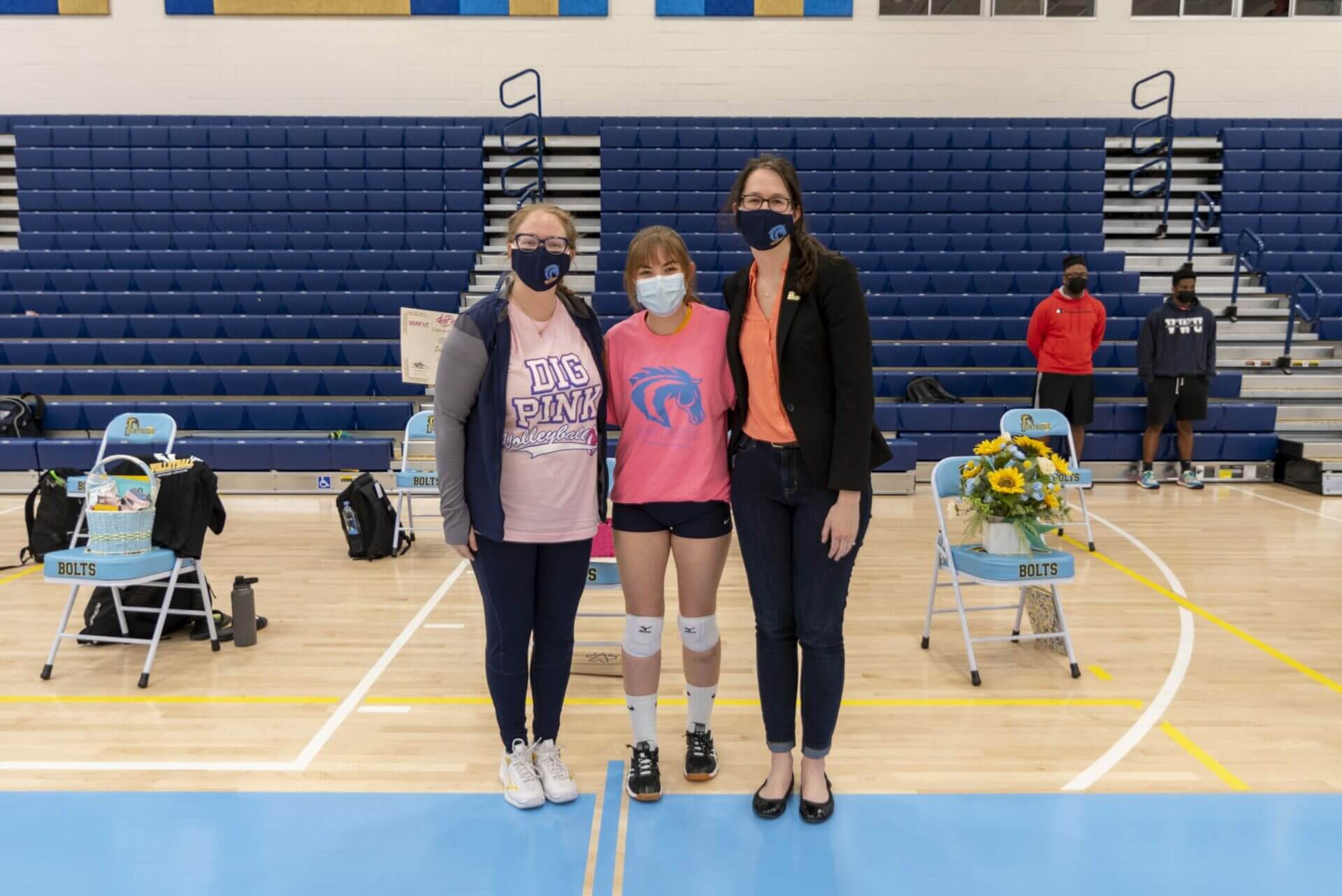 "We wanted to get the rest of the kids in the program involved, so we got approval to make one of our off-season outdoor practices into a Dig Pink Fun Run on the day that would've been our Dig Pink match. Kids raised money for each lap they ran in an hour. The most laps was 20 (that's 5 miles)! We raised the bulk of our money from this event. Lucy and a manager also created Dig Pink posters that included a QR code for our fundraising page, which were hung in local businesses and handed out at our Spring 2021 matches. 
Finally, in Spring 2021 we learned that Emily Johnson, co-owner of our main gear provider Cheers Sports, was battling breast cancer and going through chemotherapy. We organized a Dig Pink game on March 23rd against Independence High School (which opened last year). Together with Independence High School, we presented Emily (through her husband Greg) with gifts including fuzzy socks, a blanket, brain puzzles, a coloring book, silk flowers, hand-made cards from the teams in both programs, and a certificate honoring her fight as the Lightridge High School 'Dig Pink Honoree'. While we hate that Emily is going through this, we were so glad to be able to make her day on March 23rd, and help show her support through our Dig Pink match."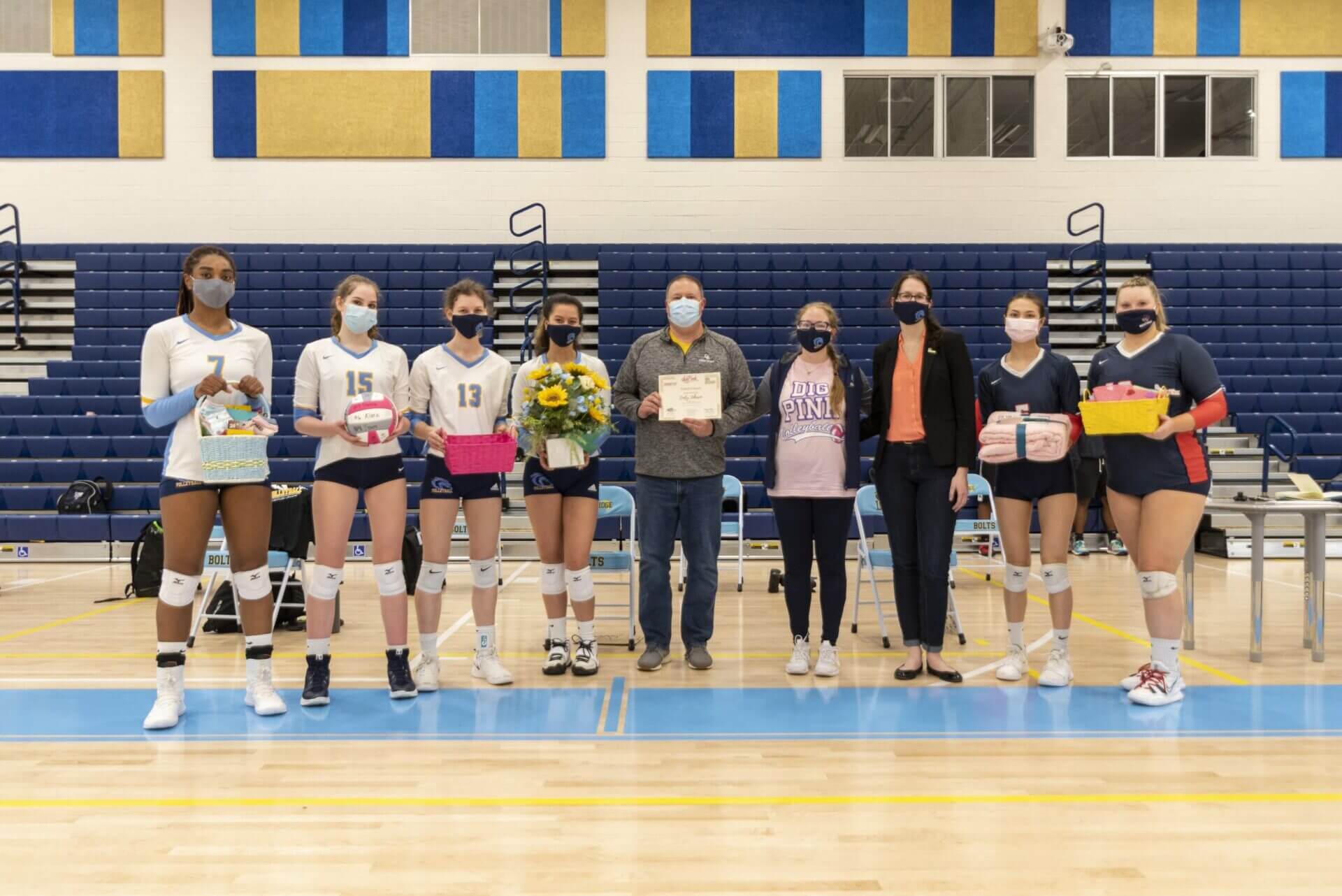 It sounds like Lucy has been a great Ambassador…can you tell us more about her experience?
"Lucy Palmer has been an amazing Dig Pink Ambassador. When our season was postponed, a Dig Pink match didn't have to be a priority but she pushed to continue the efforts and still do something in October. She had the idea for a Fun Run and for creating posters to distribute into local businesses. She designed our posters with one other student, and did a great job including a lot of information. 
Lucy was great administratively, organizing plans, working with other students to design outreach campaigns, and keeping track of laps and pledges during the Fun Run. Possibly the coolest thing Lucy created was her outreach video including volleyball skills and breast cancer facts. She did a lot to encourage the other kids in the program to become involved in the effort, and has offered multiple times to mentor future Side-Out Ambassadors in the program, which we are so excited to see."
If you are looking to get your volleyball team involved with Dig Pink just like Lightridge High School, make sure to visit our Dig Pink page!