The assist is one of the most important and underappreciated stats in sports. It's the largest contributor to scoring, and without assists, the games would not be as productive or compelling. Whether it's a volleyball player setting the ball for a kill by a hitter or a point guard getting the ball down low to a forward for an easy two in basketball, assists can make the difference between a win or a loss.
To us at The Side-Out Foundation, an assist is a little bit different. It is a gesture or a message that helps someone in need. It's showing someone that you care and that you want to brighten their day. For those who need it, an assist can change their outlook on the struggles they are facing and help them through tough times.
In 2014, over 1.6 million people in the U.S. were diagnosed with cancer and many more are fighting the disease daily. A simple good gesture such as a handmade card can put a smile on their face while bringing a sense of hope, inspiration, and strength.
Setting up the Perfect Assist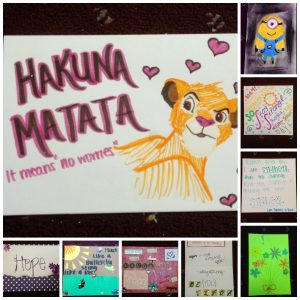 Cheery messages can do so much for someone who is going through a tough situation. A simple "Sending some sunshine your way" or "Stay strong!" can let someone know that people are thinking about them and will help them to keep pushing along.
It's been said that laughter is the best medicine, and some research shows that is actually true. Laughing relaxes the body by stimulating circulation and aiding muscle relaxation, while also taking a load off of you mentally which relieves stress. Everyone loves jokes, and including them in a message to someone is always a great way to go. They can cheer someone up instantly and actually making them feel better physically. Assisting someone in a moment of laughter is a stat that you can hold on to forever.
Don't forget to tell them a little bit about yourself! When someone gets a special message that is unexpected, they love knowing who it came from. Telling a little about yourself without giving any personal info away can help give that card or message a little extra personality.
Avoid the Error
When sending a message to a patient you do not know personally, a few things must be kept in mind.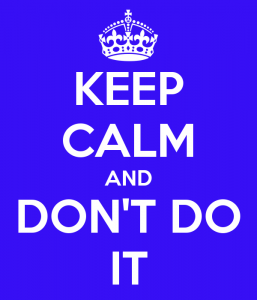 Because the patient's diagnosis is unknown and you most likely are not familiar with their situation, the sensitivities of the card must be considered.
Illness related phrases such as "You can beat this", "Get well", or "Feel better soon" should be avoided because the status of the patient is unknown. Unfortunately, not all patients will survive their disease, so thinking carefully about the message you are sending to them is important.
Also, everyone has different faith backgrounds so religious sentiments of any kind should be avoided. Though you may think you are being helpful and doing something great for them, they may not share your beliefs which will take away from that special moment of receiving the message.
Finally, don't reference a holiday unless you know exactly when your card will be delivered.  Hospitals have a system in place to process cards and by the time your card is delivered to a patient, the holiday you mention may be over.
Make Them Smile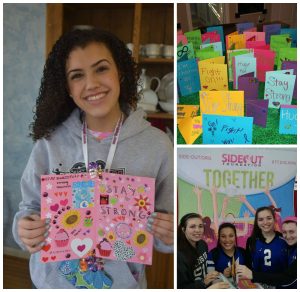 The ultimate goal of the perfect assist is to make someone smile. According to a study backed by the National Institutes of Health, hospitalized children who were visited by puppeteers and storytellers who made them smile had higher white blood cell counts (white blood cells help to fight illness).  In addition, endorphins are released when you smile.  They help with the management of stress and can also trigger positive feelings.
By sharing messages and cards, you are producing healthy benefits for yourself and others. Even if it's just for a moment, that simple card can make a difference in someone's life.