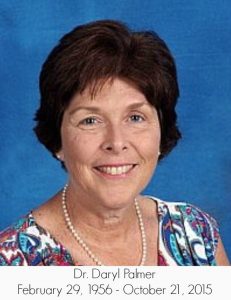 This year, Pascack Hills High School in Montvale, NJ is holding their 8th Dig Pink® Rally! Over the years,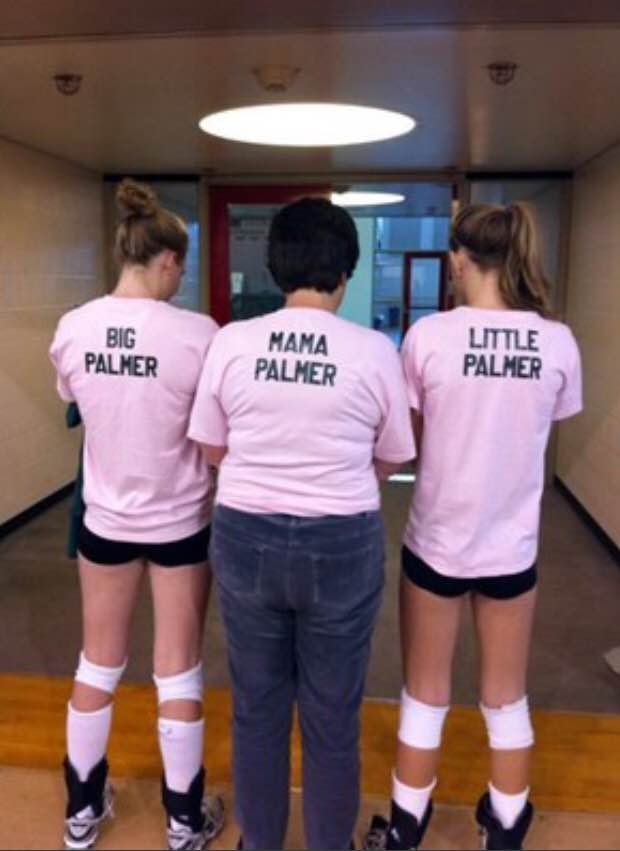 they have raised over $34,000 for The Side-Out Foundation, an effort spearheaded by one woman. In fact, she organized every Dig Pink® event but one. She was too sick this year to lead the Cowgirls in another community-wide event. She passed away one week ago, on October 21st.
Dr. Daryl Palmer was a beloved pediatrician, a mother and a huge volleyball fan (among many other roles). All three of her daughters played volleyball at Pascack Hills, and two went on to play at the college level. Their interest in the sport was her first introduction to the world of volleyball, and she absolutely loved it!
She also loved her community, and she saw Dig Pink® as the perfect way to help others. Unfortunately, the Pascack Hills High School volleyball program has been touched by cancer many times, and the Dig Pink® games seemed the perfect opportunity to both honor and remember loved ones. These yearly games quickly became the highlight of the season, a rivalry match against Pascack Valley High School held at the end of the season. Both schools and communities participate each year; they purchase t-shirts, secure raffle prizes and work together to share Side-Out's mission and to raise funds for the Side-Out Protocol.
What many people didn't realize, however, is that Daryl was confronting her own diagnosis of metastatic kidney cancer, a recurrence of kidney cancer that originally occurred seven years earlier. Head coach Shawn McDonald said Daryl never really talked about her own diagnosis and treatment: "I didn't even know she was going to Memorial Sloan Kettering for treatment during the day and coming and running the Dig Pink® event at night. She never talked about herself. She just wanted to help others." Even after her youngest daughter graduated in 2010, Daryl continued to organize the Dig Pink® event each year.
She took part in a clinical trial at Memorial Sloan Kettering that utilized the power o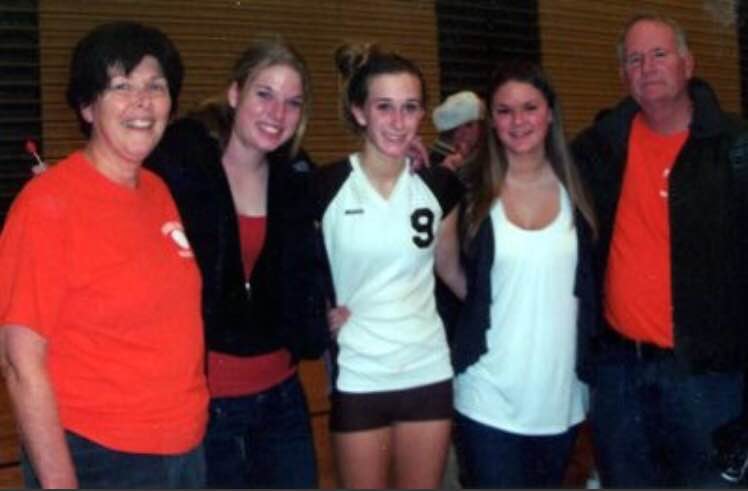 f targeted therapy to attack the cancer (similar to the targeted therapy used in the Side-Out Protocol), and she felt that it truly benefited her, as you can see in this video from the hospital. During her treatment, she continued to organize the Dig Pink® events at Pascack Hills and to support Dig Pink® at Skidmore College, where two of her daughters continued their volleyball careers.
The game tonight will be played in Daryl's memory, and her family will be there to celebrate her and the Dig Pink® legacy she created.
Share Your Story
If you have a personal story to share about your Dig Pink® event, please post it below. People are what make these events so wonderful, and we love to learn about the many special individuals who bring their community together to make a difference.