Ever since I was little, I always considered cancer to be omnipotent. It seemed like everyone around me was constantly touched by this horrible disease. It was almost as if we were all merely players in a game of hide-and-seek, with cancer lurking around the corner ready to strike. My view on breast cancer completely transformed once I got to high school and began participating in Dig Pink events. Through these events, I finally gained a solid understanding of breast cancer and came to terms with the impact it has on my life.
Some of my most meaningful encounters with breast cancer occurred when I shadowed an oncologist at MD Anderson my freshman year. I got to witness the strength and resolve of patients and survivors firsthand. My interactions with these men and women were eye-opening and left me feeling inspired. Whether the patients were getting ready for their first round of chemotherapy or prepping for a mastectomy, they never lost hope.
My educational experience at Canopy, a cancer survivorship center, helped shed a new light on breast cancer. Walking into the beautifully decorated living area, I immediately forgot I was in the heart of a hospital. The environment was so warm and welcoming. Dr. Drake, a gynecologist, took the time to thoroughly explain what exactly happens when a person gets diagnosed with breast cancer and the steps that follow. I felt a lot more knowledgeable when I left the center that day. Dr. Drake also explained her role as a member of In the Pink of Health, an organization that fundraises for various programs that bring aid to those impacted by cancer.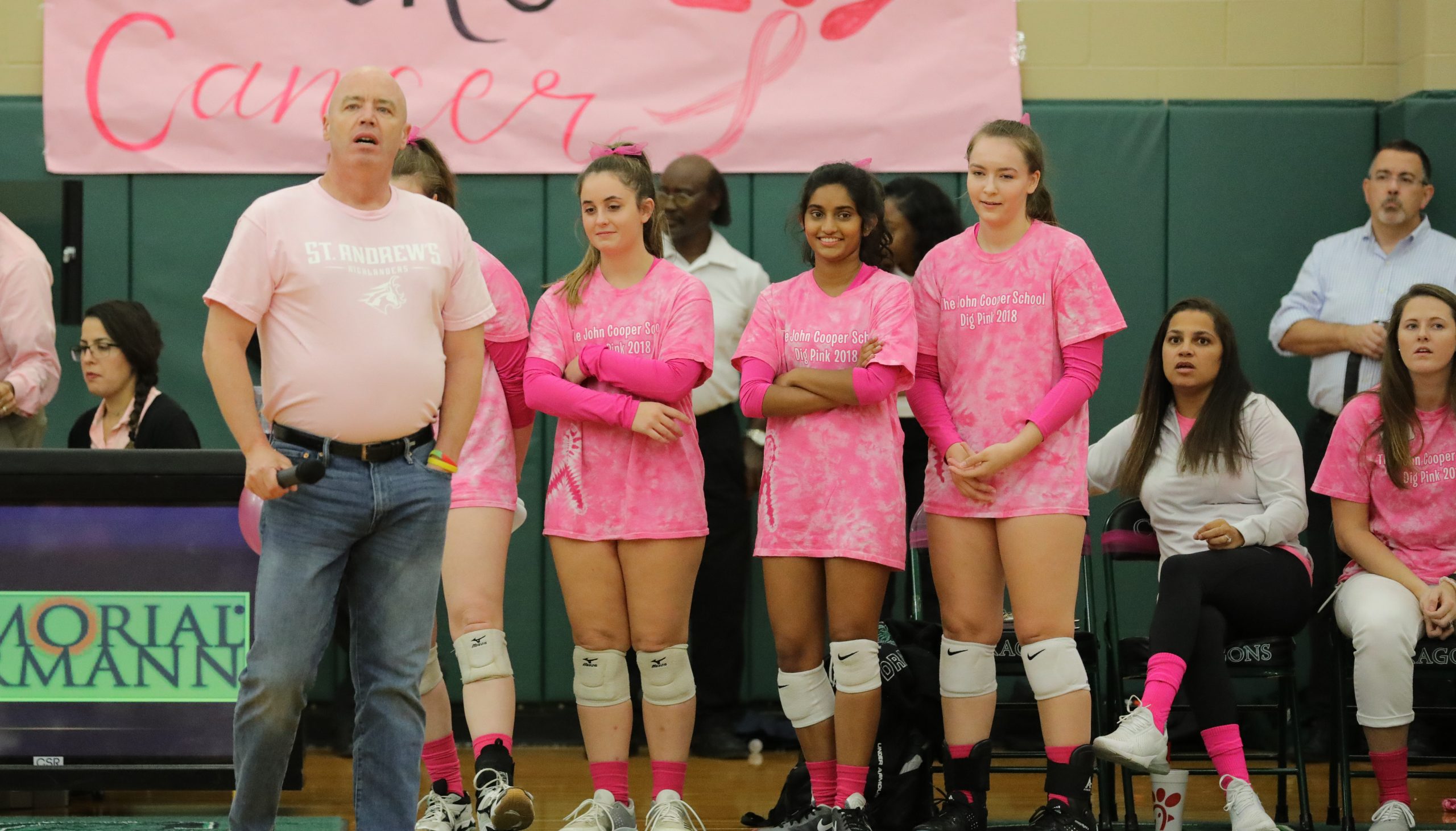 After the presentation, I took a tour of the facilities. I had to keep reminding myself that this wasn't a home. From the salon to the group therapy room, I was amazed by everything available to survivors. I learned a lot from my educational hours, but my most important take away was finally understanding the magnitude of people impacted by breast cancer, whether directly or indirectly. I also gained a new sense of respect for compassionate health care professionals working with cancer patients and their families.
In addition to the educational opportunities, I learned a lot by leading this year's Dig Pink initiative. These past four years of Dig Pink events are some of the highlights of my high school volleyball experience. These events provide an extensive support system to those diagnosed with breast cancer or who have been impacted by breast cancer in any way. The planning for the October event started in the summer; The senior varsity captains, including myself, began designing Dig Pink t-shirts and arranging all of the activities we would be hosting around the school.
Before I knew it, October was upon us. It was time to set our plan into motion. My month was consumed with making announcements at assemblies, selling t-shirts and baked goods, and constant communication with the heads of different clubs and departments. Organizing this event is one small way I was able to give back to my local community of survivors as well as the millions worldwide that breast cancer has impacted, all while doing something that I love.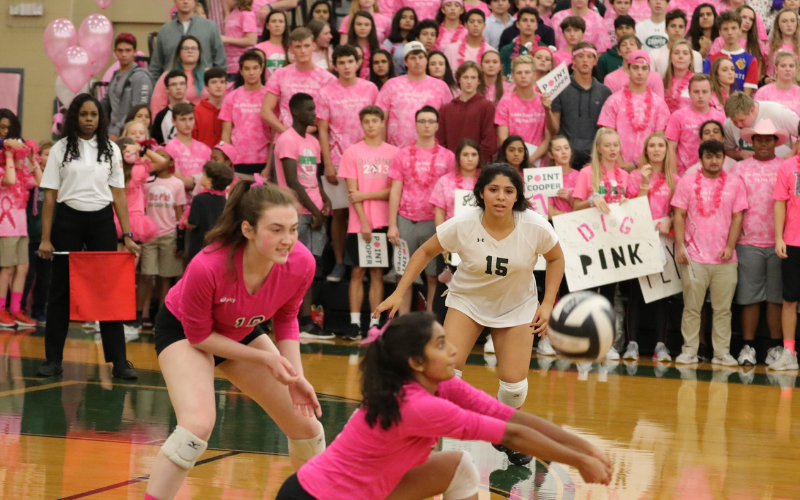 When I saw the plans we had spent months making begin to all come together on game day, I was overwhelmed by my emotions. It was so heartwarming to see our entire school community come together in support of us and our mission. Now as I move on to college and the next chapter of my life, I am surer than ever that I am ready to tackle whatever challenges come my way. Looking back on the experience, I am so grateful to have gained so many valuable skills. From public speaking to sales experience, I am now more confident in my abilities.
Working with the Side-Out Foundation helped me find my voice and show others what a group of girls can do when they put their minds together. Hosting a Dig Pink event has helped me see the big picture, and I am so grateful I got to be a part of it these past four years. I realized that even though cancer destroys, it also rebuilds us stronger than ever. Although cancer disrupts everything around it, the disease teaches us to never give up. We come together to support one another and fight the illness.
When people normally think of cancer they think of how a few defective cells rapidly multiply and wreak havoc on the body, but through my personal experiences, I have seen how cancer reinforces a sense of community and calls us to stand with each other so that no one has to weather the storm alone. It is at these moments that we are pushed to our limits and find out what truly matters. The kind of support and resilience that events like Dig Pink promote will one day lead us to a cure to a disease that has already claimed too many.