For the girl's volleyball program at Central Bucks High School South, the annual Dig Pink game is a community affair. The team has a long history with Dig Pink and has been involved for over eight years. This year, however, was special. Not only did the team raise $2,000 for The Side-Out Foundation's life-changing research, but the girls were able to get hands-on experience with teamwork, leadership, and local outreach. 
Central Bucks High School South has a long-standing tradition of working together with Dig Pink sister school Pennridge High School to raise money for The Side-Out Foundation's cause. The schools take turns hosting, and this year it was South's turn to host. Dig Pink coordinators from each team reach out to each other early in the season to start planning the perfect event. It's coordinated down to the t-shirt color, with the home team wearing dark pink and visitors in light pink.
Parent organizer Patty Dallmer commented that "by having a friendly collaboration, each team gets the sense that they are working together for a common goal… It teaches the girls that even though they are opponents on the volleyball court, they can work together to successfully raise money for The Side-Out Foundation."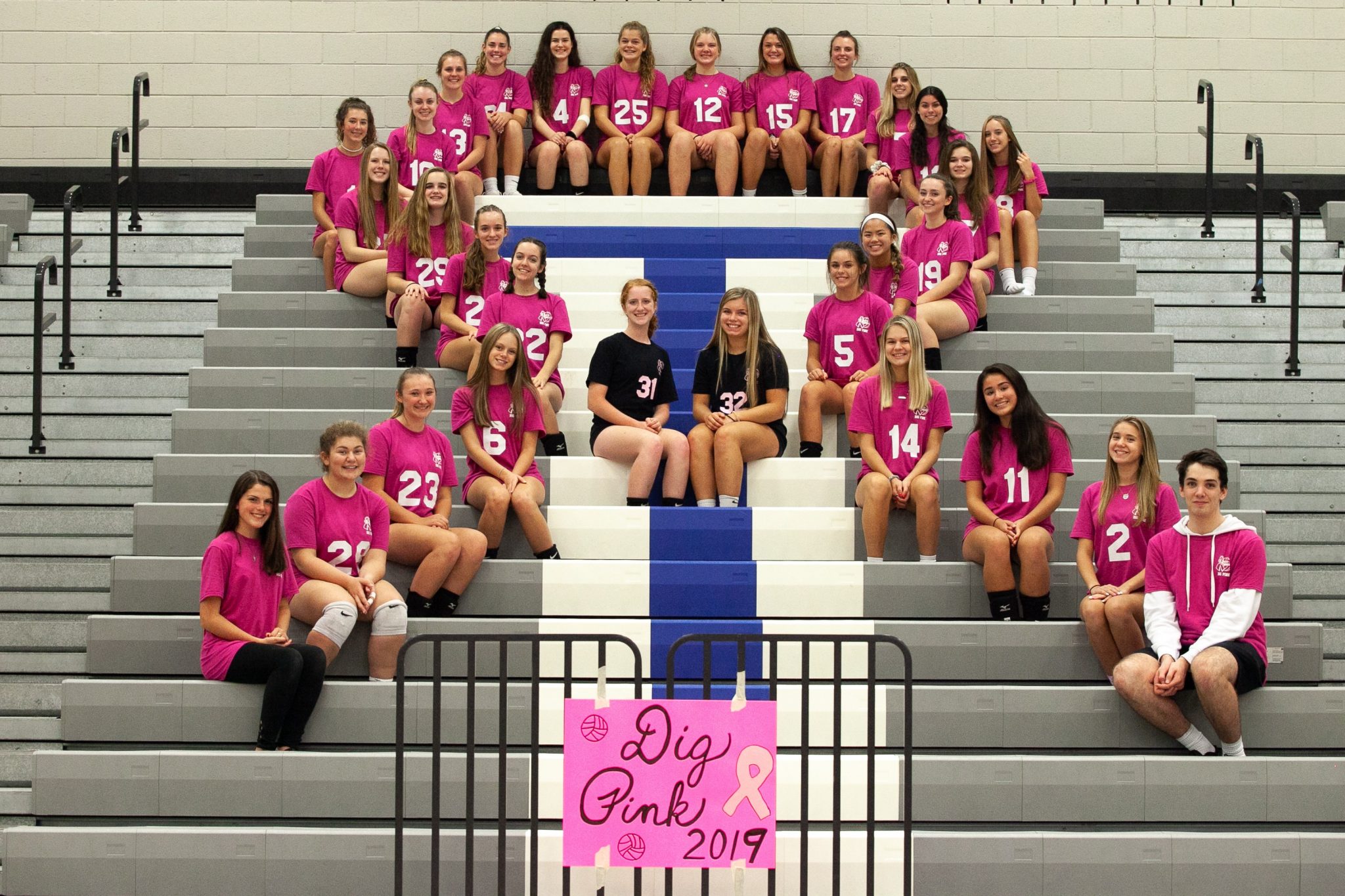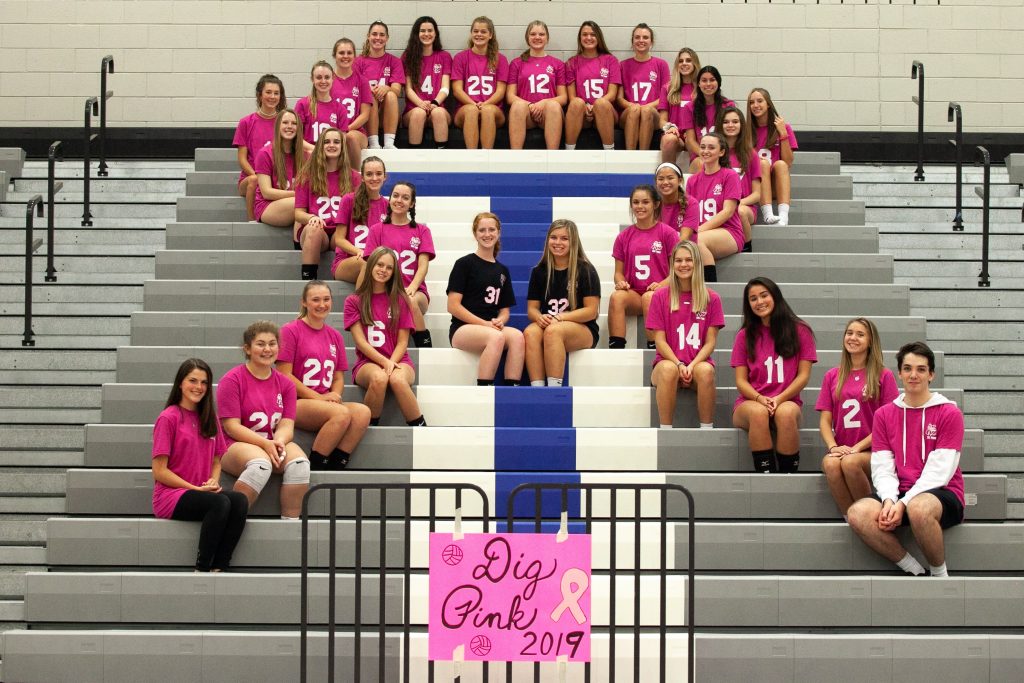 Another big part of Central Bucks South's Dig Pink event is its raffle. The raffle, just like the rest of the event, is in partnership with Pennridge High School. Collaboration with Pennridge also brought in an anonymous $5,000 donation. This year, a senior captain took charge of organizing the girls into mixed-grade-level groups to work on creating a raffle basket. Each group had a captain to coordinate the contents of the basket. Breaking up in teams was an efficient exercise in team-building.
Dallmer stated, "I felt this brought the girls closer together to work towards a common goal." She went on to speak on the power of small actions with a greater purpose, saying "Each of the girls brought a small donation in but when all of the donations are put together, it makes for beautiful baskets."
The raffle baskets ranged in themes, from "Chocolate Lovers" to "Philly Sports Teams" to "Movie Night". Team members also had the unique opportunity to visit local businesses to collect raffle donations. These generously donated prizes included a full car detailing, a photography session, crafts from local artists, and volleyball lessons. Thanks to the two teams' hard work, there were a total of 47 baskets for the raffle. In addition, the girls sold "South Volleys for a Cure" t-shirts during school lunches prior to the game to raise even more for Side-Out.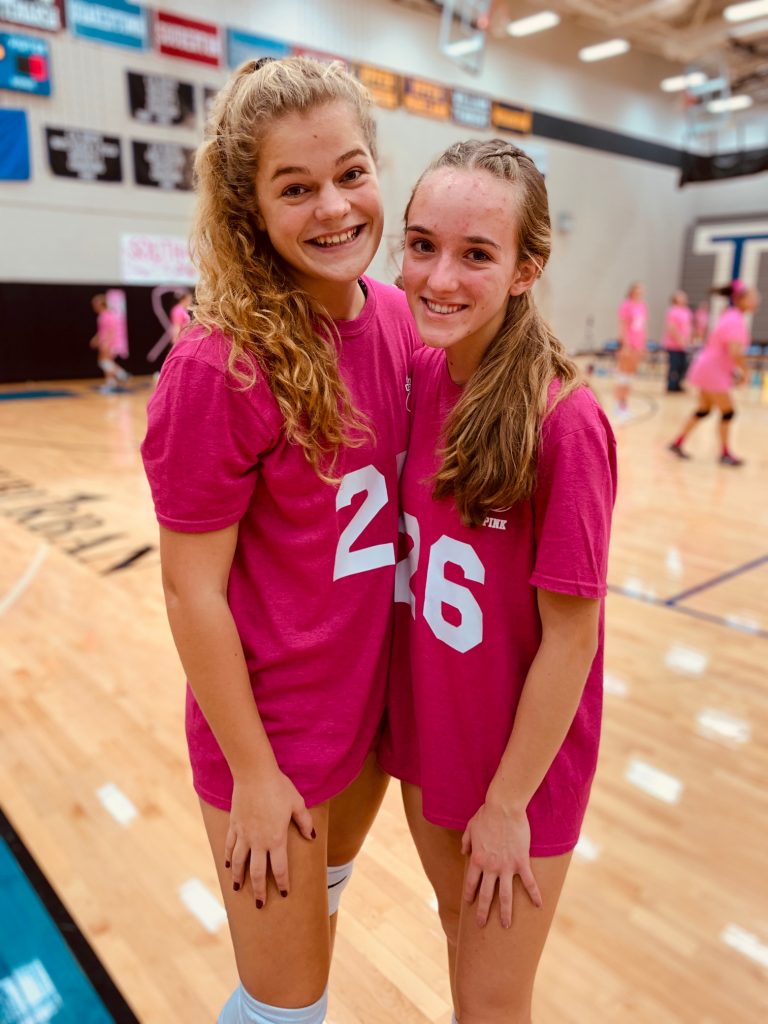 Support for Dig Pink at Central Bucks High School South this year was overwhelming. Many students and parents got involved and stepped up to help collect donations, put baskets together, and decorate the gymnasium. The event is something to be proud of because it's uniquely theirs. Dallmer has a long list of individuals who stood out for their commitment to the cause, including Katie Canzanese, Meghan Choromanski, Mckenna Clow, Olivia Dallmer, Katie Manibo, Morgan Nash, Courtney Pohl, Shayne Prudish, Shannon Rector, Nora Romano, Ashley Scott, and Lizzie Shirley. 
When asked what she hopes the girls learned from hosting their Dig Pink event, Dallmer said "I believe that as the girls become juniors and seniors, they realize that this match has a much bigger meaning. They learn that we are helping those who are in their most vulnerable state as they battle breast cancer." The team's involvement with Dig Pink offers tremendous opportunities for personal growth, both on and off the court.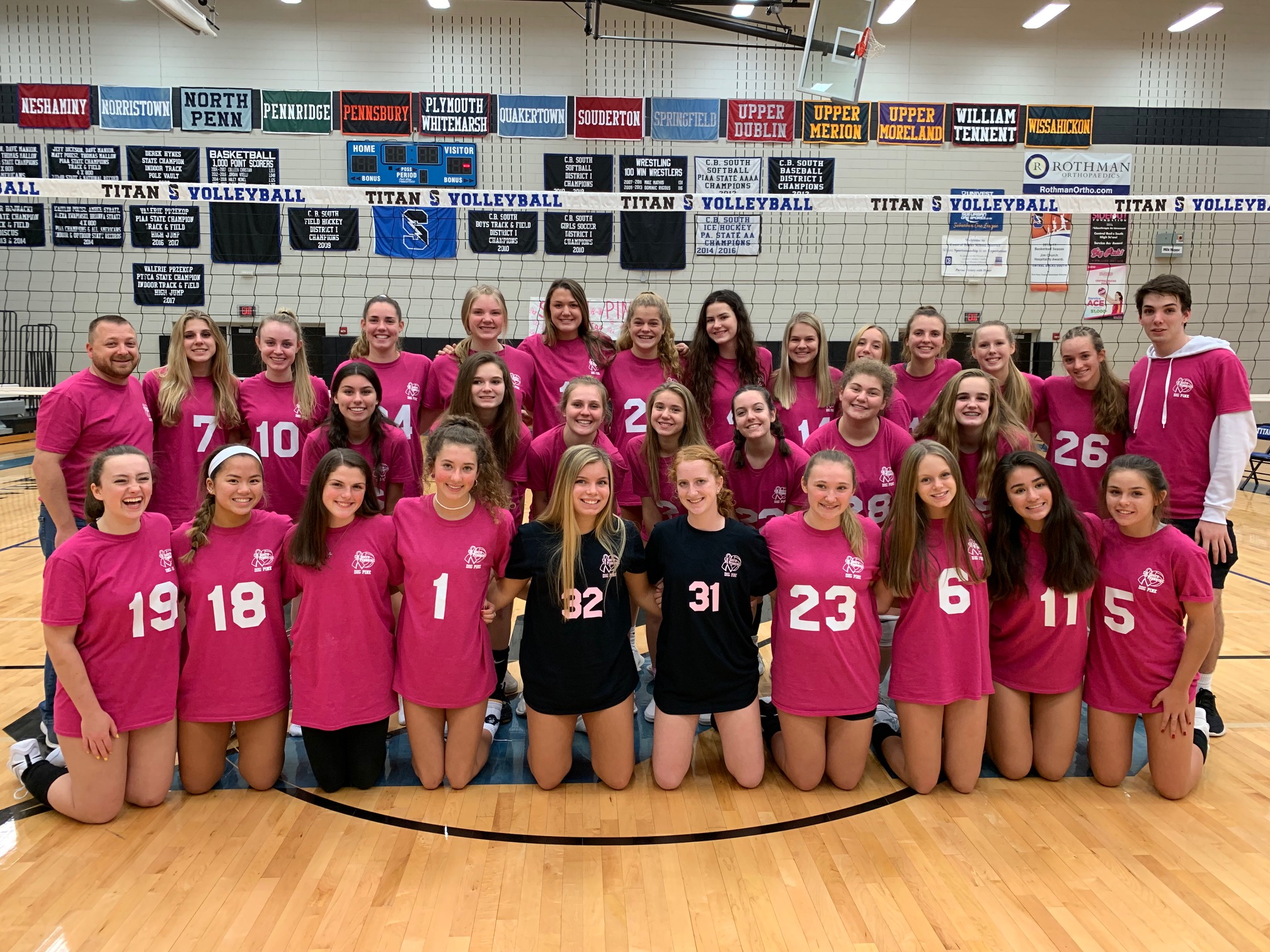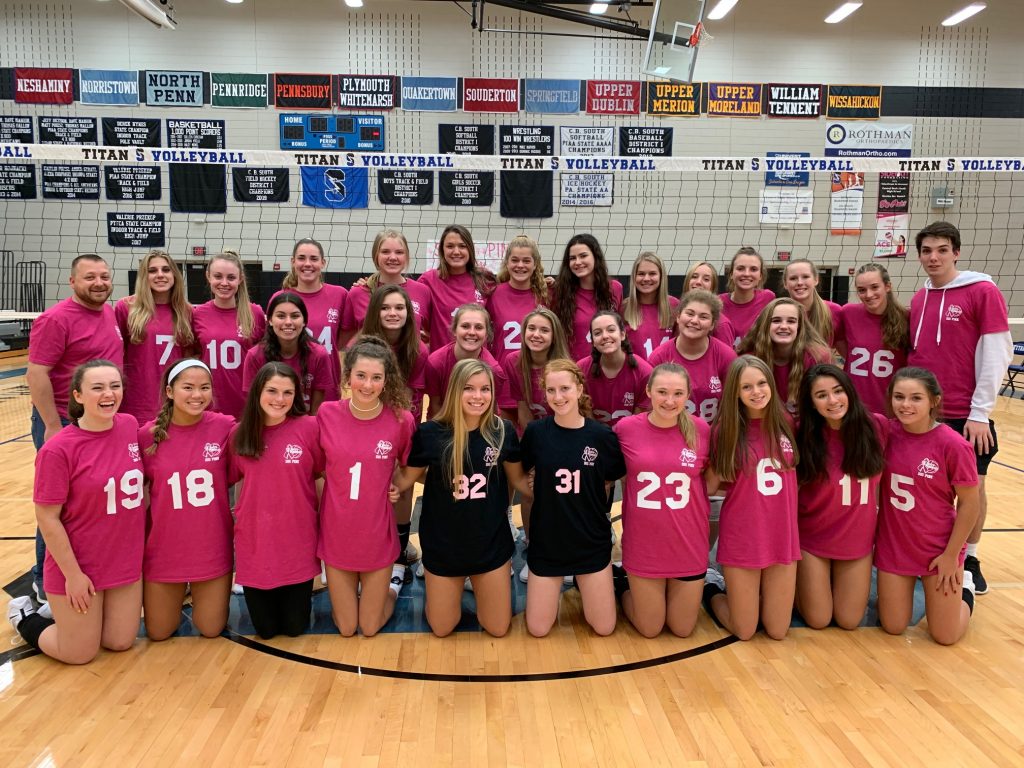 Dallmer dedicates her continued commitment Dig Pink success to two mothers of past team members who battled with breast cancer who were instrumental to Dig Pink in previous years. 
Central Bucks High School South is an example of what Dig Pink is all about: a community coming together for a shared cause. It starts internally, uniting the team under a common goal. Hard work is a bonding experience. Partnering with the opposing team is also a huge benefit, as fostering friendships and letting players get hands-on collaboration experience is impactful. The final piece of the Dig Pink puzzle is inviting the rest of the community, from parents and friends to local businesses, to rally together for a cause.
It's about more than volleyball.