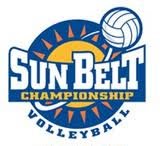 When Matt Mullikin (IMG College) and Robin Bordleon (Sun Belt Conference) asked me to be the keynote speaker at their 2010 Sun Belt Conference banquet I must say I was hesitant. In fact, I was terrified. I thought to myself, "what message can I give them that will have impact and who am I to give this speech?" I am just a 40-something freshman coach from Burke, VA. After a lot of pacing and a few sleepless nights, I kept coming back to one thing…my 2004 varsity team. That team was special. So I got together with my staff writer, Julie Matthews, and we put this speech together. I was incredibly nervous the day of the banquet, in fact I edited the speech right up until I got in my car to drive over.
Every time I complete a stressful or difficult task, I call my mother to share my success story with her. It made us both feel good. As I got to the "Good Luck" remark at the end of the speech, I thought to myself, "I am going to call Mom and share." I had to hold back my tears.
The Strength of Teams
It is hard for me to believe that the players on the first high school team I coached are now around your age, leaving college and beginning their careers. My 2004 team will always be very special to me, not simply because they helped me learn how to be a good coach, but because they worked through tremendous adversity to earn their place in school history.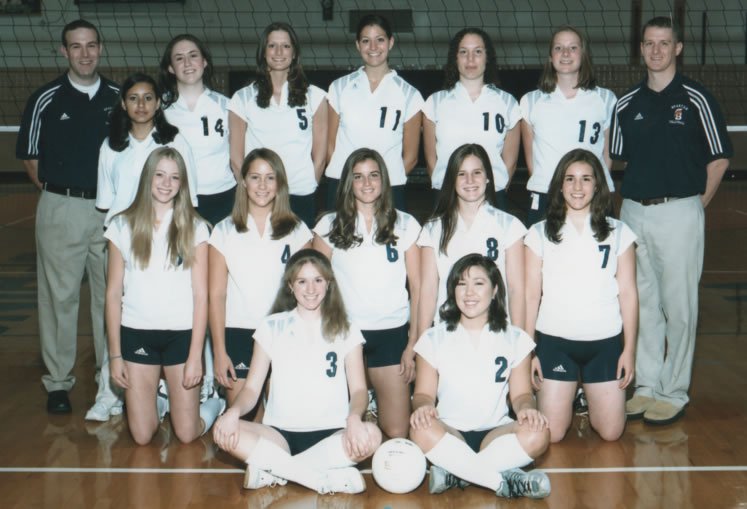 I began the 2004 season as an assistant coach for West Springfield High School in Springfield, VA. It was my second year in the position, and it was the perfect segue to full-time coaching, something I looked forward to doing in a few years. That time came much sooner than I expected.
The head coach of the West Springfield Spartans, Coach C, was a hard-nosed guy and rarely cracked a smile. He had a very high volleyball IQ, however he commanded respect by making his players fear him. In practices and in matches, there was virtually no constructive commentary and when play was bad, the players would hear it and then they would feel it.
During a rough stretch in the season, Coach C became incredibly volatile and his fiery disposition got the better of him, causing some players and parents to talk to the athletic director. The result of these communications resulted in a player intervention and eventually the coach's resignation. We were only one third of the way through the season.
This was not how I planned to begin my role as head coach. I was still learning the game. I didn't know how to create a practice plan, I never ran a wash drill; heck, I had no idea what an overlap meant in serve receive. Nevertheless, everyone looked to me to fill the role, so for the first time I was a head coach, tasked with the job of helping the girls through the rest of the season.
I decided to take a common sense approach toward coaching. I wanted to encourage my players, but offer constructive criticism when appropriate. My goal was to create a positive environment that would allow my players to grow. This approach I felt would be more effective and certainly more enjoyable than what the players were accustomed to.
After one of my first practices, I felt overwhelmed by the stress of the situation, and I opened up to the team. I apologized for my inexperience and I asked them to be patient with me. Fortunately, they responded with incredible support, grateful for the fact that I was giving effort.
I then told them about the pressure I was under outside of the gym. My mother, Gloria Dunetz, had just been diagnosed with stage 4 metastatic breast cancer. Even now, I get emotional recalling the conversation. Each player listened intently and from that moment on, they decided to play for my mother. Her reaction to their success is what inspired The Side-Out Foundation.
I heard the news about my mother's situation a couple of days following the Coach C resignation. My father told me that she had been feeling incredibly depressed and all she could concentrate on was the fact that breast cancer would someday claim her life. She wouldn't even leave the house. So I decided to approach my mother as I would a player. I sat down with her and I challenged her to fight the disease. Her mind was now in a better place so I invited her and my father to attend the district playoffs and she agreed. This one gesture proved to be a turning point in her mental picture. When she discovered the girls were playing for her, and saw the team fighting on the court, she felt emboldened to face her own challenges with hope, dedication and bravery.
This is exactly what the Side-Out Foundation and Dig Pink® events are all about; the simple idea that two teams in competition can inspire men and women coping with cancer. It is about so much more than raising funds and wearing pink. Sports have the potential to profoundly impact the lives of its spectators as volleyball did for my mother during a difficult point in her life.
Every time I attend a Dig Pink® event, I am reminded of my first year coaching and the effect the West Springfield girls volleyball team had on my mother. The girls knew that I believed they could succeed despite the challenges they faced, and they began believing in themselves. They won games no one thought they would win and finished the season as district champions, an accolade never before achieved at West Springfield High School. Their strength lay in their ability to work together as a team and they did so against all odds.
Although I struggled with my new role as head coach, I learned pretty quickly that the success of a team does not necessarily depend on a coach's experience or inherent knowledge of the game. My 2004 team taught me the most crucial lesson of my coaching career that fall: a good coach gives a team what it needs to succeed.
Each player possesses certain skills or talents that influence the role they have on the team. It is the coach's job to cultivate those talents as well as motivate each player to work together toward a common goal. He or she encourages teamwork and players are responsible for its execution. In practice, players compete against each other for an opportunity to get minutes on the court, but the overall focus is to make a stronger team. There may be internal strife between players as everyone tries to prove themselves, but once you set foot on the court of competition, the goal is singular. From coaches to trainers and role players to starters…you are all fighting the opponent together, and the goal is the same: to win.
A truly effective player will have two valuable skills, leadership and communication, and one inherent trait, selflessness. He or she has a strong will and an incredible capacity for adaptation. I know all of you are familiar with the women's volleyball team at Penn State University. Russ Rose, Megan Hodge, Nicole Fawcett, Alisha Glass…these names prompt images of champions, important players in Penn State's success. What about the name Megan Shifflett? As a practice player primarily in 08-09, you may not have heard her name mentioned as often. She was, however, part of two national championship Penn State teams and her role is central to Penn State's accomplishments.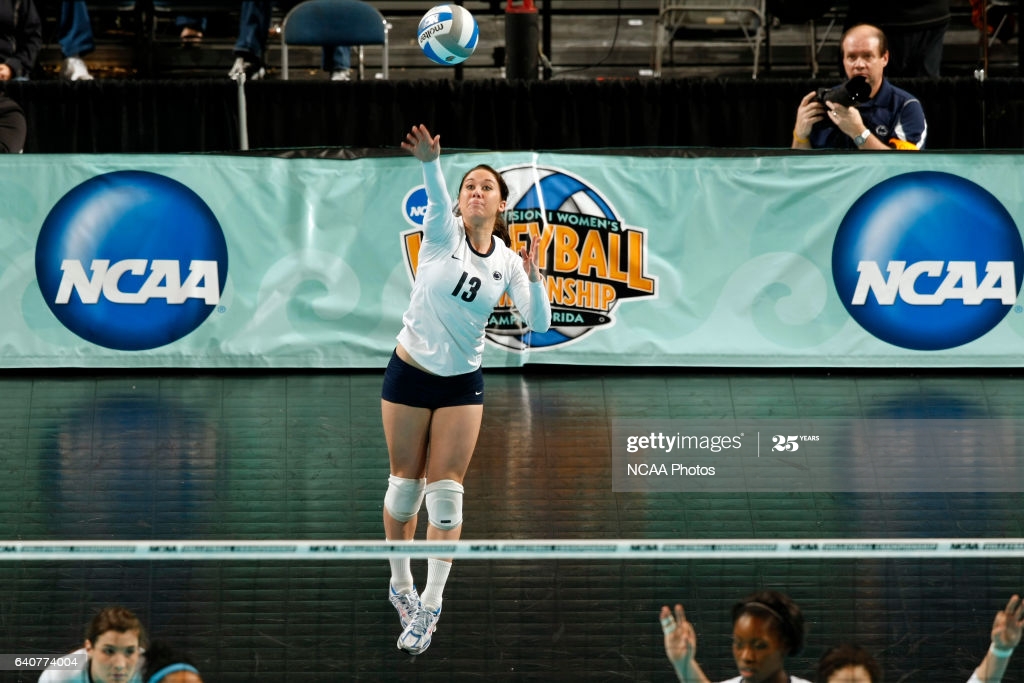 Although she did not play in many matches those 2 seasons, Megan embraced her role on the team. With each national championship, she ran out on the court as though she played every second. She found a tremendous amount of joy in being part of those 2 Penn State teams even if her playing time was limited. Megan is my kind of player….tough, smart, joyful, and selfless.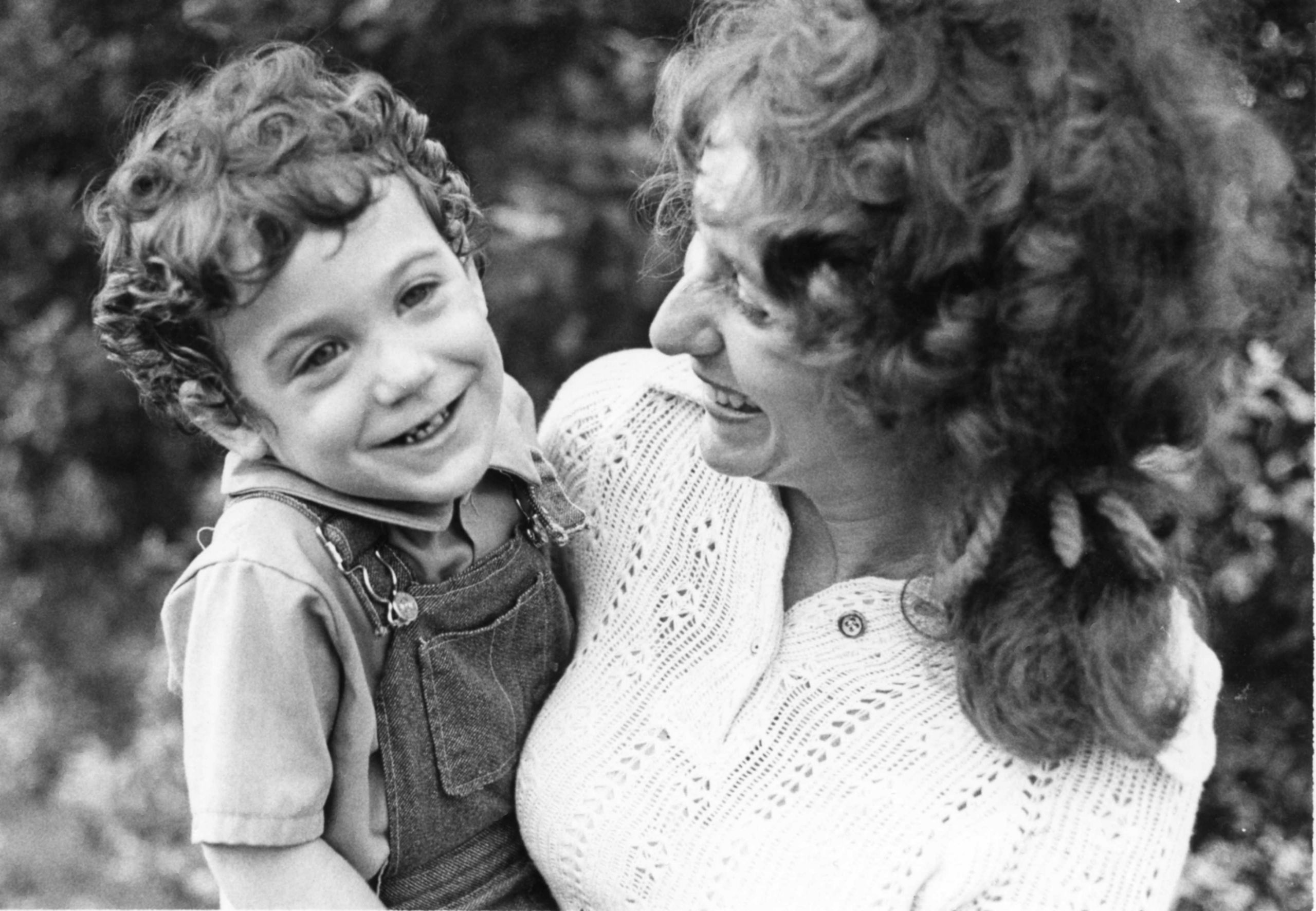 You can also tie in the coach-player paradigm when discussing my mother's illness. If my family and I were considered her coaches, then she was the ideal player, dealing with adversity directly and with incredible fearlessness. She studied her opponent and strengthened her body so she might gain the upper hand. She may never have been an athlete in the strictest sense of the word, but her spirit and courage came to rival that of the most decorated Olympian.
Every day for six years, my mother woke up with the knowledge that there was no cure for her form of breast cancer. Instead of lying in bed and lamenting her situation, she got up, showered, put on her wig, penciled in her eyebrows, and applied her makeup. She chose one of the stylish outfits for which she was so famous, and she began her day.
Many days, these seemingly simple activities left her exhausted and weak, but she lived by the mantra, "I have to do it." She took medications throughout the day, practiced yoga and meditation in the mornings and pushed herself to eat and drink when she had no desire. She went to the hospital and various doctor's offices for scans, treatments and check-ups, and she made time to see her personal trainer three times a week. In my mind, she was an athlete.
Her coaching staff or "circle of love" as she came to call it, were friends, family, doctors, nurses, and trainers who supported her throughout her illness. They were also her fans, rooting her on in the fierce battle against an unrelenting opponent.
Caregiving and coaching are actually quite similar. To be good at either one, you must possess strength and offer guidance. Although I wish I never had any reason to assume the role, I will always be grateful for what it taught me. When you are a caregiver, you learn to support and encourage no matter what the situation is, just as an effective coach would. Sometimes the ability to do so comes from the energy of your loved one. You watch as they continue to challenge adversity and it reminds you to remain strong as well. You might feel discouraged by a loved one's setbacks, and you are often forced to revise your strategy, but your capacity to do so is what can make you great.
Everyone in this room, players and coaches alike, understand this concept of teamwork in its purest form. In fact, I don't think anyone can truly master it unless they've been an athlete or coach in a group sport, especially at the level at which you are competing. You all have the power to make a difference by teaching the value of teamwork on and off the court.
In the past six years with The Side-Out Foundation, I've learned that many cancer organizations do not understand the true meaning of teamwork. They value competition over collaboration. Competition among cancer organizations is probably necessary to some extent so they can challenge each other to set higher goals, but collaboration is key to achieving results. The goal in the breast cancer community is the same, find a cure, but sometimes it feels more like a competition to find out who will make that ultimate discovery first.
Recently a major breast cancer organization, the National Breast Cancer Coalition, set a goal date for the end of breast cancer: January, 2020. As athletes and coaches, you know that challenges fuel inspiration which in turn motivates action. This is a challenge we will meet only if we all work together. Even if we do not meet the challenge of a cure by 2020, working jointly toward the same goal will put us in a better position to put an end to breast cancer.
Thank you so much for giving me the opportunity to share with you tonight. I wish I could say my story had a fairy tale ending, and my mother bested her opponent in three easy sets, but unfortunately, that's not how it played out. She passed away on August 20th of this year.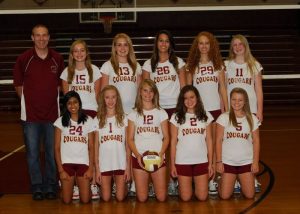 Just as in 2004, a volleyball team has helped me work through a difficult situation. I only knew my freshman volleyball team for a few short weeks when my mother died, but watching them at practices became my distraction. I gave them nicknames: Tara, Rocky, Syd Monster, Carlissimo, Chex Mix, Tool-Time, 3rd Person, Michael Jordan, Diva-licious and Thor.
They were funny, goofy and so joyful. I looked forward to the hours spent teaching them. As with the West Springfield varsity girls team, the Oakton freshman team will always be special to me. They will remain connected to this part of my life and I am grateful for that.
And as for my mother, she will forever be the face of The Side-Out Foundation. I hope her legacy continues to encourage others to reach out to the breast cancer community and take action.
Tomorrow when you are playing, remind yourselves of the strength and determination of men and women facing real life adversity like cancer, and use it to help you focus when you're getting ready to serve game point. If you don't have a personal connection, remember Gloria Dunetz. Think of her when the set is close and the stress is high, and remind yourself of her mantra: "I have to do it."
Look around at your teammates and enjoy your time on the court. Be thankful for all your coaches have taught you and concentrate on the thrill of being part of the playoffs together. Channel the joy and pride of Megan Shifflett no matter what your role in the tournament. And always remember to pass on what you have learned as an athlete. Your lessons on the court will be invaluable as you accept your new roles in life.
Good luck tomorrow! Have a wonderful time, and the Side-Out Foundation looks forward to working with you again next year!!!
Special thanks to Matt and Robin and the Sun Belt Conference for their encouragement and support!