August 17 is National Nonprofit Day and in the days leading up to this, Side-Out wants you to learn more about the people who help push the mission forward! Each day leading up to August 17, we will feature members of the Side-Out team. We will share their answers to what they do at Side-Out and some of their favorite memories.
This list will include both full-time and part-time members of the office staff. Check back to this post each day for new features!
Rick Dunetz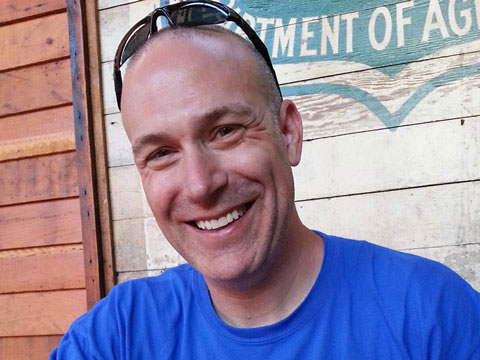 What do you do for Side-Out?
I am both the Founder and the Executive Director. Both titles have different responsibilities. As an Executive Director, I basically run the foundation. I do everything from management, to financials, to human resources. We have to wear a lot of hats around here! Over the past few years, I have come to realize that it is my responsibility as the Executive Director to make sure my staff has everything they need to achieve success.
Being the Founder of Side-Out is quite different. I have to be the face and heartbeat of our organization. Being quite introverted, I find this role challenging but if am communicating with passionate people I really thrive. In fact, sometimes I can't stop "thriving". It is also a critical function of the job to keep our staff grounded and remind them why we do what we do here. Because we can not lose focus of what matters most…our mission.
Needless to say both of these jobs are important but we do not succeed without a wonderful and committed staff….which we have here at Side-Out.
What is your favorite part about working for Side-Out?
Meeting like-minded and passionate people. I love talking about coaching, our sport, and our cause. But there is nothing like talking to people who have a passion for the same things I do. We get the opportunity to go out into the world and share our mission with the volleyball community and I have had the warm pleasure of meeting some incredible coaches, players, parents, and community leaders. And it is so amazing to share ideas and stories.
What is your funniest/favorite memory at Side-Out?
This is both a funny memory and a favorite memory. In 2008 I was invited to come to Penn State University to go to one of the first Dig Pink matches at the legendary Rec Hall. When I got there the marketing team set me up so I could watch the pre-game warm-ups and get good seats. Before I took my seat, I turned around to look at the Jumbotron behind me and I saw our Dig Pink logo in all its pink retro glory emblazoned on the screen. We had arrived! As I gazed on to the court and absorbed warm-ups, I remember being in disbelief. I was thinking, "how did we get here?".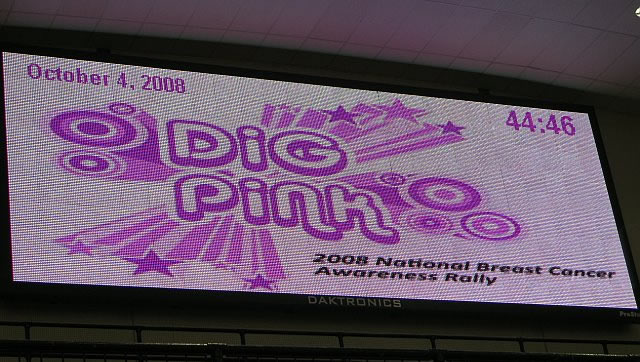 A few minutes into warm-ups a representative from the Big Ten network came over and said they wanted to cut a short video for the halftime break. I said, "sure!". So they pulled me over to the court, and the interviewer told me I had 10 seconds to give my pitch. He pulled me in close. If you have ever done an interview on camera you know that you have to stand uncomfortably close to each other. Awkward aannndddd ACTION! He said something about breast cancer awareness month and then he shoved the mic in my face. I have no idea what I said, I have no idea if it was good, but it was out there.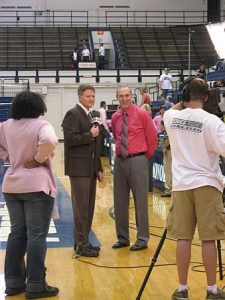 I laugh and swell with pride about my Penn State experience because it was the launching point of our foundation. Who da thought we would still be here 10 years later supporting a volleyball community that is funding research that is changing the way breast cancer is treated.
Janice Kruger
What do you do for Side-Out?
My job as the Vice President of Programs entails connecting the volleyball community and young people to The Side-Out Foundation. I help coaches and players who are interested in our mission to learn about our foundation and how it works. It's important they are motivated within their communities to fundraise supporting cutting-edge precision oncology clinical trials that directly impact those living with metastatic breast cancer.
I work together with a talented and dedicated Side-Out staff that is constantly striving to bring their best to support volleyball teams and programs who have chosen us as their charity of choice. I work with the American Volleyball Coaches Association (AVCA) to grow our Dig Pink supporters and encourage AVCA membership from high school coaches.
I am a sounding board for new ideas and help find solutions for our many challenges that arise. Lastly, there is no job to small for me if it will help Side-Out continue to make a difference in our young people and continue to impact those less fortunate than myself.
What is your favorite part about working for Side-Out?
My favorite part of my job is that I have the privilege of working with so many incredibly talented people who love the sport of volleyball and share a passion for making a difference in the way breast cancer is treated. I am inspired daily by our volleyball family and their commitment to engage their players, the school and their community in something bigger than themselves. I love what I do and feel fortunate to have this opportunity with the Side-Out Foundation.
What is your favorite memory at Side-Out?
I think my favorite memories involve learning about the Dunetz family, hearing stories of Rick's youth told by his late mother (hopefully you have all seen his curly hair) and by Rick himself. We don't get to see Rick's father Bryant Dunetz as much as we would all like, but when we do it is a blast. He brings life to a room and a perspective few people have and in doing so Bryant provides Rick with lots of one-liners he so perfectly imitates and shares.
Tim Anderson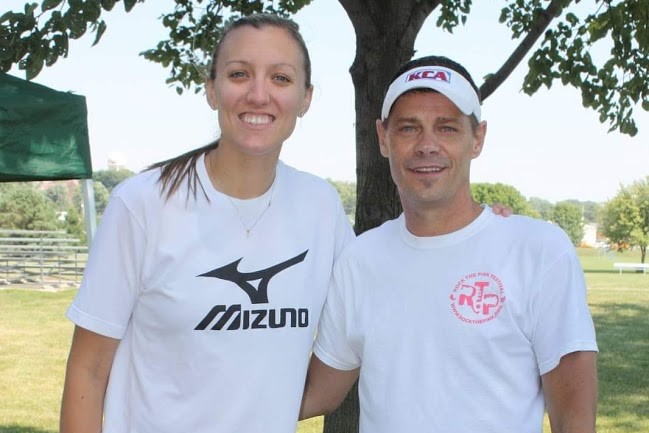 What do you do for Side-Out?
My job as a Senior Team Support Representative and Sponsorship Coordinator entails searching and securing volleyball teams to participate in a Dig Pink event. Once secured, I then act as a coach providing advice and ideas for the teams to raise more money with the least amount of time and work. Also, I secure and manage partnerships with the organization. I attend as many matches as possible to take the chance to thank the teams, parents, and crowd for their past donations and for hosting in the current year. When possible, I speak to the teams before the match and explain to them what they are really playing the game for and explain metastatic breast cancer.
What is your favorite part about working for Side-Out?
Attending the actual Dig Pink events and speaking is one of my favorite parts of working at Side-Out. Meeting new people and hearing their stories and passion for Dig Pink are my favorite moments.
What is your funniest/favorite memory at Side-Out?
My funniest moment was using the dummies from another display with our heads and appendages and taking pictures of that at one of the AVCA Conventions. My favorite moment was Nebraska winning the national championship in Omaha and being there with our entire staff.
Josh Bryant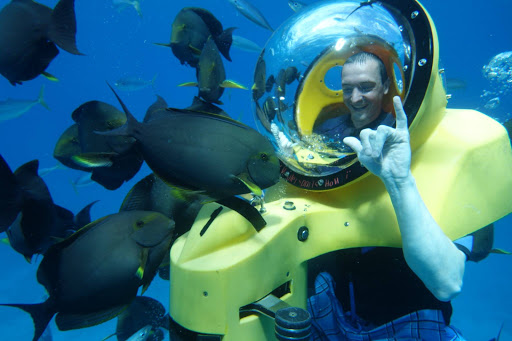 What do you do for Side-Out?
One side of my job is to help develop and implement our marketing plans in order to grow awareness about The Side-Out Foundation, the Dig Pink® brand, and recruit teams to support Side-Out's mission. The other side of my job includes marketing and managing our online store, Shop Dig Pink, so our teams have awesome Dig Pink gear for their event. Most of our marketing is digital, which includes social media advertising and email campaigns. One of the reasons I love my job is because there is always a new project to work on, which keeps it fresh and exciting.
What is your favorite part about working for Side-Out?
That's easy. Our team. I feel so lucky to be part of a dedicated and passionate group that eagerly wants to push Side-Out's mission forward. We all get along very well and everyone pulls their weight when it comes to getting things done. It's the exact opposite of a group project in college.
What is your favorite memory at Side-Out?
There have been lots of great memories during my time here with Side-Out. My favorite would have to be attending my first Dig Pink event at Auburn High School in Riner, VA. It's easy to get caught up in the day-to-day work of building marketing campaigns from behind a computer. Being able to get out of the office and see first hand the effort, passion and heart that Auburn HS put into their event and how it brought their community together was amazing. Seeing communities come together behind a single cause makes all the work our staff puts in well worth it.
Eleanor Kent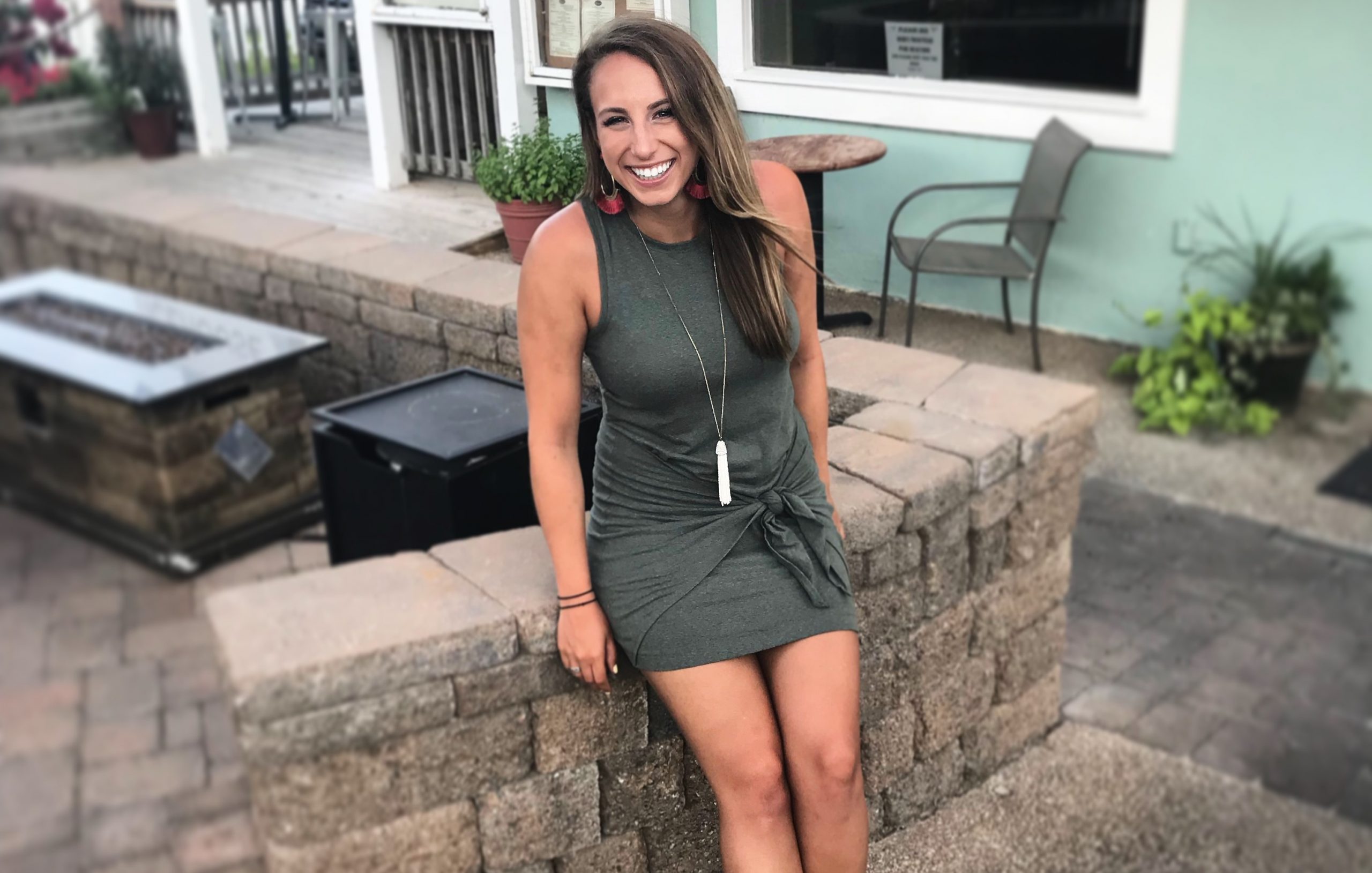 What do you do for Side-Out?
I do a little bit of everything. As a project manager for the foundation, I oversee that the team is getting their work done in order to help us achieve our goals. I like to call myself a professional nagger (lol!) but in all seriousness, I help lay the plans for my team to be successful in their areas of expertise. Any process I can make more efficient for them helps us all. I am also a team support representative at Side-Out. In that portion of my job, I help teams that have never participated with us before get started with Dig Pink. I am a resource for them in the planning and execution of their campaigns and a cheerleader for their successes when their campaigns come to a close.
What is your favorite part about working for Side-Out?
My favorite part of Side-Out is the team dynamic. Everyone here works so well together and cares for not only the foundation's success but each individual's success, at work and outside of work. We are a family here.
What is your funniest memory at Side-Out?
Hands down bloopers from filming videos. I roll on the floor laughing every time my voice cracks or Josh says Side-eggs by accident. If you haven't watched these yet, you're sincerely missing out. (Watch it below!)
Adam Obringer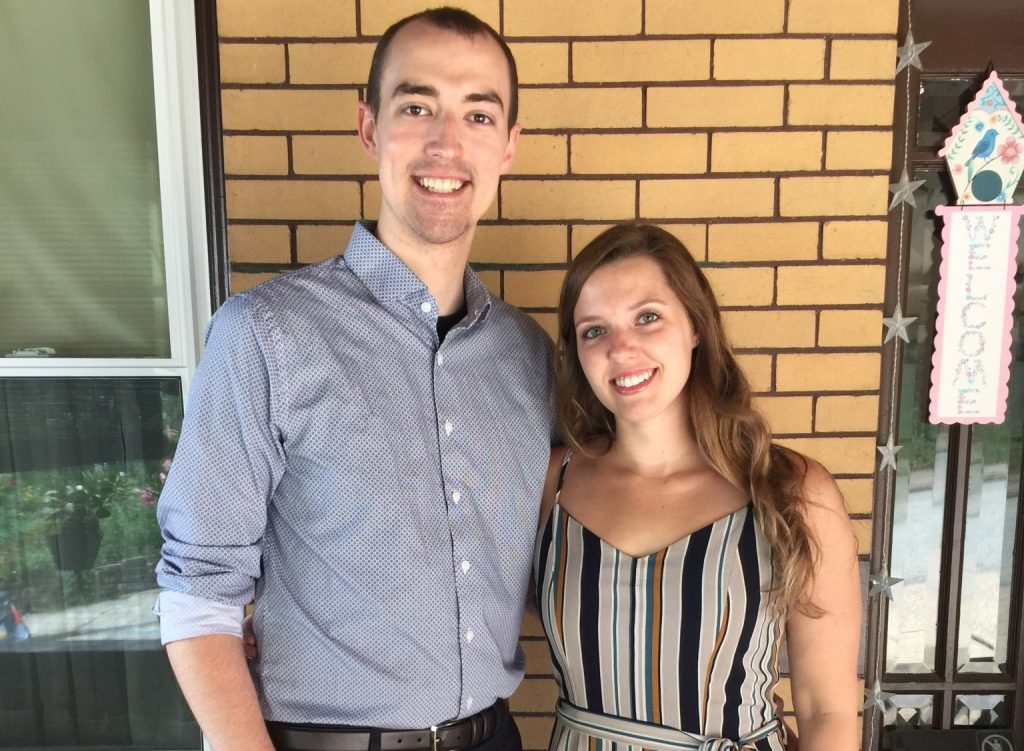 What do you do for Side-Out?
I'm the Communications Manager for Side-Out and I handle all the content for the foundation. This includes social media, our blog, official announcements and documents, website, and video. Although this covers many different areas, everyone at Side-Out helps with writing and creating content (even though people hate when I ask them to be in the videos). Other areas I help with are looking over emails for language consistency, PR, and graphic design. 
What is your favorite part about working for Side-Out?
The fact that I walk into work every day and the atmosphere is completely laid back and active is very refreshing. Coming to Side-Out from a high-stress field in college athletics took some time to get used to, but I am definitely enjoying it! Also, the work environment promotes collaboration and everyone is encouraged for their input. I love that!
What is your favorite memory at Side-Out?
My favorite (and scariest) memory was being part of the meet-and-greet with April Ross at Manhattan Beach in 2017. I was working at Side-Out for just over a month. I had the task of setting up an interview with April about Dig Pink. This was my first time ever being on the West Coast, meeting and interviewing an Olympian, and creating video content for the foundation. The pressure was on because I wanted to make sure this went as perfectly as possible.
I spent a good half hour trying to find the perfect spot to do the interview. If you ever wondered how laid back of a person April is, when we met her, she asked to do the interview sitting down on the beach. We said "Sure!" and there we were in the middle of Manhattan Beach, sitting in a circle, interviewing a two-time Olympic medalist. The interview went great. All my nerves calmed down after and one of the answers from the interview got over 10,000 views on Facebook. Not a bad way to start a new job!
Kyle Williamson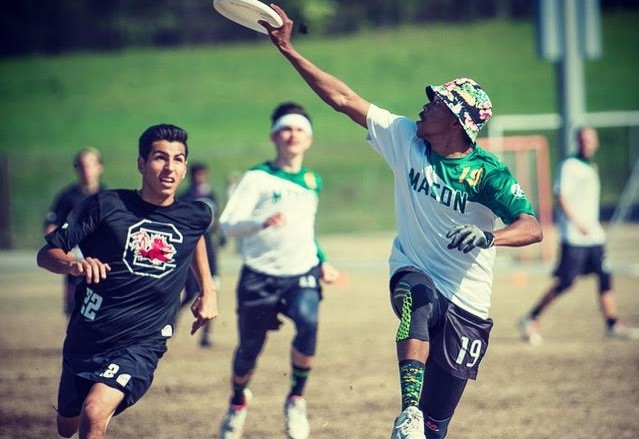 What do you do for Side-Out?
I am the Google Suite Manager for Side-Out, I work with several Google platforms like Google ads, analytics, and tag manager. So whenever you visit/view any of our online content I analyze how you interact with our content, and relay that information to our content managers to better suit your viewing needs.
What is your favorite part about working for Side-Out?
My favorite part about Side-Out is the unique leadership style and team dynamic. Since the foundation isn't that large, relationships are a huge part of the job. You get to see and talk to everyone including the Executive Director. As an intern, you don't always get an experience like that. It creates a better work ethic for the team as a whole. Knowing what's expected of you from a boss that communicates with you every day really helps you understand how important you are to the foundation's mission.
What is your funniest/favorite memory at Side-Out?
My favorite memory at Side-Out is football season, almost every day in the office we'd talk football and smack talk our weekly matchups. Then near the end of the season, we had a football party, we all brought food over to Adam's house and enjoyed an afternoon of football. Though I didn't end up winning, 3rd place is still pretty good, right?
Sydney Cannice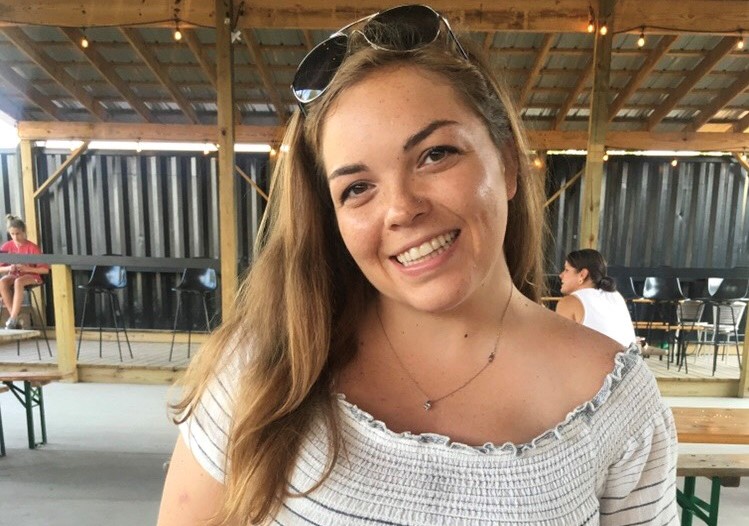 What do you do for Side-Out?
I am a Team Support Representative and I work with teams who have previously hosted a campaign with us in the Northeast and Southeast regions. Whether this is their second year hosting or their tenth, I get to assist them in any way I can from the beginning stages of their campaign to the days following.
What is your favorite part about working for Side-Out?
My favorite part about Side-Out and my job is the direct communication and personal relationships that we have with our supporters. With every phone call or email, I feel as if I am making a new friend. I enjoy hearing about their experiences and the impact that they are creating. I am continually being inspired by the coaches, players, parents, and supporters who I get to talk to every day!
What is your funniest/favorite memory at Side-Out?
Although I have only been with Side-Out for two months, I have had my fair share of giggles. My favorite thus far has to be when we saran wrapped everything on Adam's desk while he was away on vacation. We even saran wrapped the hot sauce that he uses every day during lunch. He was a good sport coming into the office the following week with everything wrapped up, but was definitely not expecting to find the hot sauce at noon when he went to eat lunch. It was good fun, but now I am a little scared for when I go on vacation. I am going to be well prepared for a prank!
Amanda Douillette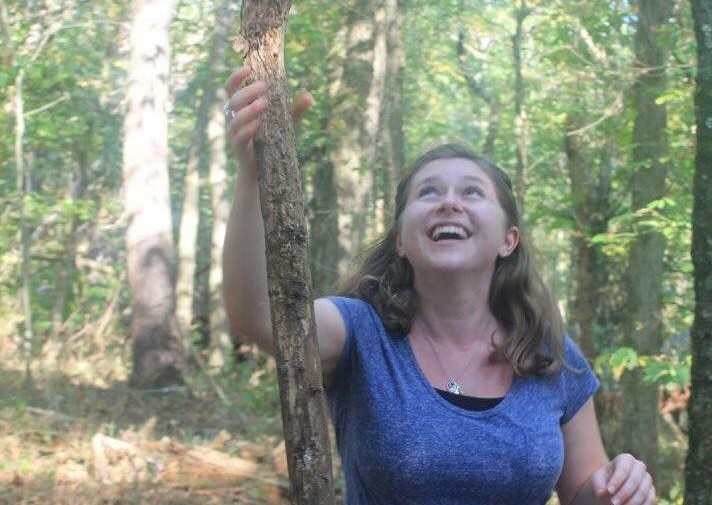 What do you do for Side-Out?
I am a Communications and Marketing Intern at Side-Out which means I am crafting social media posts, writing blogs, creating Shop Dig Pink ads, updating Shop Dig Pink merchandise and more. I am here to help out any of the full-timers in the small or large tasks that simply need an extra set of hands or eyes.
What is your favorite part about working for Side-Out?
Every day for me is different and I am constantly learning new tools and skills to use in other aspects of my life. Aside from the changing nature of the job and the chance it provides me to learn, I've witnessed a passion, in the staff and project volunteers and our teams, I have not found in any other job.
What is your favorite memory at Side-Out?
Honestly, the entire office atmosphere is my favorite thing about Side-Out. Not a day goes by without someone laughing, music being blasted, or a new workout is being demonstrated.