February 1, 2012 — The Side-Out Ambassador Program (SOAP) is back! Last year's winners truly impressed us with their creativity, commitment and passion, and we're looking forward to being wowed again this year. The inaugural SOAP awards were only offered during the fall, but we have revised our application process and any interested student can apply now through November 16th! This allows for more time to organize their events and complete the required educational hours.
The program consists of three award opportunities: the Side-Out Community Service Award, the Side-Out Scholarship Award and the Side-Out/AVCA National Dig Pink Award. Requirements vary for each award, but all of them encourage community involvement and breast cancer education.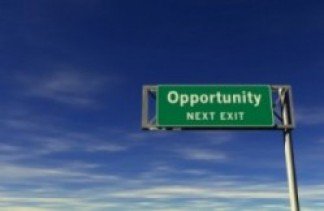 Each applicant must complete a specific process and checklist of items to be eligible for the awards. All applications are due by Monday, December 3rd (date was extended from November 16th following Hurricane Sandy). Winners will be notified by Friday, December 14th, 2012. Review board members will be announced by the end of June 2012. Click here to fill out an application.
For more information, contact Julie Matthews.
"The potential possibilities of any child are the most intriguing and stimulating in all creation."
~Ray L. Wilbur
About The Side-Out Foundation
The Side-Out Foundation is a 501(c)(3) non-profit organization that was established in 2004.  Inspired by one mom and embraced by the entire sport of volleyball, the mission of The Side-Out Foundation is to educate young athletes and their communities about breast cancer, both with respect to prevention and treatment, and to fund cutting edge breast cancer research.  Side-Out is focused on changing the way breast cancer is treated forever.
The term side-out refers to a situation in volleyball when one team wins a point while its opponent is serving, thereby regaining serve or control of play.  It is hoped that Side-Out will do the same for breast cancer patients, providing them with the support, education and best available treatments to regain control of their lives.