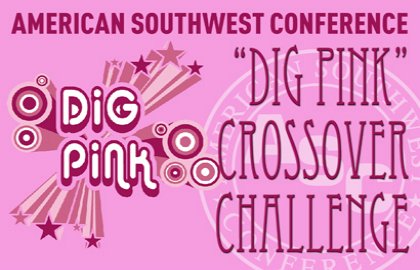 RICHARDSON, Texas –– All 13 American Southwest Conference volleyball teams again have committed to come together during the two cross division tournaments in October to help raise the awareness of breast cancer research through the Dig Pink® campaign created by the Side-Out Foundation.
The ASC Dig Pink Crossover Challenge schedule features members of the East and West Division facing each other at different sites. This year, tourneys were held on October 1-2 in Clinton, Miss. (Mississippi College) and Richardson, Texas (University of Texas at Dallas). The second challenge is set for October 15-16 in Austin, Texas (Concordia University Texas) and Kerrville, Texas (Schreiner University).
"The Dig Pink® Crossover Challenge weekends provide the ASC volleyball teams and coaches the opportunity to make a conference-wide statement in support of breast cancer research," Amy Carlton, ASC commissioner, said. "Each tournament site will have activities and information to encourage our fans to help with fundraising while enjoying exciting collegiate volleyball."
During each match at all tournaments, every player will be wearing a pink accessory incorporated into their uniform. In addition, all coaches, team managers, athletics trainers, officials and table staff members will be wearing a pink ribbon. The conference is also providing a Dig Pink® prize pack at each site, which will include a pink ribbon cooler, restaurant gift certificate, pink ribbon water bottle and a four-pack of tickets to the 2010 ASC Volleyball Championship Tournament. The prize packs will go to the highest bidder from a silent auction at the completion of each tournament. Donations from fans will also be accepted.
All of the funds raised through gift pack silent auction bids and donations will be presented on behalf of the American Southwest Conference volleyball teams to The Side-Out Foundation. Last year, the ASC collectively raised more than $2,000.
"It's a pretty big deal," Mississippi College head coach and ASC volleyball coaches chair, Peter Cosmiano said. "Everybody has been touched by some form of cancer in their family or somebody they have been really close to or cared about. Dig Pink is a nationwide push to bring out awareness as far as breast cancer and breast cancer research. As a conference, we're glad to support that."
The Side-Out Foundation is a non-profit, charitable organization formed in 2004 that has provided over $1,000,000 toward breast cancer research. Its name underscores the purpose of the organization, to regain control over the opponent. Likewise in the war against breast cancer, the foundation hopes to enable women and men affected with the disease and regain control of their lives and live it to the fullest.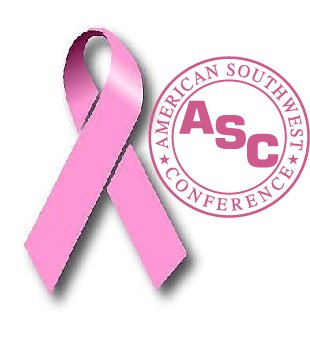 For more information, please visit: www.side-out.org
Watch an interview with Mississippi College head coach Peter Cosmiano here:
http://www.youtube.com/watch?v=scSwyOR0Lxo
Watch an interview with Texas-Dallas head coach Marci Sanders here:
http://www.youtube.com/watch?v=KJgrATvoEJQ