From www.teamhonu.com
Orlando, Florida (May 08, 2012) — Honu, a leading provider of volleyball sandals today announced an exclusive agreement to design and distribute the "Dig Pink by honu" sandal making it the Official Flip Flop of The Side-Out Foundation. All-time Pro Beach Winner -Sinjin Smith has been instrumental in facilitating this agreement and is eager to help make a difference for Side-Out. Sinjin has also helped to conceive the new Pro VB sandal for Honu, which has been extremely popular with the players. "The Dig Pink sandal should do just as well" he says.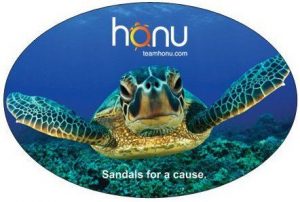 The Side-Out Foundation is dedicated to providing compassionate support to breast cancer patients and their families. The foundation's events and education, brings hope and energy to the breast cancer cause. Dig Pink® is the Side-Out Foundation's trademark name for its fundraising events. Honu commits to donating $2.00 for every retail sandal sold to help eradicate the disease.
"Honu is a company that is fully committed to improving the community and we are honored to work with them" commented Rick Dunetz, Executive Director of Side-Out. "We look forward to offering the Dig Pink sandal because Honu is a quality brand not only in design and style but also in its efforts to create a better world."
Honu offers a brand combining comfort and casualness to suit every lifestyle. As functional as they are comfortable, Honu™ sandals provides unmatched support for all seasons. Most Honu™ branded sandals feature our patent-pending Foot-bed Technology, a proprietary and revolutionary technology that produces reinforced, fully contoured and longer lasting sandals that conform to each foot.
Honu USA is based in Orlando, Florida. For more information: visit www.teamhonu.com, or call 1.888.992.4668.