Tim Anderson
Midwest Region Liaison, The Side-Out Foundation
Tim joined the Side-Out Foundation in March of 2011. Although a Nebraska native, he relocated to Southern California in 1998 for educational and professional opportunities. He obtained his graduate degree in sports management from Long Beach State and subsequently spent two and a half years in development and facilities with the Long Beach State Athletic Department. His experiences there included fundraising and event management as well as facility scheduling for the men's & women's volleyball teams. He also assisted with several 1st and 2nd rounds of the NCAA Women's Volleyball Tournament and was involved with the 2004 Volleyball National Championship held in downtown Long Beach.
Tim is now back in Nebraska where he stays active in the volleyball community. He has coached for Pinnacle Juniors Volleyball Club, various middle and high school boys' club teams and a junior varsity girls' team. He is also a registered official with the Nebraska School Activities Association and the Iowa High School Athletic Association. He enjoys rooting on teams from his undergraduate alma mater, the University of Nebraska Cornhuskers, he loves to water-ski, has a penchant for travel, treasures time spent with family and of course, watches volleyball any chance he can get! Tim is on the review board for the community service awards.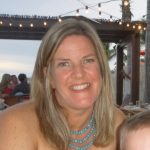 Dawn Rentrop
Western Region Liaison, The Side-Out Foundation
Dawn Rentrop was a high school All-American, All-League, All-CIF and All-County player at Canyon High School in Anaheim Hills, CA. She entertained numerous full athletic scholarships and chose to play at the University of Washington where she was a four-year letter winner despite blowing out both of her knees while playing. In her four years at UW, Dawn was named to the All-Pacific 10 Freshman Team, several All-Tournament teams and given the honor of Best Offensive Player. She graduated with a degree in sociology. After graduating, she played professional volleyball for a 4-woman grass and indoor league. She then turned her focus to coaching. Dawn has coached at numerous high schools and clubs throughout Orange County in the past 20 years.
Dawn's mother battled breast cancer and metastasized breast cancers on and off for almost 25 years. She valiantly lost her battle in 2003. The last eight years of her life included a tough fight with various treatments of chemotherapy and radiation. Because of the tenacious fight her mom had for her cancer, Dawn continues to fight to find a cure so others don't lose their loved ones to this dreaded disease. She joined Side-Out in early 2012 and she is on the review board for the community service awards.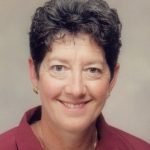 Cecile Reynaud
Former Head Women's Volleyball Coach, Florida State University
Member, Board of Directors, The Side-Out Foundation
Cecile Reynaud was the Head Women's Volleyball Coach at Florida State University from 1976-2001 where her teams won seven conference titles and appeared in 13 National Championship Tournaments. She has international experience in volleyball serving as an Assistant Coach for the USA World University Games Team and as the Head Coach of the USA Junior National Team and the USA High Performance Continental Teams. Cecile graduated from Southwest Missouri State University in 1975 and received her master's degree from Florida State University in 1979. She earned her doctorate at Florida State University in Sport Management in 1998. She serves as a color commentator for Fox Sports broadcasting volleyball matches during the fall. Cecile has also published several books including the Volleyball Coaching Bible, She Can Coach!, 101 Winning Volleyball Drills and Volleyball Technical & Tactical Skills.
Dr. Reynaud has served as the President of the Board of Directors for the Refuge House in Tallahassee, Florida (a domestic and sexual violence center) and is currently chairing a USA Volleyball Commission on Participant Safety to protect athletes from sexual abuse. She also serves on the Performance Enhancement Team for USA Sitting Volleyball and was the Team Leader at the 2012 Paralympic Games. She has been a member of Side-Out's Board of Directors since 2010. She is on the SOAP review board for scholarship awards and the Side-Out/AVCA National Dig Pink® Awards.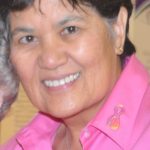 Nila Toribio-Straka
Director of Northeast Region, Director of External Affairs,The Side-Out Foundation
Associate Head Coach, College of Southern Maryland
Nila was an assistant professor of physical education and health and began her volleyball coaching career at the College of Southern Maryland (CSM), formerly known as Charles County Community College (CCCC), in 1977. Her accolades include five MDJUCO championships, three regional championships and District IV Coach-of-the Year. Nila was also the head tennis coach at CCCC, winning regional championships in 1984 and 1985 and making two NJCAA national appearances. As head coach of Georgetown University, her teams were Big East Conference runner-ups for two years. Nila then became the assistant coach at George Mason University, leading them to five consecutive CAA championships and five NCAA appearances, finishing 16th in the nation in 1996. In 2000, she was head coach at Westlake High School and in 2007 she was the assistant coach for the All-Navy Women's Volleyball team that finished second at the All Armed Forces Games. Nila was inducted into the College of Southern Maryland Hall of Fame in 2003.
Upon leaving the coaching world, she and her husband, Joe, ventured into the business world as co-owners, building the Capital Clubhouse, a 90,000-square-foot sports facility, in Waldorf, MD. Shortly after that, Nila was diagnosed with breast cancer and has since combined her love of volleyball to join forces with The Side-Out Foundation to help eradicate the disease and to educate young women and men. Nila is also the Associate Head Coach at CSM, where it all began! Nila lives on Cobb Island, Maryland with her husband Joe and son Kiel. Nila is on the review board for the community service awards.