3 Expert Tips on Building a Dig Pink Tradition
Author: Eleanor Kent
April 17, 2017
Eleanor is a recent graduate of James Madison University, where she received her Bachelor of Science in Sport and Recreation Management with minors in General Business and Coaching. She enjoys cooking and traveling, and is a Green Bay Packer fan and owner.
Latest posts by Eleanor Kent (see all)
A nine year Dig Pink® tradition isn't built overnight. Maybe this is your first year hosting a Dig Pink event or maybe you're just looking for that tip that will take your event to the next level. Planning an event can be a lot to take on, but with these three tips from our long time Dig Pink teams, you'll be sure to host a hit and build a tradition of your own.
1. Start Simple
Some have asked how to get started in creating an event and I would say, keep it simple. You can always grow in time, but if you start small, building momentum year after year is inevitable.
Julie Detjen, Fox Valley Lutheran School (WI)
Everyone has to start somewhere and trying to take on too much in your first year can be stressful and intimidating. Starting simple allows you to build on your event each year and taking away stress allows you to focus on your team's personal connection(s) to the cause.
2. Get Everyone Involved so You Can Grow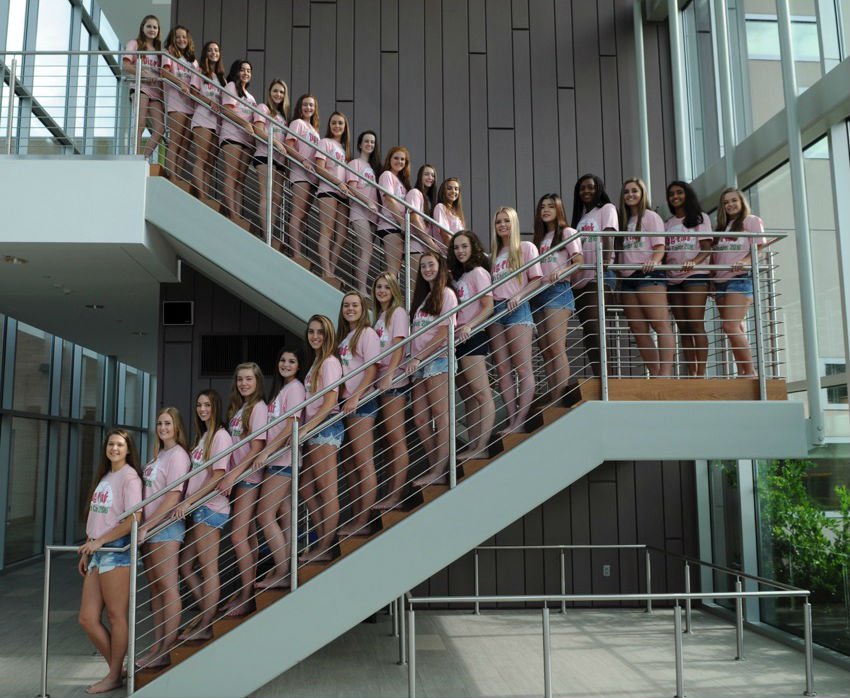 Our Dig Pink event has developed into a month-long theme beginning on the first Monday in October.  The volleyball girls prepare and share a brief video with photos and footage from the previous year's event at school-wide meetings and debut "the shirt" for the current year.  All campus clubs and organizations are asked to participate as this has become an all-school affair.  All campus clubs and organizations sponsor activities like face-painting by our National Art Honor Society and cookie decorating with the Culinary Club.  In addition, our student government gives away pink cotton candy, pink lemonade and pink sno-cones for donations.  Our booster club grills hot dogs and burgers, also for donations.  Our entire campus is bustling with excitement.
Karen Van Buren, The John Cooper School (TX)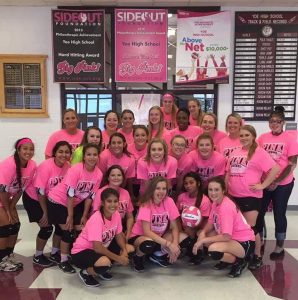 Getting other clubs on campus involved is a great way to grow your event. There are so many creative ways for others to contribute and divvying up the workload by getting other people involved is always a bonus!
Fall in Texas is ALL ABOUT football!!  We all live for those Friday Night Lights.  But, around our little town of about 5,500 people, DIG PINK has become the premiere event of October! Throughout the month of October, we host Dig Pink events at our home football games, like pass the bucket and a balloon release, as well as a Bake Sale at our Junior High's home volleyball game in October. Our Dig Pink game brings the biggest crowd of the year! Even in our rural Texas town, so many of us have been affected by Breast Cancer, and the outpouring of support at all of our Dig Pink events proves that we're all in this together…FIGHTING for a cure!
Stephanie Hause, Yoe High School (TX)
No matter the size of your school or your community, you can't lose when you're bringing people together in support of the cause!
3. Stay Organized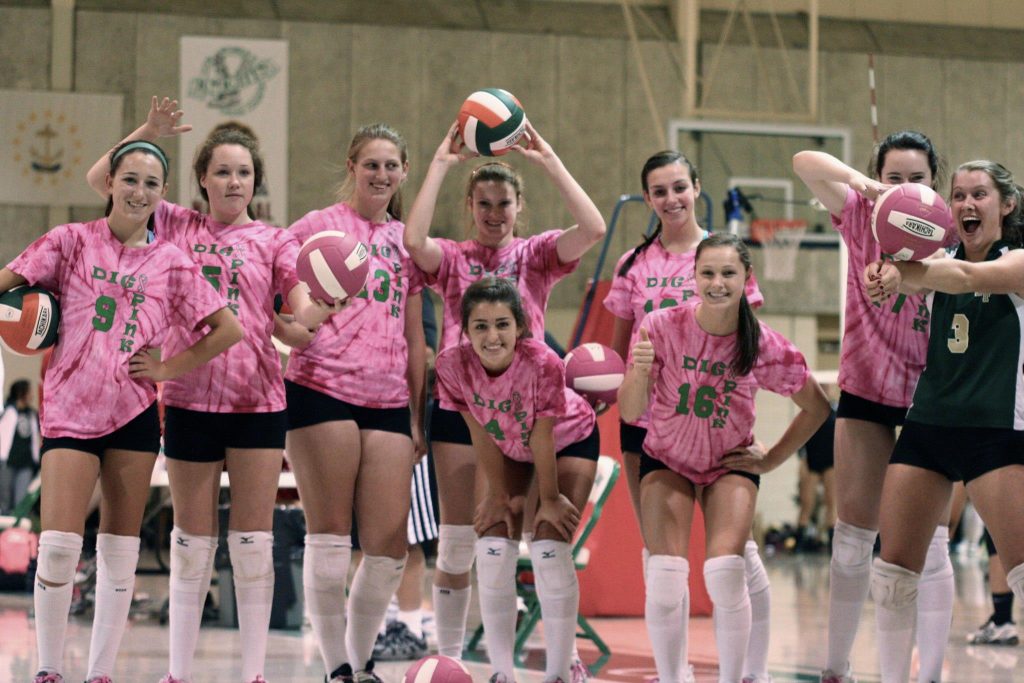 Starting 'from scratch' each year can be daunting, and so coming up with some sort of system for the program to build on each year is important. By documenting what we do each season, first as a scrapbook and now in digital form, we more easily re-create the components of past campaigns that worked well and improve on those that didn't. This means that each season, we don't have to reinvent the wheel, and can use a lot of the same social media materials, poster info, student tournament rule forms, etc.
Kate Corcoran, Bishop Feehan High School (MA)
Keep track of the work you do each year and organize it in a way that helps you in years to come. This makes planning a snap!


This year will be the 10th Anniversary of the Dig Pink Rally and Bishop Feehan, John Cooper, Yoe High School, and Fox Valley Lutheran are just some of the many schools who have made Dig Pink a tradition at their schools and in their community for the past 6+ years. Starting simple, getting everyone involved, and staying organized are 3 easy ways to make your event a hit and in turn, build a tradition of your own.
Even during times of stress and that feeling of helplessness, causes like Dig Pink will bring hope for so many around our country. I would strongly encourage anyone interested to just jump in and get involved-you won't regret it!
Julie Detjen, Fox Valley Lutheran School (WI)