In celebration of Mother's Day, some of us at Side-Out shared the most important lifelong lessons our moms taught us. Happy Mother's Day!!
Lifelong Lessons
Jenel Newton
Be Gracious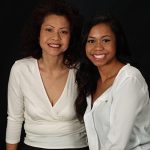 My mother always taught me to be thankful and to always say thank you. Always say thank you to the person serving you food at a restaurant, the doctor who is treating you, or anybody who goes out of their way to help you. "You never know how much a little appreciation can change a person's day."
Josh Bryant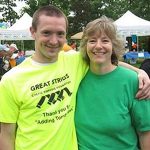 One of the lifelong lessons that I learned from my mother while growing up was to put others that you care about before yourself. My mom always put the family's priorities before her own, whether it was taking my brother and I to our practices and games, showing up for school events, or whatever it may be. Putting us before herself and making sure my dad, brother, and I had everything we needed is one of the things that makes her such a great mom. Happy Mother's Day to my mom and all of the moms out there!
Julie Matthews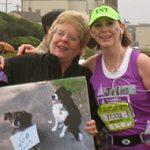 Mom/Carol/Carolee/Carol Jean…she goes by many names. She is, by nature and by career, a nurturer. A nurse through and through, my siblings and I would never dare to ride a horse without a helmet, ride in a car without a seatbelt or walk in grass without shoes. She is famous for her "stranger stories", where she weaves young family members into cautionary, entertaining tales about talking to strangers. Although we are no longer the stars of these stories, we gather 'round with the next generation to listen and laugh. Laughter…when you think of my mom, you think of laughter. She is kind, thoughtful and incredibly witty.
Here are just a few things I have learned from Carolee: always be kind (unless someone hits your car and tries to walk away…Mom, you will never live that story down! :)); find joy in each day, no matter what hardship you may be suffering (i.e. play "The Glad Game" Pollyana-style (one of Carolee's favorite movies)); listen thoughtfully; share your gratitude; be your best advocate; give without expectations.
I am so proud of my mom. Thank you, Carolee, for all you have taught and continue to teach me. I love you more than the whole wide world!
Kelsey Beveridge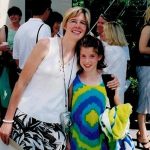 Growing up, I have always been very competitive and have tried probably every sport at least once. While this is something that is very natural and normal for me, my mom does not have a competitive bone in her body. She holds the mentality that everyone should win, which is a very foreign idea to me. While I still want to win and outcompete my opponent, this mentality has taught me something bigger than just the outcome of a game. She has taught me that I can find the positive in adversity and losses. That I can be disappointed, but I should know when I put everything in that I had to offer. Her positive attitude is something that I have learned to take with me beyond sports. I take comfort knowing that I can count on my mom to help me find the good in every situation.
Nila Straka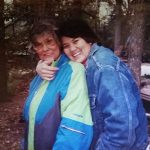 There are so many lifelong lessons that I have learned from my Mom that it is hard to write only one thing that she has taught me. The most important thing that I have learned from my Mom is to give…give a hug, a smile, give love, give time, give to yourself so that you get to know who you are, give yourself good health, give yourself patience, understanding, confidence, and balance, give yourself adventure-travel while you are young, give that gift now and don't wait for that special occasion like Christmas, give hope and joy to others, give unconditional LOVE.
These are some of her most important saying that come to mind…
Family is the most important thing in your life.
Your health and your body are the only things you have…make the most of them.
There is someone out there for everyone to love.
Don't sweat the small stuff.
Travel while you can…do it now while you are young.
Don't wait to give someone something…give it now.
Don't make a promise if you can't keep it.
Shut the toilet seat. (LOL)
Be happy.
Give Unconditional Love.
Samantha Freeman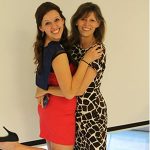 Mama, Mom and most commonly "Suz" are the three names my three siblings and I have lended to our wonderful mother. As the most hard working, caring woman I've ever met, my mom has taught me so much about how to be a person of quality.
One of the many things I value about my mom is her willingness to help. Whenever I came to my mom late at night complaining of stress or drama, she always told me that it would be better in the morning, and it always was. As soon as I woke up and was greeted with fresh coffee, a plate of eggs and avocado, and a warm hug, I knew that whatever problems I had could be resolved with my mom's guidance and a few minutes spent in the rocking chairs on the porch. Those are the moments I will always remember and cherish.
While it used to embarrass me when people would inevitably comment "You're definitely your mother's daughter" or "You look just like your mother!," I've quickly realized that this is the best compliment I can be granted. We now embrace the similarities and tell people we are twins, she was just born a few minutes earlier.
Susan South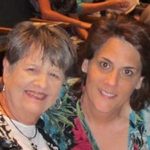 My mother has shown me the importance of friends, family and roots. I've learned from my mom that life is a little bit like toast. Sometimes things get busy and if you get sidetracked, you're going to burn the toast! You can either start over, scrape off the burnt part and try to make it work, or go a totally different direction. At any rate, her homemade plum jelly always makes it better! The freeway of life may be overwhelming at times; like Interstate 10 in Houston. It is ok to pull over, catch your breath and if you need to; let someone else do the driving. Mom has taught me that you're never too old to try something new or to go on a new adventure. My mom, Mary Jane, is the epitome of a "Steel Magnolia."
Tim Anderson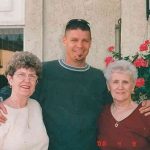 My most vivid lesson that my Mom taught me was to never give up. Whether it was in school, sports or my career, she often times reminded me of that. She always felt that giving my best effort was the best thing I could do and would result in success. One of the best instances was when I was homesick and wanted to transfer from UN-Lincoln to Wayne State College after my first semester. I didn't, and by the time the first year was over, I realized how much I loved UNL and am grateful I didn't transfer. And it wasn't until years later that she told me how often she cried when I left for school each time to LIncoln since it was 2 hours away (vs 20 miles to Wayne St.).
Tori Price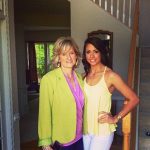 My mom, while she is the definition of a worrywart, always has a way of figuring out solutions to problems. Whenever I would come home frantically worried about a school project or teenage drama in my social life, she would always have a solution to my problem. Not only has she provided me with inquisitive lifelong advice and solutions, but she has always been there to lend a helping hand or a shoulder to cry on. There are so many things I admire and appreciate about my mom! However, her empathetic and compassionate nature is her most admirable quality! I hope I can provide my future children with the guidance and comfort my mom has given to me.
Love you Momma!