The best coaches in the game realize that coaching young athletes is not only about the Xs and Os but also about developing the whole player and creating valuable experiences.  This is one of my favorite parts of coaching, so every year I try to develop something for our young players that will give them an experience that will help them grow.  In 2016 our program had its most prolific season ever and our coaching staff believes that a little project we developed was the catalyst for our success.
Life Throws You Curves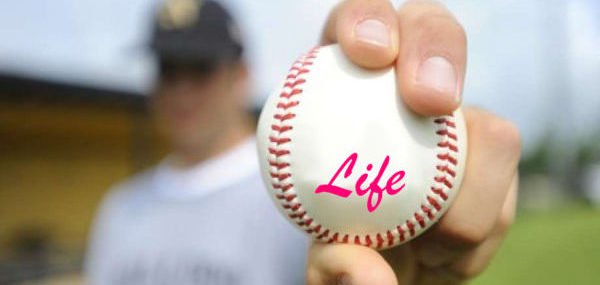 You never know when you will be thrust into a situation that you have no idea how to handle.  I had two such situations hit me at the same time (and hard) in 2004 at the start of my first coaching stint.  I was tasked to take over a struggling team that lost its coach in the middle of the season and be a caregiver to a mother fighting stage 4 breast cancer. In both situations, I openly communicated about how I was going to be there for them.  It is challenging to put yourself out there, but it is also liberating and it changes you.  Below is a story about how our program got out players to open up, unify and change.
Our Squad Did Not Believe
After tryouts and the teams were selected, our varsity head coach had individual player meetings to discuss the season.  He asked a simple question, "How do you think our team is going to be this year?"  As coaches, we knew what we had and we knew we could be great but the players had different thoughts. Most of the players said that they thought we would be mediocre at best.   Why would they think that? Why do they not believe in the potential of this squad as we did? How the heck were we going to change this perception?
Dios Mio! Now what?
So our players basically thought we were going to be lame this season, now what?  I mean, we can coach our butts off but that doesn't mean that this pseudo negative perception would change.  We needed something that would allow the players to open up to their teammates, accept accountability for themselves, and show each other that they would do their best.
Every year our coaches come up with a theme for our Dig Pink Rally event; something that can educate our players in something useful in both volleyball and life.  Several years ago, I was toying with the idea of a caregiver project…
And here is what we did…
The Goal: This project was to help each of our players understand the importance of having someone's back and what it means to be there for someone in challenging times. We asked coaches and players to do this project.
The  project consisted of 2 promises: One pledge to your teammates and one to a friend or loved one.
Each promise contained the following parts (Learn about the Anatomy of a Great Promise):
Let them know that you care about them.
Look within yourself to share things that you need to work on to be able to successfully achieve your promise.
Then share with them what you promise to do. How will you have their back?
Promise to your Teammates
Each player must read their promise to the team.
Coaches will collect a copy of your team promise and keep an eye on your progress.
Promise to a Friend/Loved One
The promise to a friend or loved should be handwritten in a card/letter.
Invite that person to our Dig Pink match
If they could attend, players would give them their card during the player announcements.
If they could not attend, they would mail their promise to the friend or loved one.
We eventually would share these at our Dig Pink event with folks coming to our event.  We asked each player to be sincere and wanted each promise to have heart.
Here is an Example of a team promise:
Dear Volleyball Team,

I just wanted to say to you what an honor it is to be a part of this program and working with all of you. You are amazing kids and I care about each and every one of you. I know that in the past I have not done a great job of being there for players after you move on from your freshman season, and it is something I want to change. I promise to you that I will be there for each player in our program. I will try to be on the bench during matches, answer questions, stay after practice and work with you if need be. My goal is to give you everything that I have to insure you have what you need to achieve your goals. I promise to work harder for you.

Sincerely,

Coach "D"
What Happened Next Was Kinda Surprising
Each player fulfilled their responsibility and did the project in its entirety and what happened really surprised all of us.  The players stood up in front of the team and spoke about their work ethic, their mental toughness, and their team role. But what was surprising was not that they actually did the project, it was that each player nailed it.  They opened up about weaknesses that our coaching staff was well aware of and then held themselves accountable for improving them.  We had no idea that this group of players was capable of putting all of this together, but they did in fine fashion.  From that moment on, our team was well bonded, worked hard, and we made it all the way to the state semi-finals losing to the eventual state champion in 5.  The best season in school history!
But that was not the only surprise.  Their promises to a friend/loved one were equally as sincere and brought some folks to tears.  Super killer!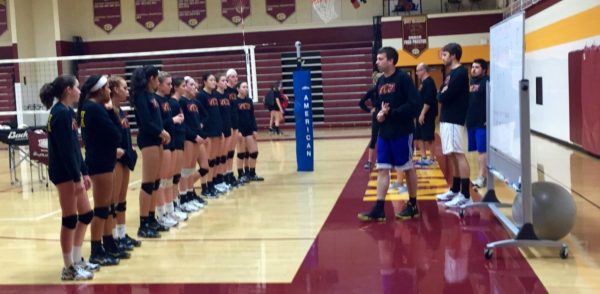 Hippie Garbage or Really Good Coaching?
Our varsity coach at Oakton jokingly calls this type of stuff HIPPIE GARBAGE.  Yeah, I get it, his comment is a little extreme, funny, but untrue.  You can be a hard-nose tough guy/gal or a peace loving hippie, any way you look at it, this can be another valuable coaching tool in bonding your team, getting them to work harder and holding each player accountable for being there for each other.  Give it a shot and let us know what happens in the comments below.