More than 80 million Americans are dog owners, so you're likely familiar with the healing power of pets. Spending time with dogs can be uplifting. For many individuals living with diseases and/or disabilities, day-to-day life can be challenging. Partnering with service dogs can be tremendously helpful and make life easier to navigate independently. As defined by the Americans With Disabilities Act, a service animal is "a dog that has been individually trained to do work or perform tasks for an individual with a disability." 
At Side-Out, we would like to present a disclaimer that this blog post is not meant to encourage or convince anyone that they need a service animal. Rather, we seek to disseminate helpful and interesting information. Having a service animal should be something recommended and discussed with a healthcare provider. A service dog is not a trend, fashion fad, or a way to have a constant companion. Service animals are medical equipment meant to help with a disability. 
Service Dog Consideration
If a service dog is something you are considering, it must also be considered if a service dog is right for you and your lifestyle. Service dogs should not be used in replacement or to supplement doctors, healthcare providers, or required medication. They are a wonderful resource that can help a handler gain independence that can not readily be as available through other means. 
Side-Out's Marketing & Communication Assistant, Carmen, has recently begun her own service animal journey with Peak, a 1-year old poodle on his way to becoming a psychiatric service dog.  Peak has tasks that involve deep pressure therapy and dissociation interruption, among a slew of other things he does to help Carmen. Carmen and Peak train with Alexa at Dog's Downtown.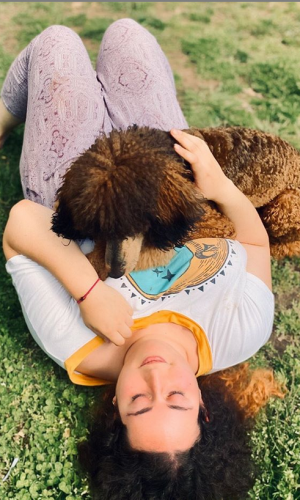 The concept of service animals first gained traction in the 1920s when German Shepherds were trained as Seeing Eye Dogs for the blind. Since then, the field has expanded. The tasks a service animal can be trained to perform today are highly varied. A dog's training is tailored specifically to the disability of the handler. The dog only needs to be able to perform one mitigating task reliably and behave appropriately during public access in order to be considered a successful service animal. The ability to perform more tasks doesn't make it a "better" or "worse" dog.
Service dogs, therapy dogs, and emotional support animals are all very different from each other. An important distinction to make is that service dogs are heavily protected under the Americans With Disabilities Act, and may not be prohibited in most areas. Therapy dogs are trained to tolerate varied audiences and provide emotional comfort to many people, while emotional support animals provide companionship to certain individuals. Neither therapy or ESA animals have the same public access rights as Service animals.
While each person's needs are unique, cancer patients and survivors can also benefit from using service dogs. "Depending on the type and stage of cancer, a Service Dog can assist with physical impairments including being in a wheelchair, having an amputated limb, having balance issues as well as assist with psychiatric needs such as disabling anxiety/depression associated with grief and illness," says Sophia Rutti, a primary service dog trainer at Dog's Downtown in Northern Virginia. 
Rutti explained that "there are all sorts of tasks a mobility dog can perform for its handler and these tasks vary depending on the handler's disability. A few tasks might be retrieving a dropped or indicated item, opening or closing a door, pressing the handicap button for doors, providing balance support, assisting an individual in getting out of a seated position, or even getting help from a human if their handler requests it."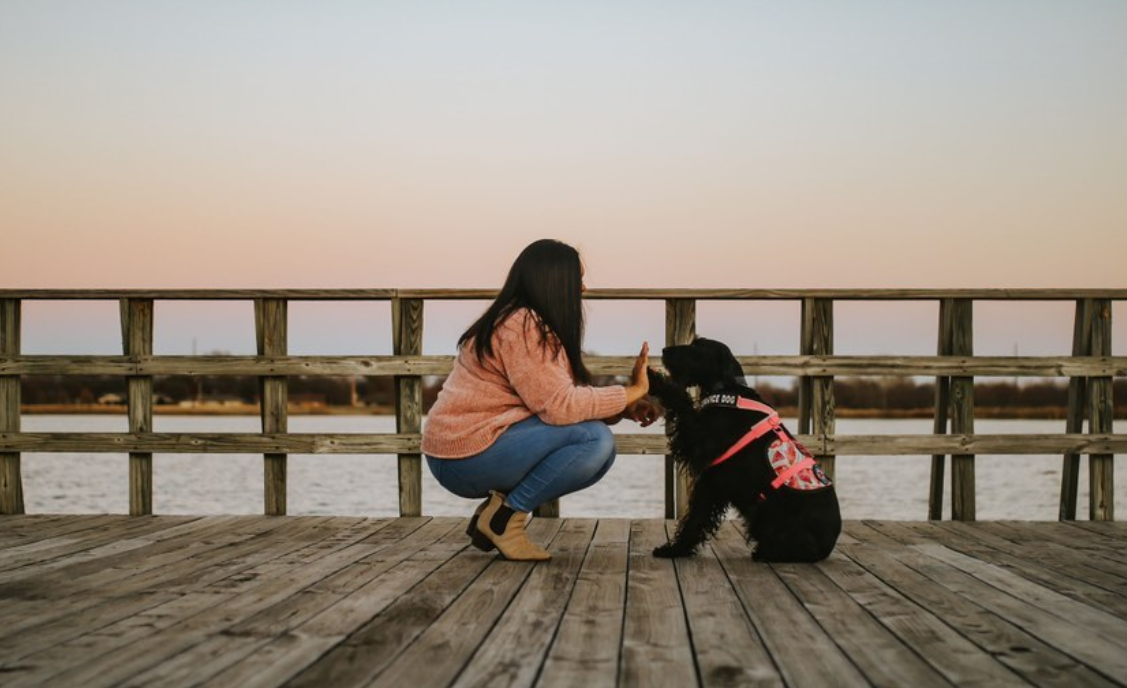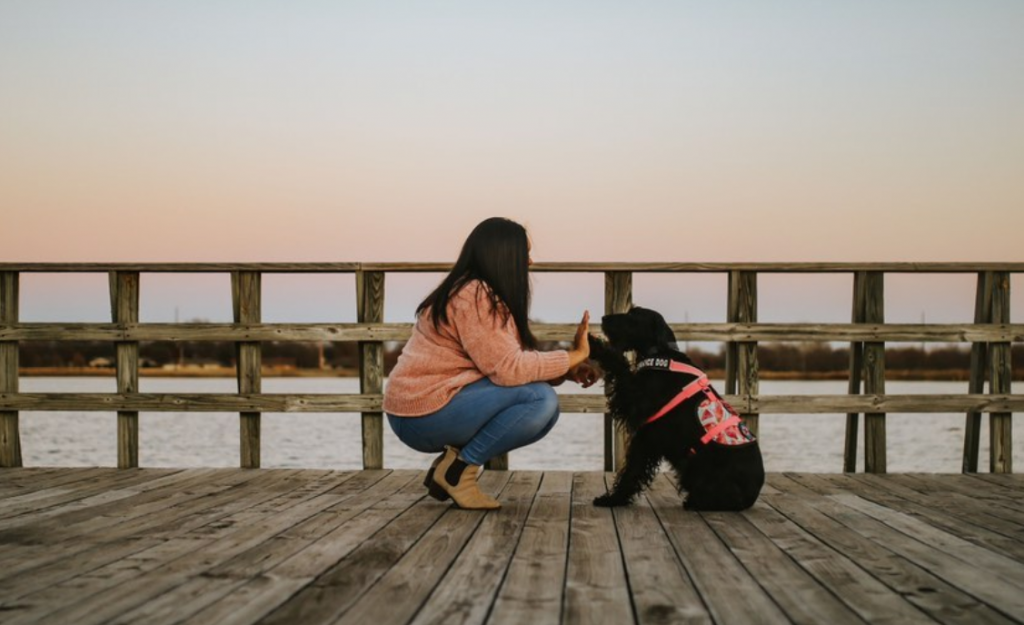 The timeline for learning tasks and becoming fully trained depends on a couple of different factors. According to Rutti, it "always depends on the dog, the consistency of the trainer/ handler (disabled individual), and the difficulty of the task. Many tasks require several foundational skills in order to fully learn them—for example, retrieving medication out of a medicine cabinet requires a dog to have object recognition by name (the medicine bag), to be able to pull open the cabinet, to be able to retrieve the item, and to be able to close the cabinet when they are done."
The training is not something that only takes a day or week. Rutti said, "In terms of how long it takes to fully train a Service Dog for both Public Access work and disability task training that again depends on the dog's service designation, the dog itself, and the environment in which a dog is going to be working (city vs. country, for example) but generally it takes a minimum of 1.5-2 years." 
The bottom line is that service dogs can be great tools for individuals with diseases or disabilities. Their training is unique to the needs of their handlers and takes years to get right. Owner-dog teams create deep bonds that can also enhance emotional well-being. Service animals provide essential support to help their people live healthier, more independent lives. 
To learn more about service animals in the US check out the ADA gov information page. Be aware of sites claiming to register your dog for a fee, as those are illegal scams.
If you would like to receive more content like this or want to receive information about The Side-Out Foundation, join our newsletter!