Volleyball teams are always looking for fun and new fundraising ideas leading up to their Dig Pink® event. While the quickest and easiest way to raise money is by asking people to support your online fundraising campaign, you may be looking for additional more creative and fun ways to ask people to support the cause.
Through the years, we've seen thousands of Dig Pink events and heard many awesome stories about how teams decided to raise money, so we want to share some of our favorites and some that have been extremely successful.
After reading through this blog, if you have ideas that you know have worked really well for your program, be sure to share it in the comments below. Well…what are we waiting for? Let's get to it!
Best Seat In the House
Who doesn't want to be treated like a VIP? Entice your volleyball fans with "the best seat in the house". Find a sofa you can bring to the match and place court-side with an awesome view of the match. Sell raffle tickets ($10 – $20+) during the weeks leading up to the match advertising this experience, and announce the winner before the game. It's a good idea to allow the winner to bring a friend or two to the seats. 
Make sure to provide the winner(s) with pizza and drinks to give them an incredible experience!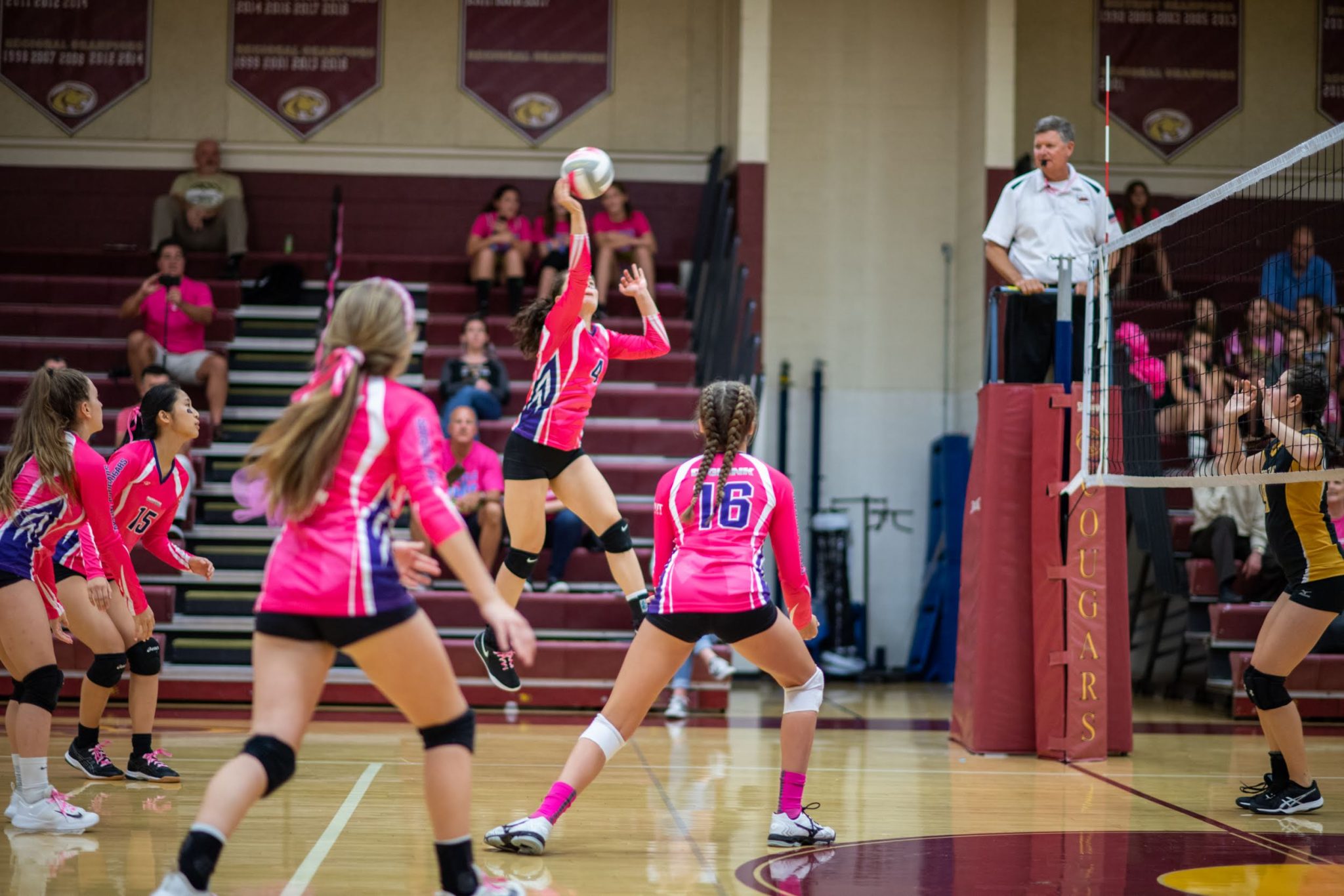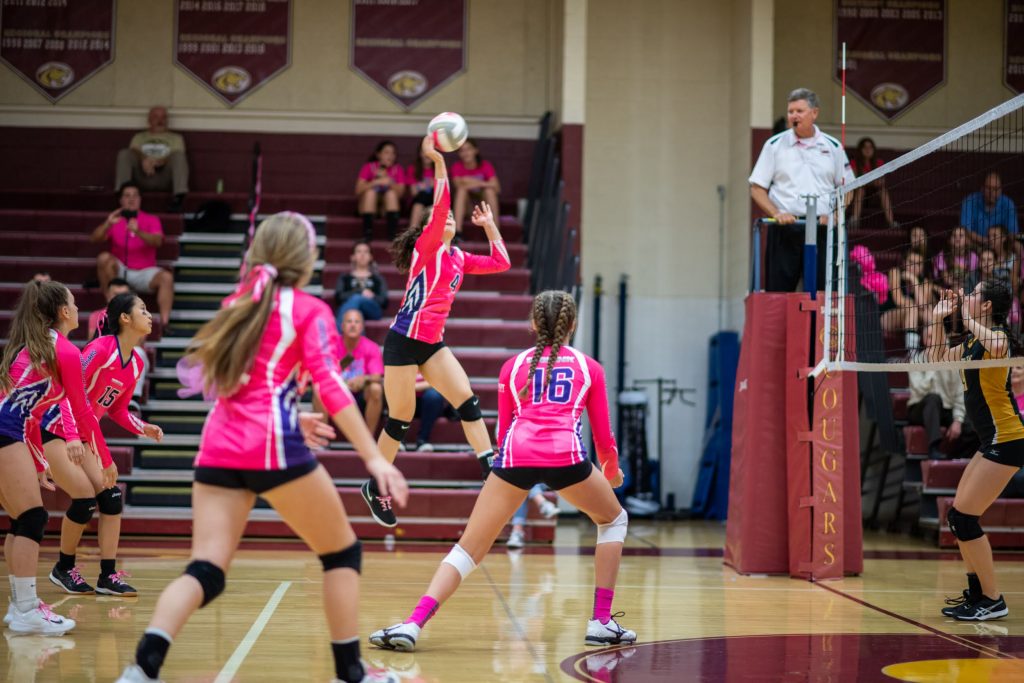 Silent Auction
Silent auctions are always a successful way to raise chunks of money that add up quickly. Make sure to set a minimum starting bid at a decent amount and ask that bids be in increments of ($10 – 20). This ensures that all your work of putting the prizes together pays off in donations. 
Two ideas for items to auction off include;
1. Themed Gift Baskets
Ask each of the sports teams and clubs in your school to donate a basket that has a theme to it. Ideas include movie night, campaign, sports fanatic, BBQ pitmaster, family game night, etc. These are fun to put together and give a variety of options so that everyone who attends your event will see a basket they are interested in. Many schools set these baskets up in their cafeteria so people can browse before and in-between matches.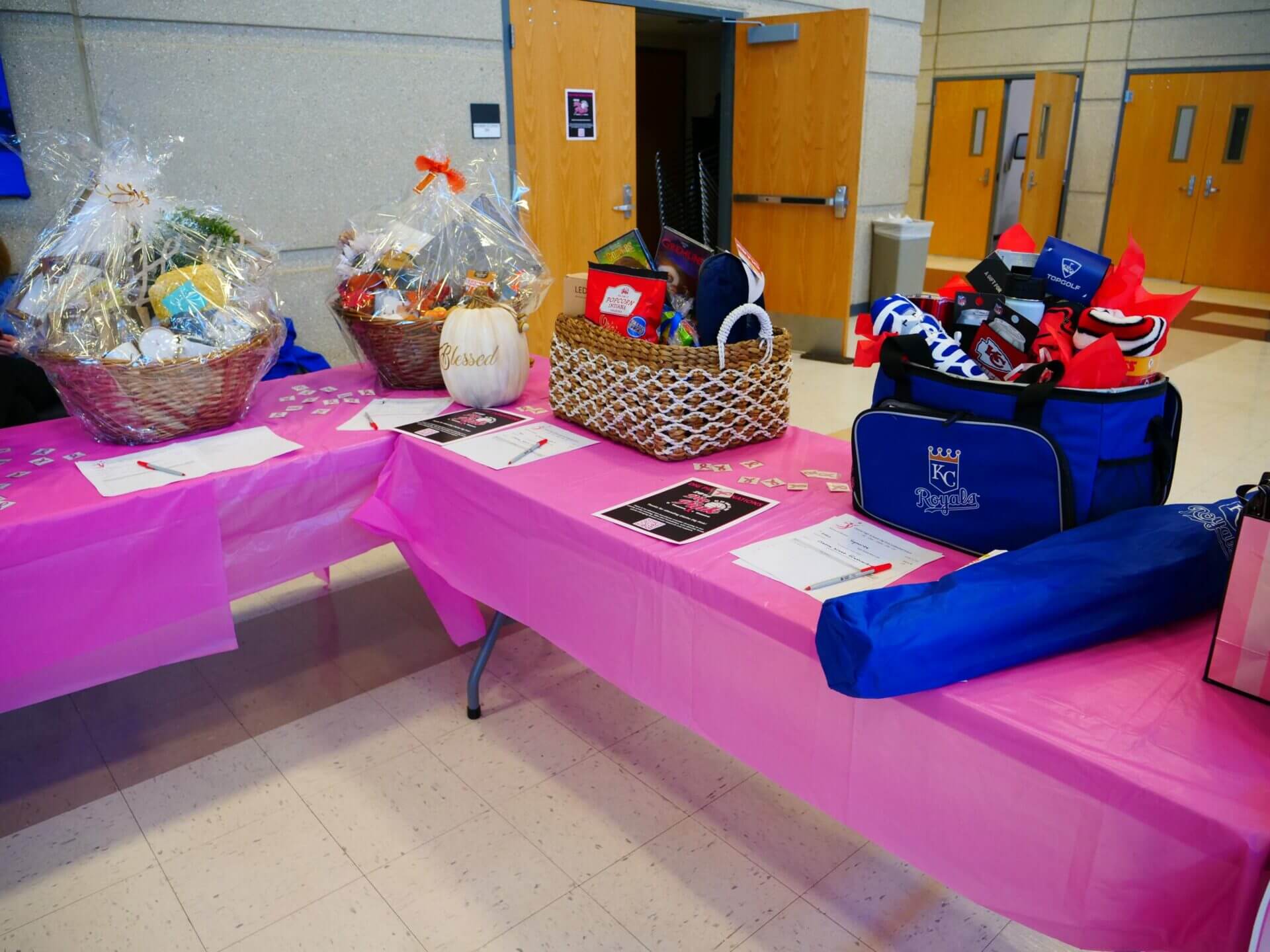 2. Larger Prizes & Experiences
This one takes a little more work, but can really pay off. Try finding people or companies who will donate large prizes, such as a vacation package, autographed sports memorabilia, and awesome experiences (like concerts or professional sports games) that will draw the interest of your community. If you can get your hands on some of these items, they could go for hundreds or even thousands of dollars in your auction, depending on what the item is.
Tip: Partner with a consignment item or package provider, such as Auction Packages. This is an excellent solution for schools or clubs that want to auction off upscale items without any financial risk.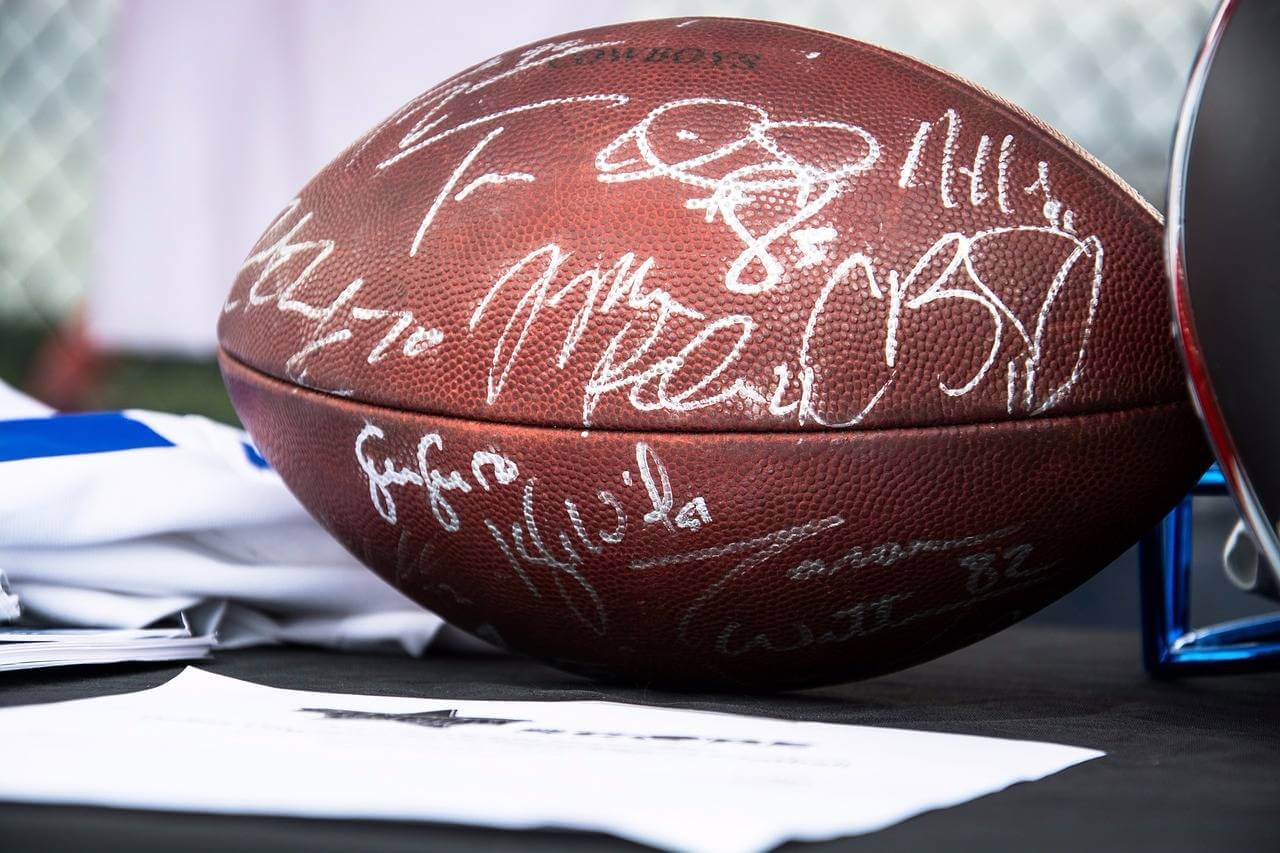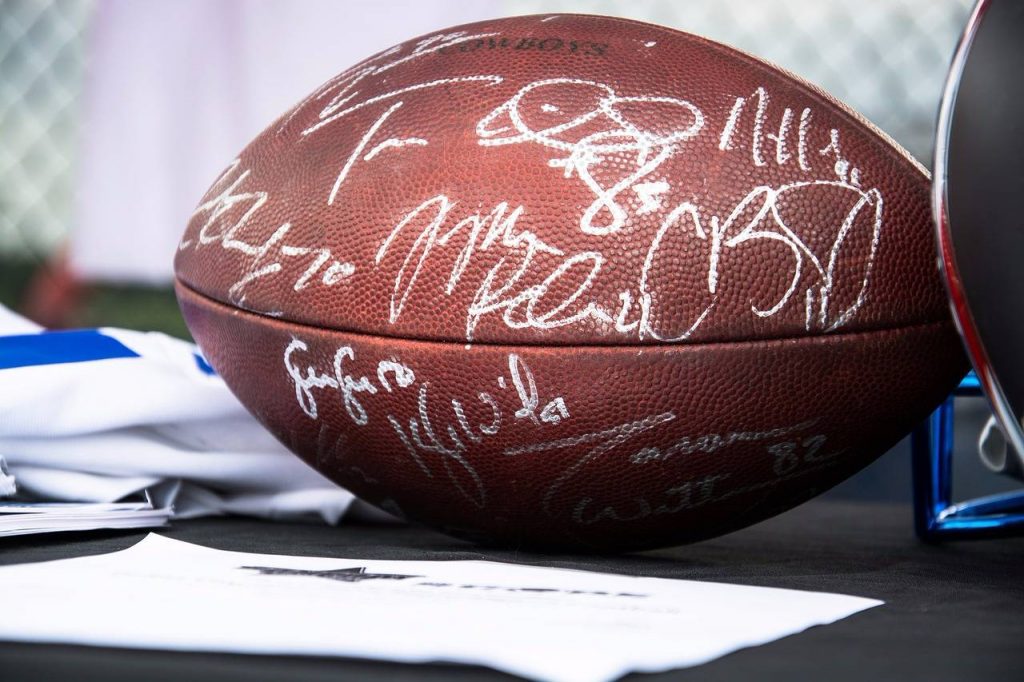 Donations at the Door
This idea is always more effective than you would think. If you can get the approval, take donations at the door to your event in place of admission. Allow people to donate whatever they would like to. Oftentimes, because it's for a cause, people will donate more than they would have paid for the price of a ticket to get in, so take advantage of this opportunity!
Pledges for Stats
One classic way to incorporate the actual play on the court into your fundraising is by collecting pledges based on game stats. This could be based on digs, blocks or any other stat you want. Fans pledge a certain dollar amount per stat before the game, and then donate that amount to your campaign after the match!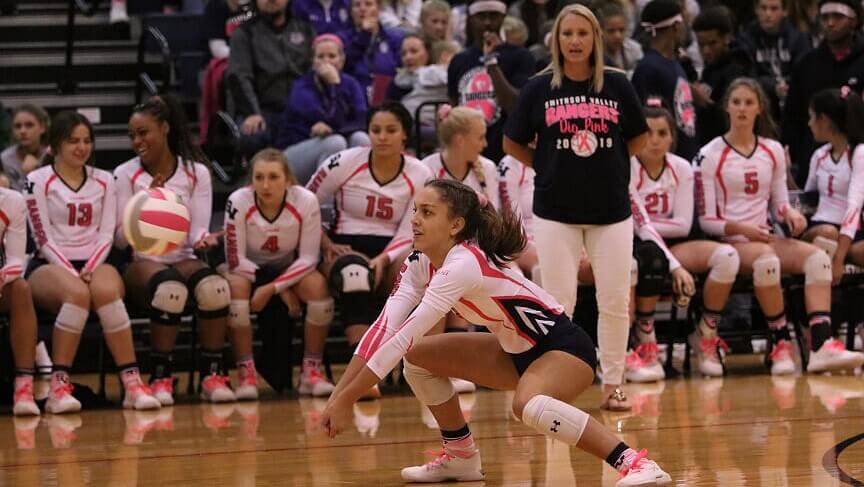 50/50 Raffle
Looking for a classic way to raise some money? Holding a 50/50 Raffle at your event is simple and something everyone knows. Sell tickets to your fans (1 for $5, 5 for $20, or 20 for $60) and watch the total grow. Towards the end of the event, draw a ticket and the winner receives 50% of the pot. The other 50% is donated to the cause. 
Many times, the winner will donate some or all of their winnings back to your fundraiser!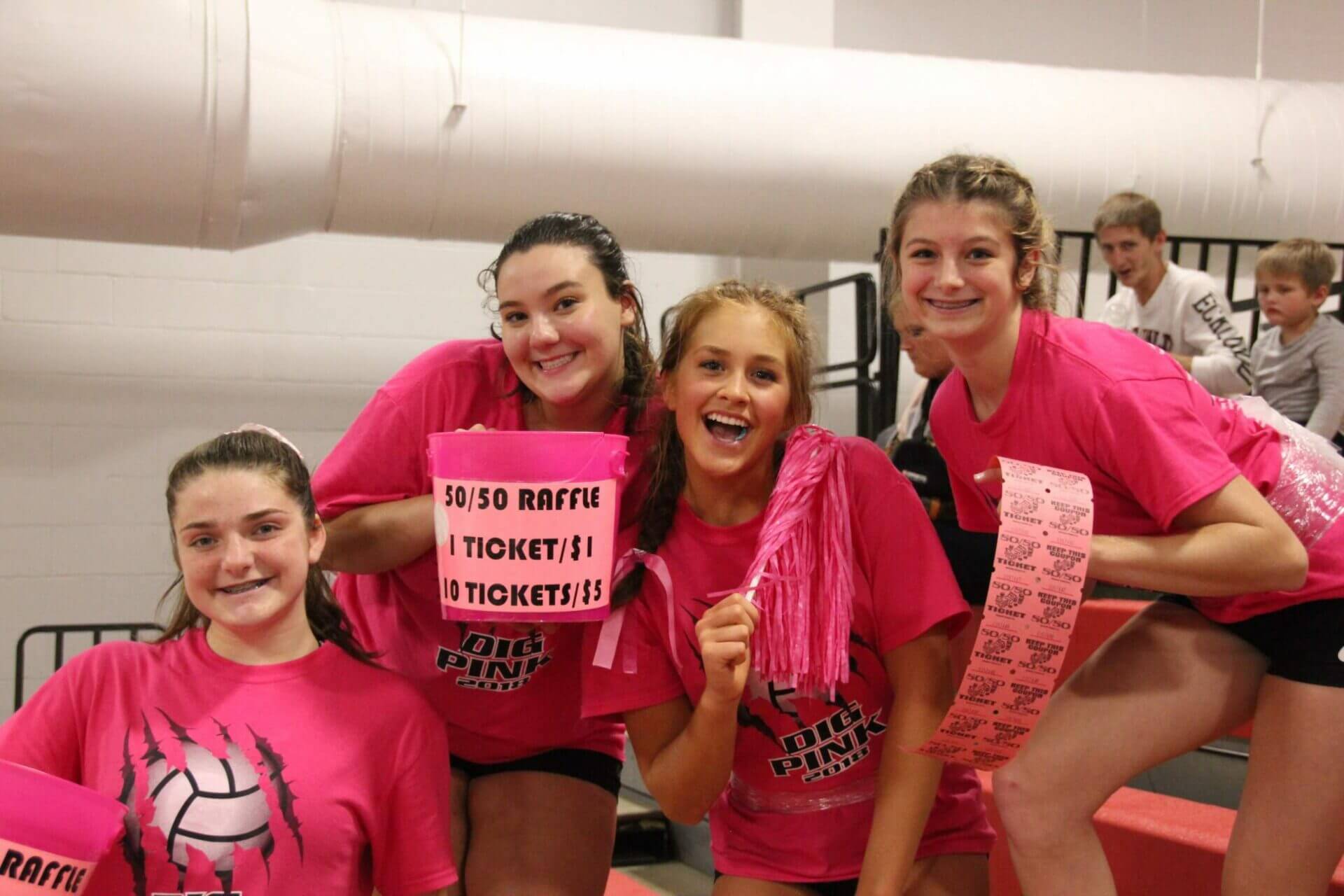 Sell Dig Pink T-Shirts
What's a Dig Pink event without some Dig Pink apparel? You are bound to get people excited with this one. Dig Pink tees are always a hit and can raise some serious money as well. 
We have partnered with The Graphic Edge to make selling Dig Pink apparel that is customized with your school or club name easier than ever. When you set up a Dig Pink Team Store, $10 from every item you sell will be donated to your campaign and people will order online so you don't have to deal with asking for sizing, counting shirts, or handling cash! Everything is shipped right to the school before your event. Because everything is done ahead of time, you need to set up your store at least 5 weeks in advance.
You can also go through a local vendor and make your own design, build a profit into the shirt, and donate the proceeds to your campaign!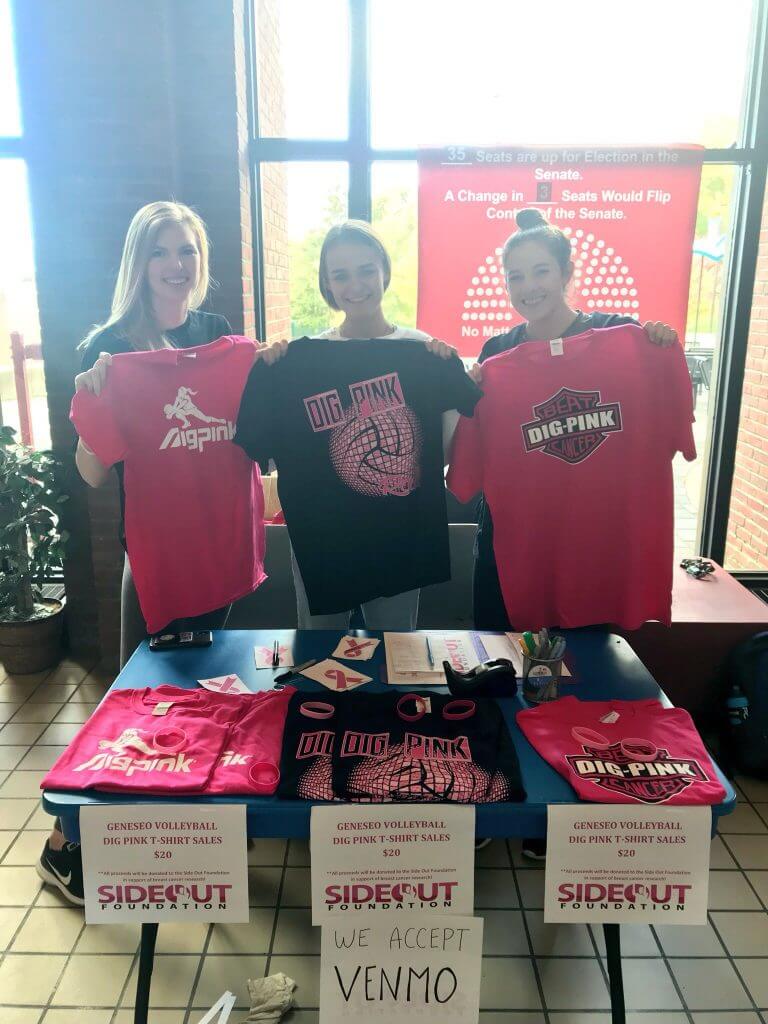 Hold a 'Students vs. Faculty' Game
This one is fun for everyone. Organize a Students vs. Faculty volleyball match to hold at some point the week of your Dig Pink event. Have a signup for students and staff members a few weeks before, and get players on the varsity volleyball team to coach & referee this game. You can even hold a few practices so the students and faculty get used to playing.
Promote your Students vs. Faculty game to the student body and community and sell $5 tickets for people to come and watch. This is always a fun event with some added comedy, and the proceeds from the match can be donated to your campaign!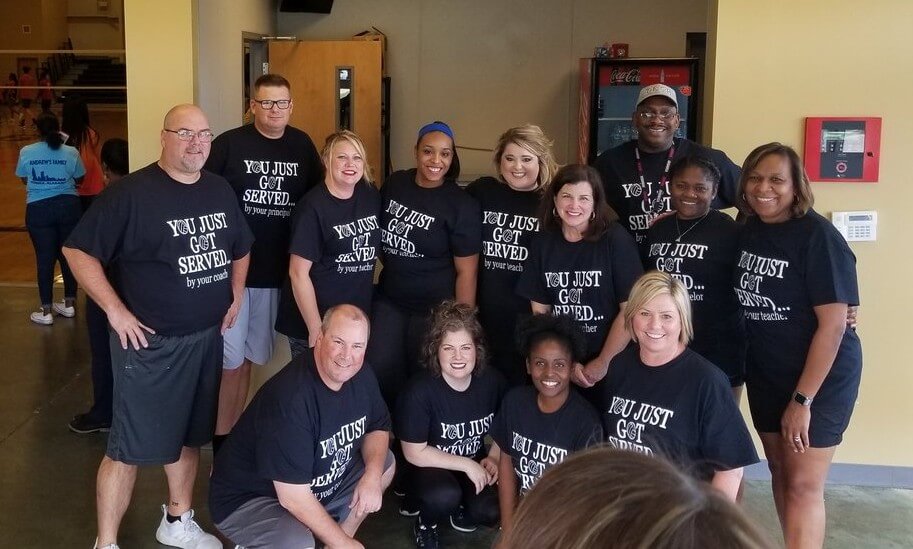 These are just a few of the ideas that can help you reach your fundraising goal, but there are hundreds more out there. No matter what you choose to do to fundraise, if you get creative, have fun, and put your heart into it, it will be a success!
Don't forget to let us and others know what your most successful or most fun Dig Pink fundraising idea is in the comments below.