I remember writing New Year's resolutions when I was five and I had no idea what I was doing. As a five year old, writing down goals to accomplish throughout the span of a year wasn't an appealing idea. I remember writing down, "I will do my chores, help my parents more, and stop picking fights with my brother". Those are vague resolutions and were forgotten by mid-February.
After a few years, my family stopped doing resolutions (or we stopped sharing) and I haven't thought about them until recently.
2017 was the year I found myself. I backpacked, camped, and explored nature. I toured cities alone, talked to strangers (if you knew me five years ago, I would have never done that), and made spontaneous decisions. I was alone, but I was having the time of my life. I never set a goal to accomplish the things I did, I just did it. As the end of 2017 drew near, I looked at 2018 with a big WHAT NOW?
So What Now?
I find it hard to make new year's resolutions. Why does it need to be a new year to be a new you? A new year doesn't mean you get a do over or fresh start. You wake up on January 1st and the only thing that has changed is the date. Maybe, this is the mentality to have. This new year is the time to focus on mentality.
I'm not calling it a resolution because a resolution usually has an ending. This isn't an ending, it's the beginning of focusing on being a better me. (That sounds almost as vague as the resolutions I made when I was five.)

How can we make this year the year to "become a better me"?
Find your happiness and do it more often.
Everyone defines happiness differently. My version of happiness is disconnecting from the world and exploring. I grew up outside; playing with the neighborhood kids, camping every summer in the mountains with my family, and learning from others. As part of the millennial generation, I use technology all the time. I rarely turn my electronics off, but when I do, it's a breath of fresh air. My favorite vacations are the ones I have the best memories from and very few pictures. Being in the moment is better than capturing the moment. Take a moment to figure out.
Do something everyday get out of your comfort zone.
Why should we be content living with mediocrity. Take a step forward and do something uncomfortable. A year from now, it won't be hard and you'll find it easier to take that leap you've been looking for.
Be a little more optimistic.
When it comes to looking at a situation and evaluating it, I tend to look for everything that can go wrong. There's nothing bad about looking for things that can go wrong, when it stops things from going wrong. This year, let's start with finding all the positives first. We can start by practicing gratitude.
Read more books.
When was the last time you read a book? I know it's been a while since I read book in hard-copy. Mobile devices have made it so easy to access books, but we've grown to depend on them to read. If it's uncharged, there is no reading when you want to. It's time to unplug and read a book, whether on the go during your morning commute or relaxing with a cup of tea at home.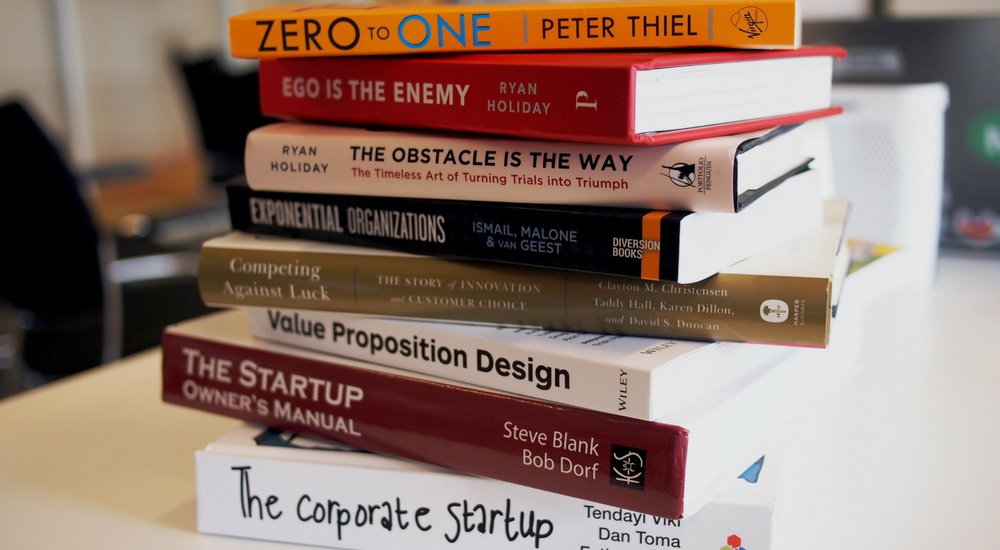 These four resolutions might not seem like a big deal, but for someone who isn't a goal setter, it's a step in the right direction. I'm ready to tackle the new year and make it an even better than the last, are you?