To kick off the 2015 Dig Pink® Rally and its theme, The Power of Will, we will be posting #WillToWay stories from each Side-Out staff member. If you have a #WillToWay story to share, email us at [email protected] and your story may be featured on the Side-Out blog!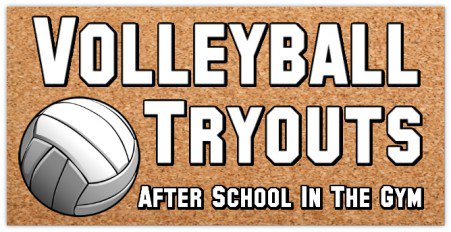 For as long as I can remember, I was always significantly taller than all the other kids in my class. I was so gangly and just all limbs for a while there. Finally when I was about 12, someone suggested volleyball might be a good sport for me to dabble in due to my height. I went to a few summer camps before starting middle school with the intention of trying out for the team when school started.
I was so nervous because I had never really played volleyball before. I endured 3 days of tryouts with girls who seemed like they had been playing since they were 9 years old. After patiently waiting on that third day to see if my name was anywhere on the list, I was so disappointed to discover I had not made the team. I cried to my mom and while she sympathized with me, she also went into mega-mom mode and started trying to see what she could do to help me improve.
She did some researching and talked to some friends and figured out there was a club volleyball team in our area. Tryouts were in late fall/early winter. I was apprehensive about trying out since I was so devastated from my previous experience. I finally realized that if I wanted to get better and make the middle school team for next year, I needed to do more than just a few summer camps.
Tryouts rolled around and the coach of the 12's team saw the potential I had. After all, I was a lot taller than the other girls, I just needed some coordination. I had a great experience during the club season. I improved significantly and also made a lot of friends.
Once the school year started again, I was confident and ready for volleyball tryouts. I found myself in a familiar situation, patiently waiting again on that third day to see if my name made it onto the list. There it was! I had made the team! From 7th grade on out, I continued to play club and attended various camps. I became a pretty well-rounded volleyball player and earned a full scholarship to George Mason University.
I recently saw one of the middle school coaches a few years ago, and they told me that they make a speech at the end of every tryout stating, "Just because you didn't make it this year, doesn't mean you don't have a shot next year. We had a girl try out a number of years ago and get cut, come back the following year and make the team. She is now a college volleyball player." I was proud of myself for not giving up on something I really wanted. If I hadn't of put my mind to improving my skills, who knows where I would be today? It just goes to show that each individual truly does have the power of will to overcome various obstacles life throws us.