Originally published in the AVCA's Phenom Magazine, Summer 2011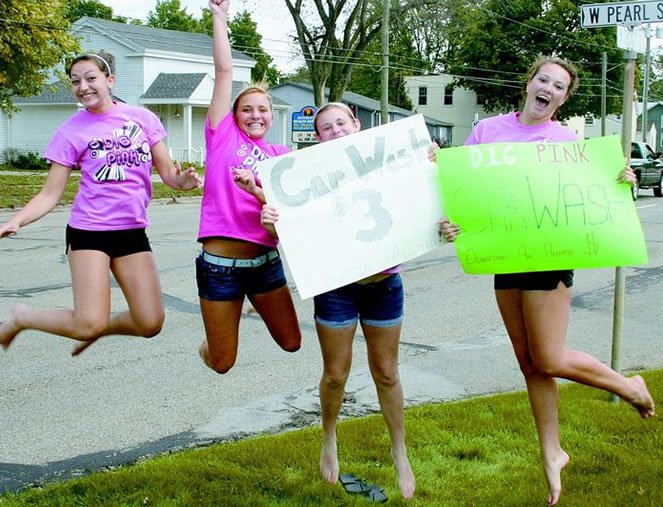 The idea of giving back through scholarships and awards seemed the perfect way for The Side-Out Foundation to honor those students who approach Dig Pink® events as more than just fundraisers. The Side-Out Ambassador Program (SOAP) was created to recognize students who organize breast cancer awareness rallies and fundraisers within their schools, but who also work hard to garner the support of entire communities.
The Side-Out Foundation is a small organization of less than ten employees. For the past three years, they marveled at the ingenuity, compassion and dedication of volleyball players who have made it their mission to support breast cancer research and patient services. Although certificates and plaques make for wonderful keepsakes, Side-Out wanted to do more. Talk of scholarships and letters of recommendation eventually led to the creation of SOAP, and the entire Side-Out team is proud to offer the following awards to students who take the words "team", "leadership" and "commitment" beyond the volleyball courts.
The Side-Out Ambassador Program Scholarship Award
The Side-Out Ambassador Program Community Service Award
The Side-Out/AVCA National Dig Pink® Award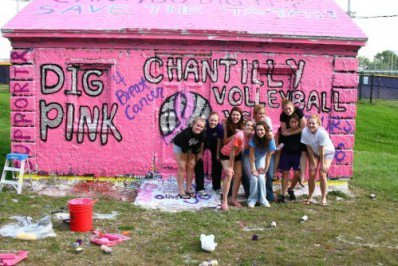 Rick Dunetz, founder of The Side-Out Foundation explains why this new program is so important: "Students are constantly pressured with schoolwork, after school activities/sports and plans for the future. When they give their own time and energy to benefit others, they deserve to be recognized. And if their dedication and efforts stand out among others, then they deserve to be rewarded. This is why we created SOAP."
Funds for the Scholarship Award will come from the Gloria Dunetz Memorial Scholarship Fund. Gloria was Rick's mom and her experience with breast cancer is what prompted Rick and his dad, Bryant, to create Side-Out in 2004.
If you are interested in applying for the 2011 Side-Out Ambassador Program awards, fill out the online application. Contact Julie Matthews with any questions.
About The Side-Out Foundation
The Side-Out Foundation is a 501(c)(3) non-profit organization that was established in 2004.  Inspired by one mom and embraced by the entire sport of volleyball, the mission of The Side-Out Foundation is to educate young athletes and their communities about breast cancer, both with respect to prevention and treatment, and to fund cutting edge breast cancer research.  Side-Out is focused on changing the way breast cancer is treated forever.
The term side-out refers to a situation in volleyball when one team wins a point while its opponent is serving, thereby regaining serve or control of play.  It is hoped that Side-Out will do the same for breast cancer patients, providing them with the support, education and best available treatments to regain control of their lives.