My last practice was hot and sweaty, late at night, and overall exhausting. After two hours of hard work, I peeled off my knee pads while sitting on the dirty gym floor. All I could think of was going home and showering. 
Rumors of COVID-19 were surfacing at this time and there was buzz that our upcoming tournament was to be postponed. As kids who just wanted to play some volleyball, we all thought it wasn't anything serious. It was our last practice and we didn't even know it, and now I wish I could be back sitting on that dusty floor, sweaty and tired from playing the sport I love. 
The tournament was postponed (and ultimately canceled), and thus it began.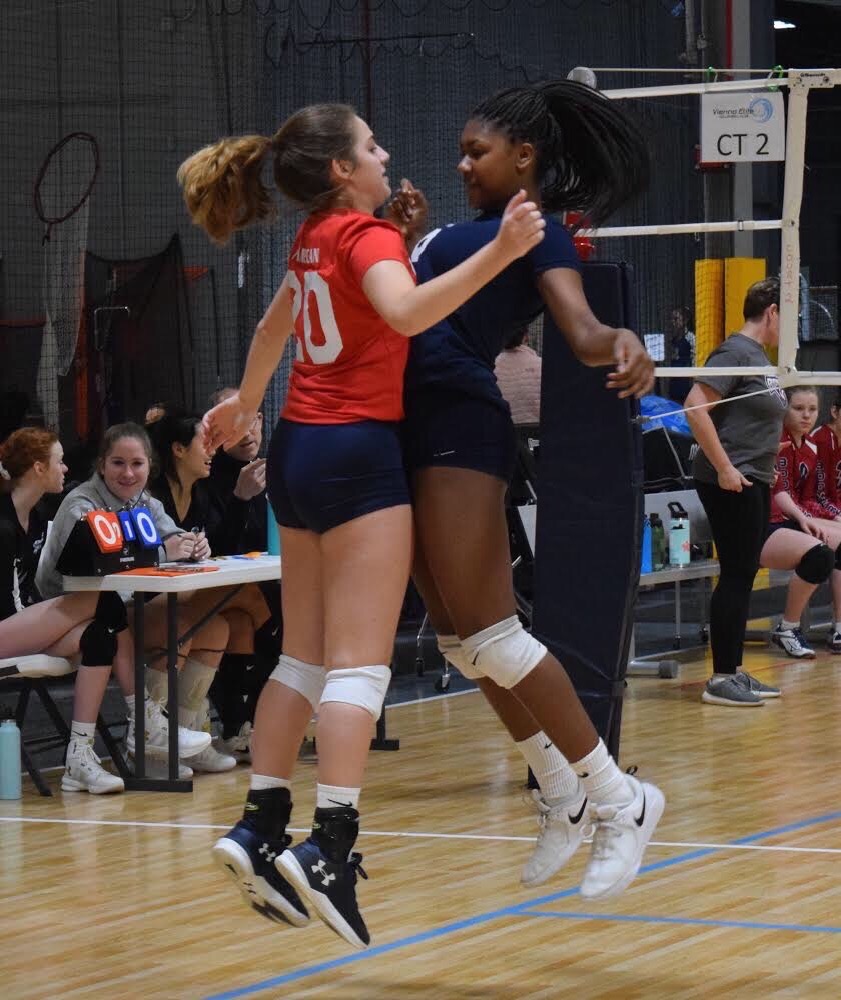 In the absence of my sport, however, I have found a stronger appreciation for it. As much as I love volleyball, there were nights where I was tired and dreaded going to practice. Conditioning became a chore. I missed seeing friends other than my teammates and I sometimes questioned if the sacrifice was worth it. But now without it for months I came to understand just what a huge part of me volleyball is. I know it sounds cliche, but I'll explain.
I didn't realize how mental the game was for me. The challenge, focus, and competition of the game impacted my health far beyond my physical body. Of course playing makes me happy, but there's something in it that was also therapeutic. You are so tuned into the game, so focused, that you feel cleansed, and nothing else matters except for that moment. You're living in the present. As an athlete, the best kind of medicine is playing the sport you love.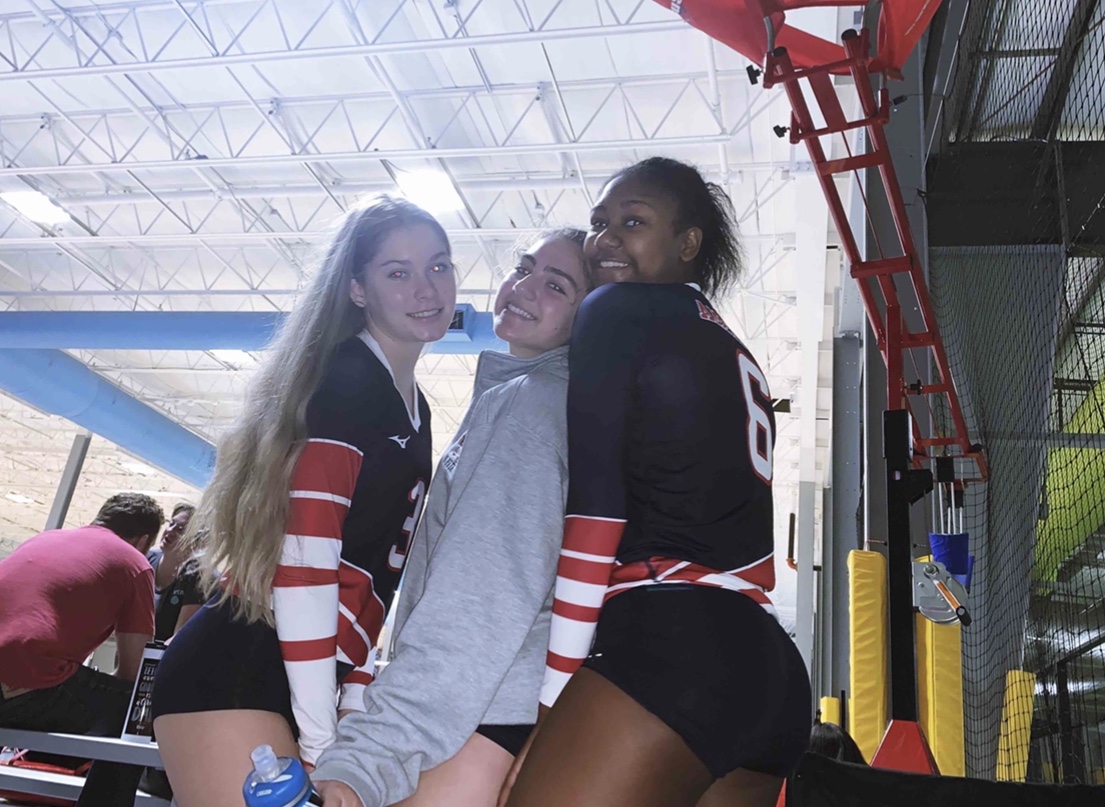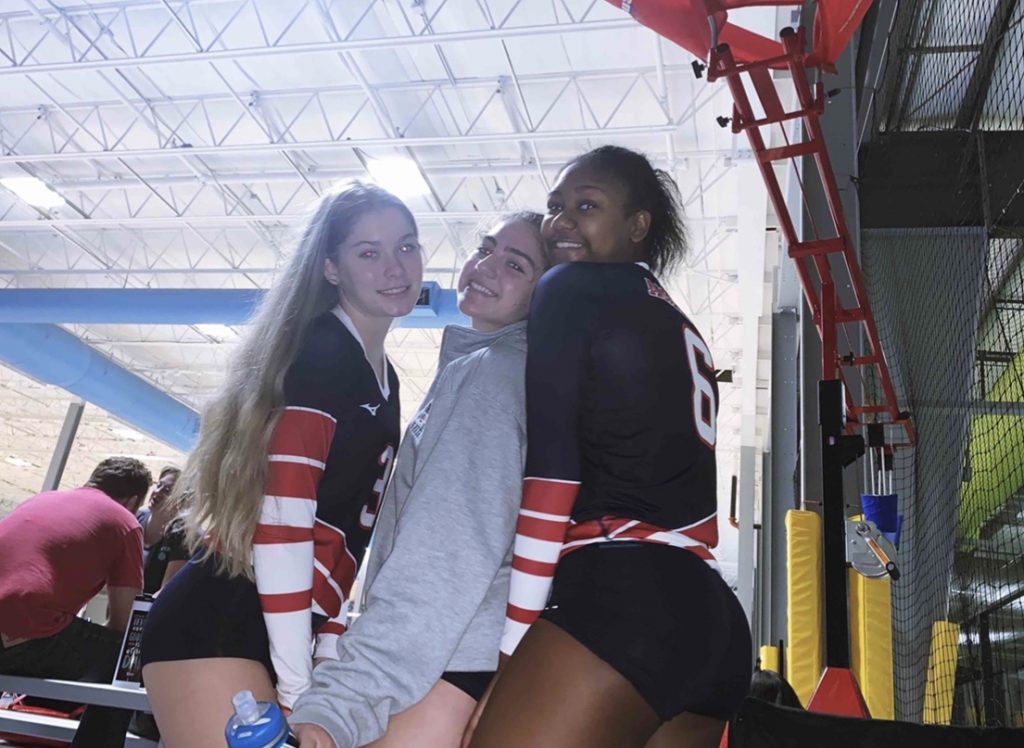 My body is craving the court right now. My muscles want to be sore, my knees miss their gym burn buddies, and my mind needs that kind of exhaustion. I can work out as much as I want, but nothing beats an intense game of hard-fought volleyball. 
I also miss my girls. We have such a special bond that goes deeper than being teammates. When I was reflecting on all of this, it occurred to me that they're all going through it too. I wanted to see how they were feeling about the sudden end to the season and how they've been coping.
Despite the sad parts, my perspective as an athlete and person has shifted and I truly have found a deeper appreciation for volleyball and all that goes with it. That is such a positive thing to me and something I am grateful to have discovered in all of this, because I know the moment I can be with everyone again in a packed volleyball convention center, I will take it all in for all that it's worth. I will love more than ever the sore feet, the bruises, the late nights, and the joys of the experience!
If you would like to stay up to date with more content like this or receive information about the foundation, join our newsletter!