"New year, new me!" "Starting fresh this year!" "My new year's resolution is….."
The new year has begun and throughout January, you are probably bogged down with an endless supply of promises, demands, and expectations for the new year. At the very least, you are hoping for things to be better in 2021! We are here to tell you though that there are ways to make this year great, without having to put so much pressure on yourself or others! Sit back, relax, and remember you deserve time to take care of yourself first this year!
Don't get us wrong! Wellness goals, or focusing on nutrition is all well and good. Sometimes though, we set our goals too high and it can lead to disappointment when we don't achieve them. As we all know, 2020 was a wild year, and the effects are still carrying over into 2021. Isolation, COVID, and the uncertainty we all have can leave us feeling exhausted and overwhelmed, even before we add in our own expectations. 
So, here are some small things you can do this year to take care of yourself without overextending yourself.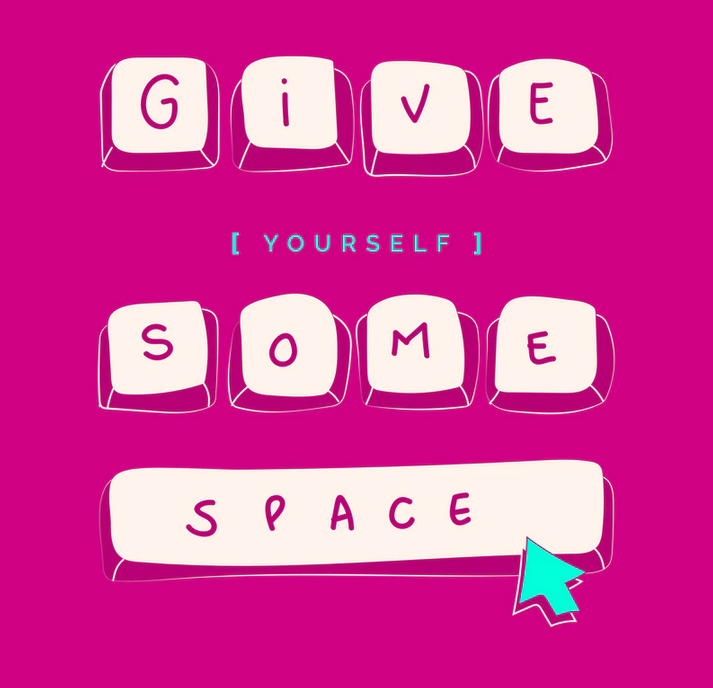 You don't have to travel the world, restaurant hop, or change the world around you in order to see and create something new. Instead, start with your own home! Many of us have been stuck indoors for what seems like forever, so why not mix things up a bit? According to psychology experts, "an impact on your environment—whether an imprint or a removal—lifts your mood, provides concrete satisfaction, and instills a sense of effectiveness." Not only that, but you may find new ways to display things that bring you joy, or discover ways to reduce the clutter that helps rid you of petty distractions that may keep you bogged down. Changing the space around you is a great way to create a sense of a 'new beginning' or just a sense of change you may be looking for!
Dream Boards Are All The Rage
To-do lists, agendas, and calendars can all become cluttered and almost be overwhelming in the new year. They create a sense of urgency as they promote things needing to get done by a certain date and time. However, this year it may be best to approach your goals with a more creative and calm mindset. Dream boards are a great way to start. Similar to a Pinterest board, you create a physical or digital display that maps out your goals and aspirations. 
The point of these boards is to inspire and encourage yourself. Start out by thinking of a word that has to do with a goal or a vision of yours, and then begin collecting photos, images, quotes, or anything that ties into what you want to see. It is a way to manifest those feel-good encouragements you need to help get you to your goal. The best part is that you can always add to or edit your dream board, as nothing has to be set in stone!
You may be thinking that throughout 2020 you had all the time in the world to think about yourself- since you were likely quarantined and away from others more often than most years. Remember though, you likely took some kind of hit from the intense isolation felt in the past year. Take a breath and remember that even though you may have had more you time, it is likely you didn't spend all of that time kicking it back and relaxing. There was likely stress and new pressures placed on you that you had never experienced before. So this year, before jumping into anything and everything people may be urging you to do, take time for yourself. Do things you enjoy without feeling rushed or pressured.
Spend Time Finding an Online Community
Maybe you have heard the classic comment that "You can't make real friends online." Well we think that is far from the truth! This year, we may again be inside a lot more than we would like, but that doesn't mean you have to give up all hope on communication. The internet is a powerful tool that can help keep you in contact with friends and family. Schedule Zoom dinner and movie nights, or spend Sundays Facetiming a friend. You can also meet new people as well! There are thousands of groups and chat rooms dedicated to different hobbies and interests, such as art, gardening, sports, games, cooking, and more! Through Facebook groups or Instagram, you can make a lot of connections and learn tips and tricks about your favorite hobby along the way.
Don't Push Yourself to Outdo 2020
There is no doubt, 2020 was hard. There were some ups and many downs, and saying it was difficult (either financially, emotionally, or health wise) is just an understatement. We found that people have this new fear of missing out, or FOMO, and they feel that a year was 'lost'. This has led a lot of people to try and stack up a large list of plans, events, resolutions, and more for 2021 to make up for the year indoors. Though it is great to be excited and optimistic for the new year, it is important to not constantly push yourself to make up 'lost' time, especially when there are so many elements out of your control. Take it one day at a time and work on making each day a good one with the circumstances you have. 
All may not be perfect, but if you prioritize yourself and your health, you are already making a great start on 2021.