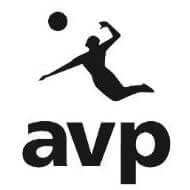 I have played volleyball since the age of 10. Growing up in Manhattan Beach, Ca. that is what we did every free moment especially during the summer. I played at Mira Costa High School won CIF and State titles, then played at Cal Berkley and won an NCAA title at UCLA in 1990.
I have been playing professionally on the beach since 1991 and have competed in three olympic games in beach volleyball. the highlight of my career was winning the bronze medal in Athens 2004 with my then partner Elaine Youngs.
Ove the years, I have been touched in many ways by cancer. I lost my young cousin Mathew Johnson at the age of 14 to Leukemia. My mother lost her best friend, Lauri Bernau to Breast cancer. I lost my grandmother, Dolores Johnson to breast cancer too after she beat it once and it came back 30 years later. Most recently, I lost a great friend and one of my best friend's mother, Lenore Arce to breast cancer. It affects so many of us and touches our lives, but I know how important it is that we all work together to find a cure. Awareness is a key in the battle against breast cancer. Early detection can really improve chances of beating this disease. Please join me and the rest of the volleyball community when we host events, to join together and support one another in this common goal. I know that I have to give back and since I started working to help find a cure with my sponsor Wilson, I have become more dedicated to doing more. Wilson makes an autograph version of a white/pink volleyball that they sell at AVP events where 100% of the proceeds goes to breast cancer research. I am proud to have a great sponsor like Wilson who understands the importance of this fight!